Can you really make over $70,000 a month with the free Desert Millionaire software? How does it work and how much can you realistically expect to make? Desert Millionaire tells a good story, but there's more to tell. Keep reading to see the Devil in the details.
Product Website: desertmillionaire.co
Product Cost: Minimum $250 Deposit.
Product Owner: Cannot Be Determined.
Ranking:  Not Recommended
Is Desert Millionaire a Scam?
The Desert Millionaire promises you can earn over $70,000 a month trading Forex and binary options with their special software. The truth is, at best forex and binary options trading is a high-risk game of speculation. It's not investing. In fact, in most places, it isn't regulated.
Because Forex and binary options trading is often unregulated, self-proclaimed brokers like the Desert Millionaire falsely promise outrageous investment returns. They're not regulated. They can say anything they want.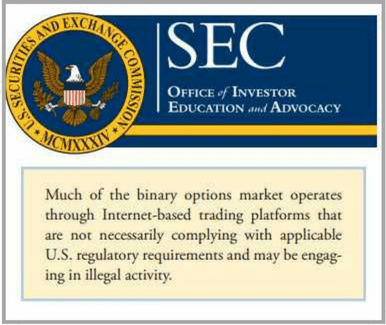 Hype and misinformation attract "opportunity seekers" who are hoping to make fast, easy money with the Desert Millionaire software.
And, the Desert Millionaire video tells a good story. If you watch it, you'll see many people claiming they made hundreds of thousands of dollars in a few months. In fact, the video and website claim that their unique system will allow you to earn about $70,000 each month. At that rate, it won't take long to earn a million dollars.
Unfortunately, a deeper analysis of the Desert Millionaire system reveals several red flags. For starters, it is not possible to choose a regulated or licensed broker. This is precisely how most binary options and Forex trading scams work. Trading with an unregulated broker is just throwing your money away.
In other words, with the Desert Millionaire, you are forced to use an unregistered broker. An unregistered broker is not obligated to adhere to the law or a code of ethics. They are not regulated. They can do whatever they wish to do. My guess is the Desert Millionaire broker wants to take your money and never give it back.
The United States Securities Exchange Commission (SEC) warns that unregistered brokers are suspected of stealing the identity of their clients, taking their client's money and locking their clients out of accounts.
What is the Desert Millionaire?
When you first visit the Desert Millionaire website and watch the video, you might think that the software sounds like a great way to earn some serious cash. Of course, earning $70,000 a month without really doing anything sounds too good to be true. You know what they say about if it sounds too good to be true.
Read the Disclaimer!
Unfortunately, it is too good to be true. Read the disclaimer. You'll find it at the bottom of the website. The disclaimer explains the risks you will be taking and why investing any money with the Desert Millionaire software is a very bad idea. The disclaimer clearly states that this type of investment is a high risk and that you could lose all the money you invest. If they are warning you that you can lose all of your money, expect to lose all of your money!
Another important point is that the software is not regulated by the US or any other government, and the disclaimer clearly states that this type of unregulated trading is prohibited by law. This means it is incredibly risky, AND illegal.
How the Desert Millionaire Scam Works.
Like many other investment scams, this one uses a video to grab your attention. The people in the video seem quite convincing until you realize they are actors paid to read a script. In fact, you can find many of the people in the video offering this type of paid testimonial service on sites like Fiverr.
One of the hooks that they use to draw people in is that the software itself is technically free. However, after downloading the software and creating your account, you will then need to put down a minimum deposit of $250 to start trading. The problem is that after you deposit your money you won't get it back and you surely won't get back anything you supposedly earned.
Nonetheless, the software still gets to work immediately as soon as you make your initial deposit. Soon after, you will start to see your account balance as the auto-trading software sets about supposedly turning your $250 into more than $10,000 in the first day. This is the small scam. It gets worse if you keep trying to make money with the Desert Millionaire software.
If you believe you made money, you will be encouraged to put more of your real money into your trading account. They will probably tell you if you put more money into your account, you'll make more money faster. They are known to pressure people to put $10,000 into their account. This is the big scam.
Every dollar you put into your Desert Millionaire trading account is gone forever. They will keep scamming you until you realize what is really going on. Once you see Desert Millionaire for the scam it is, they will lock you out of your account and keep all your money. That's the Desert Millionaire scam.
A Better Offer for YOU…
When you try to find an honest way to make money online, you are faced with a ton of scams. It's a minefield of traps waiting to take your money for as far as the eye can see. That's why I'm committed to helping people learn how to make money online the right way.
Making money online is a lot like making money off line. It takes skill and effort. Thankfully, the internet permits you to leverage your efforts, so you can make more money more quickly online.
However, this doesn't mean you can get rich overnight. It means with the proper training and support, you can be financially independent in years instead of decades.
And it's not difficult. I'm convinced anyone who can send an email and surf the web is capable of building a successful online business, IF they are properly trained and supported. That's why I suggest the FREE Starter Level of the Online Entrepreneur Certification Course.
The FREE Starter Course will show you the basics of online marketing and introduces you to a supportive community of marketers who are ready to help you.
When you sign up for the FREE TRAINING through this website, I'll coach you one on one.
For More Info, Click Here.
If you found this article helpful or have experience with Desert Millionaire , please leave a comment below. Thank you.