After more than two years of investigating online scams, I've come to the realization that many people do not understand the difference between investing, gambling and a scam. In this article, I hope to make the difference crystal clear.
Most Online Investments are Scams.
Most so-called investment opportunities online are indeed scams that will only take your money. When I say most, I mean 99%. The probability of making significant money with magic software, options, forex, commodities, or a Multi-level marketing scheme is near zero. In other words, you don't have a snowball's chance in Hell.
There are several companies online promising to make you rich if you first give them money. Typically, they lure you in with a small expense but quickly hit you with ever-increasing fees. These companies are scams and possibly pyramid schemes. To make money with them, you will be forced to recruit others into the scheme.
They may have slick sales videos that are masterpieces of psychological manipulation with lots of smiling people, luxury houses, and expensive cars, but they are still scams. Never expect to make money by paying to join an online organization.
Investing, Gambling, and Scams.
Let's start with an example of gambling, playing dice, and assume the pair of dice are legitimate. Playing dice is a game of chance. It does not matter how much you know about the game. It takes luck to win. That's gambling.
A scam is much different than gambling because it doesn't matter how much you know about the scam or how lucky you are, you won't win unless the operator lets you. The shell game is a classic example of a scam. It looks like an easy game of skill. All you have to do is pick the shell hiding the pea. You might believe you can beat the operator because people in the crowd are winning.
Beware of Shills.
Unfortunately, these "winners" are part of the setup. They are shills in cahoots with the operator. At the end of the day, the operator pays the shills for helping him trick the innocent. If you play the shell game, the operator will let you win the first time to build your confidence, so you will bet more money, but the shell game is not a game of skill. It's a scam.
The shells are shaved down in the back, so each time the operator pushes the shell forward, the pea rolls into his fingers. The pea is made of soft material so the operator can easily hide it. The operator can put the pea under any shell or make it disappear completely. You can't win with the shell game unless the operator lets you win.
The shell game is a scam. Most so-called online investment opportunities are scams too. The operator controls everything, and the people who claim to have made money with the operator's system are paid to say that. You can't win unless the operator lets you win and he'll only let you win to build your confidence so he can scam you out of more money.
The Shell Game.
Contrary to the title of this video, it is NOT gambling. The shell game is a scam. You can't win unless the operator lets you win.
Know the Game.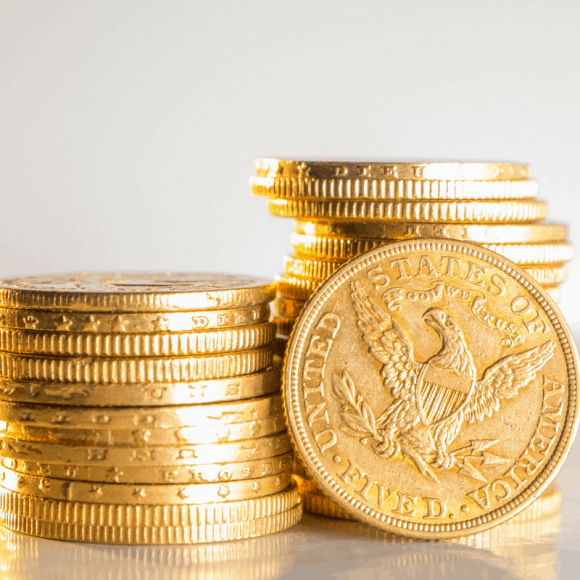 The difference between gambling, a scam and investing is knowledge. For example, if you know baseball cards and recognize when a card is underpriced, you can purchase it and later sell it for a profit. You capitalized on your knowledge. That's investing.
I know a woman who started her investment strategy as a waitress. She studied real estate appraisal at a local tech school. In time, she became a licensed real estate appraiser and a real estate investor. She knew the value of real estate and was confident before going into an investment she would make money. She's now a multi-millionaire.
Knowledge is key. Know the game.
Investing is an extension of Good Money Management.
There are a lot of flashy schemes online that present themselves as investments or money makers. However, if you don't understand the game, you are gambling or getting scammed. Either way, you can't win.
Investing is an extension of good money management. It's not sexy, and it's not exciting. If you want to create wealth, learn to manage your money. Investing is the process of rationally making your money work for you. Getting it right requires caution, patience, and deliberate calculation. And, as we've seen, sound investment is based on knowing the value of your investment.
The Rule of the Busted Transmission.
Money management begins with learning to live on a budget and spending less than you earn. Then, it extends to building up a large cash reserve, a minimum of three months' salary. Six months or a year's salary held in reserve would be better. Otherwise, the rule of the busted transmission will get you.
The rule of the busted transmission states that if you have somehow managed to save an extra $1,637 the transmission in the car will self-destruct and cost exactly $1,637 to repair. If you don't have a cash reserve saved, but instead invested it, you may be forced to liquidate your investment, probably at a loss, to pay for the repair.
To prevent the rule of the busted transmission from sabotaging your investment strategy, you must first save a large cash reserve. A large cash reserve will protect your investment so you can sell it when it is most profitable for you.
Buy Low. Sell High.
Investing does not need to be complicated. If you can't understand an investment, don't get involved. Confusion is the scammer's stock and trade.
Like the example of trading baseball cards, the buyer made a profit because he recognized the value of the card. Before he made the trade, he was confident he would win in the transaction.
The most successful stock investing strategy is just as simple and has made billions for Warren Buffet and many others. The single stock investment strategy that has consistently made fortunes is called "Rule #1 Investing." It's not sexy, and it's not thrilling, but it does create wealth consistently. It's made fortunes for many people. If you learn it and put it into action, it will make fortunes for you too.
You don't hear much about Rule #1 Investing because brokers or charlatans cannot exploit it. Rule #1 Investing is the concept of "Buy Low.
With Rule #1 Investing, you're not dependent on luck. You are capitalizing on your knowledge. To learn more about Rule #1 Investing, read Phil Town's book, "Rule #1."
Keep It Simple Sweetheart.
As a, less than charming, Army sergeant once told me, "Keep It Simple Sweetheart."
As you venture into the world of investing, you will be met with a lot of noise, complexity, and confusion. To successfully navigate past these dangers, it is essential that you tune out the noise and take full control of your money. Build your knowledge base from independent sources, not from so-called gurus or brokers. The more people involved in your investment strategy and the more complex it is, the more likely it will fail.
Do not rely solely on the advice of a broker. Brokers are notorious for "pumping and dumping," the practice of pumping up the value of a junk stock and then dumping it on their clients. Do not rely on popular financial advisors, TV personalities or investment shows. Often their job is to talk up the value of a stock so their backers can dump their junk holdings at a profit.
Learning How to Invest.
You do not need to take expensive investment courses or subscribe to expensive investment newsletters. You can learn all you need to know from two books.
I recommend you start with the book "The Only Investment Guide You Will Ever Need," by Andrew Tobias. Get the most recent edition. It's about $10 on Amazon.
"The Only Investment Guide You Will Ever Need" will show you several money management options plus well-established investment strategies.
Also, read "Rule #1," by Phil Town. You can learn a lot from Phil Town's YouTube Channel, I recommend you subscribe. Occasionally, Mr. Town hosts a free training webinar. Read his book and you'll see how to get on his list for free training.
The Most Important Rules of Investing.
In the video below, Phil Town, the author of Rule 1 Investing, explains the four rules you should never break as an investor. Rule 1 Investing is a proven strategy for earning a consistent 15% with minimum risk and is the precise strategy Warren Buffet used to build his billion dollar empire. To learn more, read Rule 1 Investing.
Day Trading vs Long  Term Investing.
In this video, Phil Town reveals the truth about day trading and how it compares to long-term value investing.
The Best Investment.
The best investment is to invest in yourself. Not every investment will work out the way you hoped, and divorce or misfortune can devastate your finances in an instant, but your knowledge of money management and investing can never be taken away.
Many wealthy people have lost everything, sometimes more than once, but through their knowledge of money management and investing, they restored their wealth.
If you want to invest successfully, start with "The Only Investment Guide You Will Ever Need."
If You Don't Have Money to Invest
If you do not have the money to invest, I recommend you start an online business to leverage the money-making potential of the internet. Consider affiliate marketing. It's easy and affordable to begin and the rewards can be phenomenal.
The place to start is The Online Entrepreneur Certification Course. The Starter Course is FREE and will show you how to build an online business based on the industry's best practices.
To learn more about the Online Entrepreneur Certification Course, Click Here.
If you found this article helpful or have an experience investing, please leave a comment below. Thank you.