The Secure Job Position website promises you can start making money in 5 minutes and quit your job in weeks. That won't happen. Secure Job Position is selling a dream, and it can get very expensive.
Product: A lousy eBook
Website: securejobposition.com
Product Cost: $97 plus upsells to $12,000!
Opinion: Not Recommended
Secure Job Position.
Secure Job Position leads to a scam run by an organization hiding behind several corporate names such as Apply Knowledge, Essent Media, Net Training, YES International, and Coaching Department. This organization is under investigation by the FTC. For clarity, I will refer to this evasive organization as Apply Knowledge.
Apply Knowledge not only hides behind numerous corporate names, they hide behind dozens, if not hundreds, of websites promoting the same scam. Here are few of their websites I've investigated: Work at Home Revenue, Work at Home EDU, and Home Profit System.
Is Secure Job Position a Scam?
When you visit the Secure Job Position website, it does not tell you anything about the offer. Instead, it promises a system that will help you fulfill your dreams with a secured position, increased income and the chance to begin earning immediately. That's all smoke and mirrors designed to hook you into the scam.
Selling a Dream.
Secure Job Position is trying to sell you a dream that you can make a lot of fast, easy money online and be secure for the rest of your life. If you believe their false promises, they will sell you boatloads of worthless make-money-online products.
How to Get Scammed.
Click the "Get Started" button on the Secure Job Position website and you will go to another web page with a form. This page promises you can be making money from home in 5 minutes.
Plus, it implies you can earn a minimum of $500 today just for trying the program. It also implies that this is a work from home job with limited positions in your area.
You might notice that the website features the logos of several well-known news companies. These companies have nothing to do with Secure Job Position. The icons are an attempt to trick you into believing Secure Job Position is legit. It's not!
The Trap is Set.
On the Secure Job Position website, you must give them your name, email address, and phone number before you can proceed to the so-called Job Position.
Please do not give them your information. Telemarketers will use it to scam you. Secure Job Position still has not explained what it's selling and yet, they expect you to give them personal information.
More Lies.
If you fill in the form on the Secure Job Position website, you go to a very long sales page. This sales page promises "If You Can Spare 60 Minutes A Day, We Can Offer You A Certified, Proven And Guaranteed Home Job To Make Up To $379/Day From Home!"
This hype is nonsense and means nothing. This phrase is quoted word for word in the FTC investigation.
You'll have to read through more hype before you discover that the Secure Job Position System is nothing more than a lousy eBook that teaches stupid link posting. It costs $97. You will not make money by just posting links on the internet.
Occasionally, the price changes, but that isn't the point. If you buy this eBook, you are stepping into a scam machine. They now have your phone number and credit card info and will scam you over and over.
The FTC charges that Apply Knowledge ultimately scams people for $12,000.
There is No Secure Job Position Guarantee.
On the Secure Job Position website, you are promised and guaranteed many things. There is even an official looking guarantee promising you have 60 days to try the system without risk.
However, read the Secure Job Position Terms and Conditions, and you'll discover that there is no guarantee and Secure Job Position does not give refunds.
If you give Secure Job Position your money, you will not get it back.
The Final Word on Secure Job Position.
According to the FTC investigation, most people who bought into the Apply Knowledge scam did not make money. Instead, they suffered heavy credit card debt.
How to Make Money Online.
As long as you are searching for get-rich-quick gimmicks or so-called business opportunities you will not make money, at least not very much.
Making substantial money online is a lot like making substantial money offline. It requires the mindset of an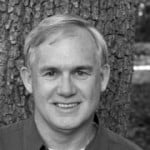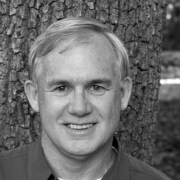 entrepreneur. In other words, you must find a way to offer value to people who are willing to pay for it.
If you are Searching for a genuine way to make money online, I invite you to enroll in the Online Entrepreneur Certification Course. It doesn't cost a dime to enroll. You don't need a credit card, and no one will ask you for money.
The FREE Online Entrepreneur Certification Starter Course is the first step to building a profitable online business based on proven principles and the industry's best practices.
In this course, you will receive free training, support, websites, hosting and one-on-one mentoring. Most importantly, you will learn how to think like an entrepreneur.
To learn more about this free starter course and how to enroll for free, click here ==> Online Entrepreneur Certification Course.
I'm here for you,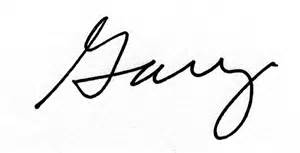 If you found this article helpful, please leave a comment below. Thank you.
Searching for a way to make money online?
We Recommend the Online Entrepreneur Certification Course - Enroll FREE!
Thank you. A confirmation email has been sent to your inbox.
Something went wrong.