Can you really make money from home with Make Money Robot's automated system? Is a trading robot the path to financial freedom, happiness, and joy? As you may suspect, there's more to the story. Keep reading to see the Devil in the details.
Name: Make Money Robot
Website: makemoneyrobot.com
Owners: Cannot be determined.
Price: $250+
Opinion: Not Recommended
Is Make Money Robot a Scam?
According to their website, Make Money Robot is a cloud-based trading software created in 2013 by three investment gurus, Mike, Felipe, and Paulo. These three gurus are said to be "market-professionals" who manage the accounts of famous people and earn "millions daily" trading in the financial markets.
Make Money Robot claims to have an 80% win rate with 89% accuracy on predictive trades. And, as if to reassure you, the Make Money Robot website states they are registered. Unfortunately, they don't mention who they are registered with. This omission is a huge red flag.
Make Money Robot Red Flags.
The Make Money Robot website is long on promises and short on specifics.
There are at least three points of concern I have with the Make Money Robot website. The most obvious is that it is poorly written. It reads as if it was written by someone who is not a native English speaker. Some parts of the text are incomprehensible.
Another red flag is the lack of an earning disclaimer. While the narrator of the sales video is careful not to make specific income claims, he does imply you will earn enough money to be financially free. If Make Money Robot is implying you can make money with their system, I expect to see an earning disclaimer to define the legal boundaries of their offer.
The lack of an earning disclaimer is a strong indicator that Make Money Robot is not legitimate.
Yet a third red flag is that Make Money Robot is not registered with the Securities Exchange Commission. The Make Money Robot website states they are registered but they do not reveal who they are registered with.
Although the Make Money Robot website is filled with statements about trading in the markets. Never does it explain what you will be trading. Will you be trading stocks, commodities, stock options, binary options, forex, precious metals? They don't say.
Never put money into anything you don't understand. Clearly, Make Money Robot does not want you to understand what they do.
Make Money Robot is Unregistered.
It is obvious that Make Money Robot is not registered with the SEC. If they were registered with the SEC they could not make income claims as they do. And, they would have detailed disclaimers on their website thoroughly explaining the risks inherent in trading.
According to the SEC definition, Make Money Robot is an unregistered broker. Unregistered brokers do not follow the law or any code of ethics. Unregistered brokers do what they want to do. And, what they want to do is take your money, as much of it as they can get.
The SEC warns that unregistered brokers are suspected of stealing the identity of their clients, manipulating software to create losing trades, locking clients out of their accounts, and keeping their client's money.
It is ludicrous to call Make Money Robot a broker because it does not broker trades. It only takes people's money. Money goes in, but it doesn't come out.
Trading is High Risk.
At best, trading through a legitimate broker is speculative and high risk. If you don't know what you are doing, and you attempt to trade, you can lose all your money.
A broker that is registered with the SEC is prohibited by law to let someone trade until that person proves they are knowledgeable and capable. If a registered broker permits someone to trade who does not know what they are doing, that broker can lose their securities license.
My point is that with a real broker, trading is risky. And, that's as good as it gets. If you trade with an unregistered broker, like Make Money Robot, you cannot win.
How the Make Money Robot Scheme Works.
When you join Make Money Robot, an account executive will call you on the phone. Your account executive will help you set up your trading account and guide you through depositing the initial $250 into your account.
Your account executive is not really an account executive. They are nothing more than a telemarketer pretending to help you. Their job is to win your trust and then talk you out of as much money as possible.
In fact, the Make Money Robot sales video is just a story setting you up for the so-called account executive. Remember, money only flows one way with Make Money Robot and it's not into your pocket.
When you deposit your money into the Make Money Robot account, all you have done is give your money to a stranger in a foreign country. You will not get it back.
However, before you discover that your money is gone forever, the trading software will create the illusion that you are making money.
If you believe you really made money, your "account executive" will attempt to talk you into depositing more money into your account. They may claim that if you deposit more of your money you can make more money faster. They are trying to make you feel greedy, so you will give them more of your money.
When your "account executive" believes they have all the money from you they will get, you will be locked out of your account and they will keep your money. Once they have your money, there is nothing you can do to get it back.
Magic Software and the Tooth Fairy.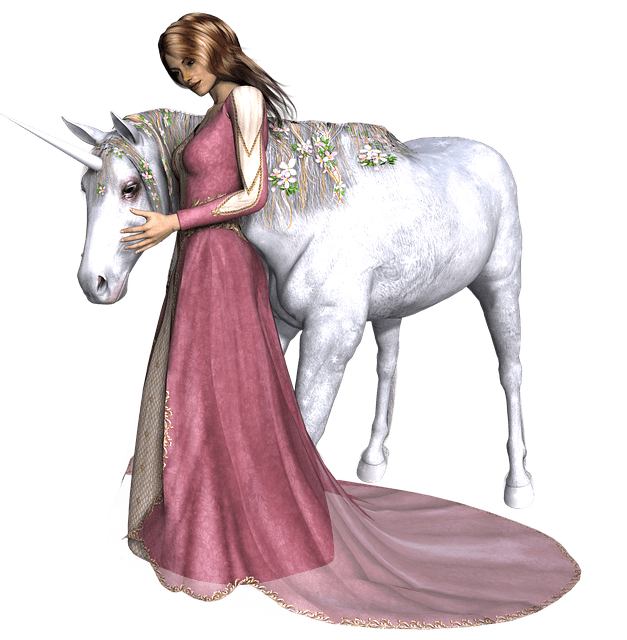 Magic software that will make money on autopilot lives in the land of "Make Believe" with the Tooth Fairy and her unicorns. Throwing money into an account and expecting a trading robot to make money for you is not realistic. It won't happen. If you believe magic software will make money for you on autopilot, you are doomed to lose.
My guess is you are not particularly interested in magic software, you just want to find a legitimate way to make money online. If that's the case, I can help you. Making money on the internet is a lot like making money anywhere else. It takes know-how and work.
A Better Option for YOU…
When you try to find an honest way to make money via the internet, you are faced with a world of con men. It's a minefield of traps waiting to take your money for as far as the eye can see.
This is why I'm committed to helping anyone learn how to make money online the right way.
Making money online is a lot like making money off line. It takes skill and work. Fortunately, the internet allows you to leverage your work, so you can make more money faster.
However, this does not mean you can get rich quick. It means with the proper training and support, you can be financially secure in years instead of decades.
And it's not hard. I'm confident anyone who can send an email and surf the web has the capacity for building a successful online business, IF they are properly trained and supported. That's why we suggest the FREE Starter Level of the Online Entrepreneur Certification Course.
This FREE TRAINING shows you the basics of internet marketing and introduces you to a supportive community of marketers who are eager to help you build an online business that will change your life.
When you sign up for the FREE Starter Training through this website, I'll coach you one on one.
To Learn More, Click Here.
If you found this article helpful or have experience with Make Money Robot, please leave a comment below. Thank you.