Can anyone really learn to build wealth like legendary investors Warren Buffet, Charlie Munger, and Benjamin Graham? Yes, I think anyone with the desire and discipline can. Phil Town, the author of Rule #1 Investing, turned $1000 into $1.45 Million in only 5 years. Continue reading to discover how he did it.
Book: Rule #1: The Simple Strategy for Getting Rich–in Only 15 Minutes a Week!
Price: Kindle $14.99 (Click Here to Purchase)
Website: Rule1Investing.com
Author: Phil Town
Opinion: Recommended

Update 7 August 2021: Phil Town, the personality behind Rule #1 investing has two books available on Amazon. These books are Rule #1 and Payback Time. Both are excellent introductions to the strategy of value investing and well worth their modest cost.
I wrote the post What is Rule #1 Investing after attending a free investing workshop hosted by Phil Town and his associates. The workshop was intense to say the least and covered too much information to absorb in just one weekend workshop. That was in the pre-pandemic age when we were permitted to freely travel and assemble. Phil Town has hosted some online training events since then.
When I attended the Rule #1 workshop it was free and there was no mention of any paid training. However, I left the free workshop with a lot of questions. After the workshop, as I reached out to Phil Town's associates for answers, they suggested I consider their paid training, which cost $24,000 at the time.
The strategy taught in the book Rule #1 is simple to understand and you will not need a workshop to put it to use. However, there is an options trading aspect of the more advanced application of Rule #1 Investing and this is quite complex. It also involves more risk.
If you are interested in investing in stocks, I do recommend Phil Town's books and the free workshop. However, because I did not get the paid training, I cannot honestly comment on it. A reader who said she purchased the paid training and regretted it left a comment about her experience. Here is what she said.

When I met Phil Town I was impressed and held him in such a high regard, although my perception changed after joining the course.

There is nothing different or that gives you a competitive advantage in the fundamental or advance strategies that you can't learn for free or in a Ben Graham's book or in the webinar and exposed all over FB and YouTube. The way the course is conducted is restricted and doesn't allow interaction with the students or instructor unless via chat, that within itself says a lot.

Now in order to get your questions answered you need to present them in writing a different day. How are you supposed to integrate the concepts of what is being presented? Is is an absurd way of operating, inefficient from every angle.

Bottom line this course is way overvalued for the quality of instructors and information that is offered for free if you willing to look for, very disappointed to find that there is not such altruism from Phil, this was strictly a sales pitch and the instructors are in sales and motivation, nothing more.

I was reluctant to join initially but because of Phil's reputation I did join, paid and I regretted, I was offered satisfaction guarantee of try it for a month, a total manipulation.

I feel rob and so stupid after almost a year, this is not even a market loss trying to make something happened in a very difficult period of time, but a straight out deception. Certainly MOS doesn't apply to their products, this is worth 1,000 the most. 

Don't fall into this trap or any other that may be up there. I did join because of Phil Town's reputation, but came to a hard realization. Now great part of the revenue is used to suppress bad reviews, be aware of that too.

– Carolina
What is Rule One Investing?
If you want to know how to invest like Warren Buffet and many of the top hedge fund managers, read Rule #1: The Simple Strategy for Getting Rich–in Only 15 Minutes a Week! The title of the book comes from Buffet's rules for investing which are #1 Don't lose money and #2 Remember rule #1.
Rule One Investing is a simple, yet extremely logical approach to creating wealth through investing in corporate stocks. It stresses the importance of remaining rational and understanding the business you invest in. Contrary to the popular strategy of diversifying your investment portfolio to spread the risk of loss, Rule One Investing focuses on only a few companies. The risk is minimized with the Rule 1 strategy by thorough research and analysis of the company.
Rule #1 is the author's, Phil Town, style of Value Investing. Value Investing analyzes a stock's potential for growth based on its intrinsic value, a system developed by Benjamin Graham. It was Graham who taught Warren Buffet and it was a student of Buffet who taught Phil Town.
 Phil Town did not start out to be a successful investor and hedge fund manager. In 1980, he was a Grand Canyon river guide making $4,000 a year. Then he met the man who had learned to invest from Warren Buffet.
"Follow Town's simple, time-tested precepts, and even unsophisticated investors will leave most mutual fund managers in the dust." Arthur Levitt, Former Chairman, SEC.
"Rule #1 is the clearest & best book out there to get you on the path to riches." James Cramer, Host of CNBC's Mad Money and a co-founder of TheStreet, Inc.
Warren Buffet and Benjamin Graham.
Buffet learned from Benjamin Graham, his teacher at Columbia Business School and the author of The Intelligent Investor. Graham is said to be the father of "Value Investing," an investment strategy that has proven itself since 1930.
In his book, Rule #1, Phil Town strips away the confusing language of investing professionals and teaches Value Investing as a simple strategy anyone can use to build wealth.
Buy Low. Sell High.
The success of this strategy is based on the simple concept of buying low and selling high. Rule #1 shows you how to buy the stock at a 50% discount when the market has mispriced them too low and then sell them when the market has mispriced them too high.
Rule #1 Investing begins with finding a stable company with good management that you can understand and that you like, and that also has a durable advantage in the marketplace. A durable advantage is an edge a company has over the competition. This durable advantage might be a brand or patent or a regional monopoly.
With a durable advantage, the future value of a company's stock can be determined with a reasonable degree of accuracy.
Based on the future value of a company's stock, we can extrapolate the current value of each share. Once we know the current value, we can easily calculate the 50% discount price. When we know the discounted price, we wait for an event that will cause the stock to go on sale.
Patience is a Virtue.
Here is where Rule #1 Investing is different. As a Rule #1 Investor, you wait for as long as it takes for the stock to go on sale. It could be months or it could be years before an event occurs to knock the price down to the bargain range.
Maybe the event is an oil spill that drives down the stock price of an oil company or an E. Coli outbreak in a restaurant chain. As I write this, the threat of tariffs on imported Chinese goods is driving down the stock price of discount stores.
Naturally, you watch several stocks so the odds are good that one will go on sale within a reasonable time.
Fear and Greed.
The price of a stock is governed by fear and greed.
A wise investor buys on fear when an event has spooked everyone else into selling. And, the wise investor sells on greed, when everyone else is in the throes of irrational exuberance and over-paying for stock.
The key to succeeding with Rule #1 Investing is to understand the true value of a stock. That's where the analysis taught in Rule #1 is essential. Through analysis, you will know if an event will destroy a company or merely knock the stock price down for a few months. Buy low. Sell high.
The principles of Rule #1 Investing have been around for nearly 80 years. However, for most of this time, getting the necessary information was difficult and laborious. Phil Town's Rule #1 brings the strategy of Graham and Buffet into the information age. Now anyone can find the information they need online and use it to create wealth.
Essential to success with this strategy is to find solid companies. It starts with companies you are familiar with and that you like. Phil Town also has resources that significantly speeds up the process of finding worthy companies to consider.
The Small Investor Advantage.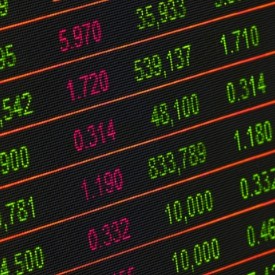 Some critics of Rule #1 argue that it is impossible to find companies that meet the criteria of Rule #1 Investing because hedge fund manager's snatch them up. This is not true.
Because hedge fund managers manage huge sums of money, they cannot move in or out of the market quickly. If they move too quickly, they might crash the market.
Hedge fund managers must take weeks or months to move in or out of a market position. As a small investor, we have a massive advantage. We can move in or out of the market in minutes. If we're observant, we will see what the large hedge fund managers are doing and get in or out ahead of them.
If you want to know how to invest in stocks, buy this book. It will teach you the foundation of Value Investing.
More than the Book.
If all you have is the book and determination, it's possible to become a successful investor. However, Phil Town has a lot of resources to help you master Rule #1 Investing, including online tools, a YouTube channel, and a free weekend workshop.
I had the good fortune of attending Phil Town's free workshop. While there, I met several people who have succeeded with Rule #1 Investing, including several hedge fund managers.
Rule #1 will not make you rich overnight, but it will show you how to earn a minimum annual rate of return of 15%. The promise of creating wealth in only 15 minutes a week may be factually true AFTER you learn the strategy. However, the most successful investors continue to read all things related to the companies whose stock they own.
Other Considerations.
In my experience, people I have introduced to Rule #1 Investing react in one of two ways. It either bores them to tears or it excites them so much they can't sleep.
When I first discovered Rule #1 Investing, I thought I had found the keys to the kingdom. At the workshop, most of the people shared my enthusiasm.
If the idea of learning to invest like Warren Buffet excites you. Buy the book. Read it. It's a small price to pay for all you will learn. After you read the book, go to Phil Town's free workshop. It really is free, no gimmicks, no gotchas, and nobody will try to sell you anything.
Where to Begin.
Beyond buying the book and attending Phil's free workshop, you will need money to invest. Expect to deposit a minimum of $2000 to open a brokerage account.
If you don't have the money to invest, consider starting an online business. The Online Entrepreneur Certification Course will show you how to launch a profitable affiliate marketing business. The first 10 lessons are free.
To learn more, Click Here.
If you found this article helpful, or have experience with Rule One Investing, please leave a comment below. Thank you.