Can you really earn $344,589.65 each month without risk and without ever having to do a thing? That's exactly what the Drexel Code promises. What does it take to make this kind of money? You'd be surprised. Keep reading to see the Devil in the details.
Product Website: the-drexel-code.com
Product Cost: Minimum $250 Deposit.
Product Owner: Cannot Be Determined.
Ranking: NOT Recommended
Is Drexel Code a Scam?
Before I tell you what the Drexel Code really is, let me tell you what the Drexel Code claims to be. According to the Drexel Code website, Corey Drexel's program is a unique binary options signals system that is designed to predict trading trends in real-time. Corey Drexel claims his strategy will dramatically maximize profits. In fact, he claims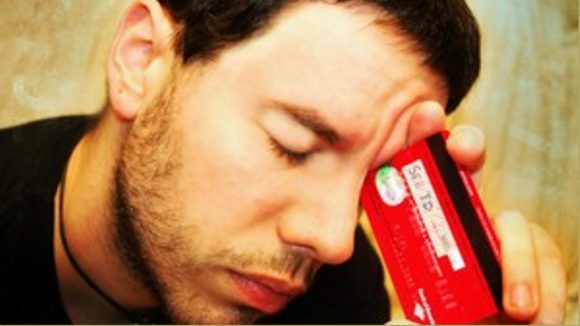 Drexel Code is a '100% winning NO LOSS' software that guarantees you huge profits.
Better still, the Drexel Code software is free. The Drexel Code video states all you need to do is provide your email address and sign up to learn exactly how it works. There's no need for credit card information or payments.
The Drexel Code is essentially a type of binary options auto-trading software that allows you to earn the largest profits possible with binary options without actually having to make any trades yourself. In this way, even those who know next to nothing about binary options and Forex trading can still reap the huge rewards they offer.
However, there are numerous auto-trading programs that work in essentially the same way, which is why Drexel and his team didn't rest until they had perfect their system to achieve 100% winning results every time.
Up until this point, investing always came with at least some amount of risk, and binary options trading was always one of the riskier investment types. Nonetheless, Drexel's team found a way to so accurately predict trading trends that they guarantee every trade will be profitable. All it takes is for you to download the software, and you'll be on your way to earning over $300,000 a month! NOT!
Everything Corey Drexel claims in the Drexel Code video is a story. The truth is much more sobering.
What is the Drexel Code?
The fact is, the entire program sounds too good to be true, which is a sure sign that it's a scam. If you read the disclaimer on the website, you'll see that it clearly states that 'past results are not indicative of future results,' which basically means that the '100% winning NO LOSS' guarantee worthless.
No matter what a broker or app claims to the contrary, Forex and binary options trading is extremely risky. In fact, all brokers are required by US law to specifically inform their clients of this fact, and this US government disclaimer exactly states that you could lose some or all of your initial investment. Although this is true of all binary options trading, it is an absolute certainty that you'll lose your money should you attempt to invest through the Drexel Code.
Corey Drexler's program is a scam pure and simple.
In fact, there is absolutely zero evidence that Corey Drexel actually exists. Rather, the person in the video is most likely a paid actor. Furthermore, the video testimonial features images that purport to show real user's accounts, but
these images are identical to those used in the videos for other auto-trading scams. The only difference is that they added the Drexel-Code logo.
Unfortunately, it seems that scammers are getting much better at their jobs, as this scam is much more convincing than previous versions. The software itself is quite impressive, and it makes it appear that you're actually earning the huge profits promised.
However, the issue is that the software is in no way connected to real-world markets, which means you have no way of knowing how the money you invested is actually performing. While the software looks convincing, a quick glance at its code reveals it to be nothing more than a sham designed to convince you to make an initial investment.
How the Drexel-Code Scam Works.
The program claims to be free, and indeed, you can download the app without having to pay or enter your credit card details. However, after downloading the program, you will then be prompted to make a minimum initial deposit of $250 to open your trading account and activate the app.
If you do make this initial deposit, you will definitely gain access to the app. As well, you will be partnered with one of the program's recommended brokers, who will handle your account and supposedly make trades on your behalf.
Beware of Unregistered Brokers!
Unfortunately, none of the recommended brokers are licensed or regulated in any way by any government, just as it so happens that you'll never see a cent of the apparent profits the app shows you are earning. In fact, these profits are simply shown in order to hopefully convince you to make an even larger investment.
The fact is that this app doesn't guarantee 100% winning trades, but rather a 100% chance that you will lose all of your initial investment. Your $250 or however much you invest will never actually be used to make trades in your name and instead will only be going to line someone else's pockets. That's the Drexel Code Scam.
There is No Magic Software.
I've been an internet marketer for nearly ten years and I've investigated online scams since 2015. During this time, I found a lot of websites promising fast, easy money with a push of a button, but none of them are real. Every single one is a scam.
There is no magic software that will make you rich. As long as you are searching for a magic button that will make fast, easy money, you will fall victim to online scams.
You Can Make Money Online.
You can make money online. With commitment and patience, you can make a lot of money, but it will take work and there are no shortcuts.
The internet is the greatest opportunity of all time. It is most people's best chance to earn substantial income and enjoy financial independence.
To learn how to make money online the right way, I suggest you enroll in the Online Entrepreneur Certification Course. The first ten lessons are free. You don't need a credit card. Click here to learn more.

If you found this article helpful, please leave a comment below. Thank you.