Can you really make half a million dollars in sixty days with Crypto Code? Crypto Code claims to have special software that makes trading cryptos easy and very profitable. Unfortunately, a closer look tells a much different story. Keep reading to discover the Devil in the details.
Product Website: crypto-code.co
Product Cost: Minimum $250 Deposit.
Product Owner: Cannot Be Determined.
Ranking:  NOT Recommended
Is Crypto Code a Scam?
According to popular opinion, cryptocurrency trading offers the possibility of huge profits. However, the problem is cryptocurrency is so complex, it appears that very few people understand it.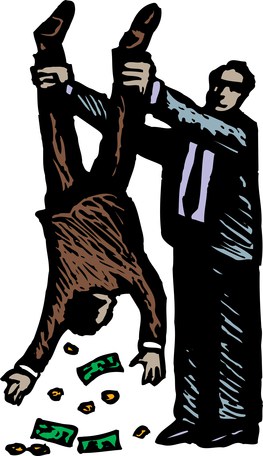 Crypto Code is out to capitalize on the media buzz and the lack of understanding about cryptocurrencies. Crypto Code promises you outrageous earnings with their special trading algorithm. Better still, it is a passive income program, which means you can earn huge profits without having to do a thing. Don't believe it for a minute.
If you watch the promotional video, you can learn how the program is based off a special 'compound profit strategy' that claims to guarantee profits of over $500,000 in 60 days. In the video, the program's founder, Dr. William Gardner, explains how you can earn 'staggering sums of money' with his app. If only this were true.
Gardner claims that the app is the first of its kind to be able to identify profitable trading trends, and then reinvest the profits from these trades to immediately repeat the same trade.
What Crypto Code Claims.
Basically, if the software makes a profitable trade, it will then reinvest the profits from that trade to make the same trade again and again and again until it is no longer profitable. In this way, you can apparently earn up to 10 times the profit off one trade.
In fact, the program works so well that Dr. Gardner says he must keep it a secret for fear of the huge damage that it could cause to world financial markets. Luckily, all you must do is visit his website to become one of the lucky few people that he is willing to share his huge secret with.
Furthermore, all you have to do is enter your email address to learn how you can make $3,000 in 20 hours using his software. As well, since Dr. Gardner trusts you so much, he is willing to put $5,000 in your trading account without you even needing to enter your credit card number or bank details. Sounds like a great deal, right? Not so fast!
What is Crypto Code?
The disclaimer on the bottom of Crypto-Code.co recommends you read the 'terms and conditions.' Unfortunately, there isn't an actual link to 'terms and conditions' on the website, which is a worrying sign and indicates that Crypto Code is indeed a scam.
Experienced investors know the importance of reading a broker's 'terms and conditions' before signing up. It is the 'terms and conditions' that establish your legal rights and what recourse you may have if you are cheated. In other words, Crypto Code is telling you that you don't have any rights or recourse if you get cheated.
Nonetheless, the disclaimer clearly states that there is a risk that you will lose some or all of your money. However, the truth is not that you can lose your money, but that you most definitely will lose it all.
In fact, this software is not a new trading program at all, but rather a rehashing of an old auto-trading scam that has previously been known as Bitcoin Code, The Bitcoin Method, and various other names.
The investors featured in the video are all actors, and you can find many of them offering their services on Fiverr.com. As well, the supposed pictures of Dr. Gardner on the website and in the video aren't even of the same person, and both pictures are stock photos that can be found on numerous other sites.
Finally, if the program really did work as well as it claims to and offers you the potential to earn millions of dollars a month, why on Earth would he share his secret with you? No one would ever share such a secret if they truly knew how to earn such money, which is why every program making such claims is definitely a scam.
How the Crypto-Code Scam Works.
Although Dr. Gardner claims he will deposit $5,000 in your account without you needing to enter your credit card number, the truth is, you will need to make at least a $250 deposit to open up an account. After signing up and downloading the software, you'll then see a screen where you're informed in poor English that 'To Watch the Signals, You Must Make A Deposit and Activate the Software.'
The poor English suggests the website is not based in an English speaking country, yet another troubling sign.
If you are unfortunate enough to actually make an initial deposit, you will be partnered with a company called 'safemarkets' as your broker. The only issue is that 'safemarkets' and the entire software are fictional. Although the app is designed to make it appear that you're earning profits, in reality, it has zero connection to the markets or anything else.
The software is nothing, but a shell or third-party hack software designed solely to scam you out of your initial deposit.
In short, you definitely should NOT believe it when they claim that the app is free. It will cost you $250 to access the app no matter what the supposed Dr. Gardner claims, and you will never see a cent of profit from this money nor have any chance of getting it back once you realize you've been scammed.
A Better Option for YOU…
When you try to find a real way to make money online, you are faced with a ton of rip offs. It's a minefield of traps waiting to take your money for as far as you can see. That's why I'm devoted to helping people learn how to make money online the right way.
Making money online is a lot like making money anywhere else. It takes skill and work. Thankfully, the internet allows you to leverage your efforts, so you can make more money faster online.
However, this doesn't mean you can get rich quick. It means with the proper training and support, you can be financially independent in years instead of decades.
And it's not hard. I'm confident anyone who can write an email and research online has the capacity for building a profitable internet business, IF they are correctly trained and supported. That's why I suggest the FREE Starter Level of the Online Entrepreneur Certification Course.
The FREE TRAINING shows you the basics of affiliate marketing and introduces you to a fantastic community of affiliate marketers who are eager to help you build an online business that will change your life.
When you sign up for the FREE TRAINING through this website, I'll mentor you one on one at no cost.
For More Info, Click Here.
If you found this article helpful or have experience with Crypto Code , please leave a comment below.