The internet offers unlimited opportunity and the most expansive marketplace the world has ever known. Unfortunately, the internet has given scammers the power to steal on a scale unimaginable just a decade ago. If you let them, scammers will try to sell you a worthless pig in a poke or trick you into revealing personal information, your bank account or credit card data.
If You Are Scammed Online.
If you are scammed online, the first thing you must do is stop payment if possible.
If you paid by personal check, call your bank and cancel the check the instant you realize you were scammed. You have to be quick to stop payment because the scammers know they are against the clock and will usually get your money and run immediately after getting paid.
Dispute the Charges!
Dispute the charges with your credit card company if you paid by credit card. If someone makes an unauthorized charge to your account, Federal law stops your liability for the charge at $50. Fortunately, most credit card companies usually remove the charges completely if you report the scam immediately.
Reporting the scam to your credit card company will prevent the scammers from using your card for other purchases or stealing your identity.
If you paid with a U.S. Postal Service Money Order, report the scam to the Post Office immediately. Using the postal service for fraud is a serious offense. You can bet the Post Office will investigate.
Can I Get My Money Back If I Have Been Scammed?
Probably not. Scammers figure all this out before they scam you. However, it might be possible to get your money back, but ask yourself, is it worth the emotional stress, time and energy? If it isn't worth the hassle, then move on and learn from the experience.
Did You Pay with PayPal?
If you used PayPal when you were scammed, contest the charges with PayPal. If the product or service you purchased was not delivered, you might have a good case for a refund. PayPal usually does not refund for digital products.
Did You Buy Through ClickBank?
ClickBank has a 60-day money back guarantee. If you purchased through ClickBank and suspect you were scammed, or you are unhappy with what you paid for, ClickBank will refund your money if you contact them within 60 days of your purchase.
Contact ClickBank customer service directly and ask for a refund. If you contact the person you bought from, they'll probably just try to stall you until the 60 days has passed. Then you'll be out of luck.
Tell Your Local Law Enforcement Agency.
If you have been scammed online, or if someone has tried to scam you online, it is essential that your local law enforcement agency knows about it. Online scams are a crime. Law enforcement is continually monitoring and investigating online fraud. Your experience can help them bust online scammers.
Report the Scam to the Internet Crime Complaint Center (IC3).
In the United States, Internet crime is investigated by the FBI, the National White Collar Crime Center and the Bureau of Justice Assistance, and on the state level by the Attorney General of each state. All of these agencies are organized and interlinked through the Internet Crime Complaint Center (IC3). To file a complaint with the IC3 go to https://www.ic3.gov.
Report the Scam to ScamAvenger.com
Tell us about your experience. We'll investigate and write about what we find. While this may not get your money back, it will expose the scam and, hopefully, prevent the scammer from getting anyone else's money. Go here to report a scam.
How to Avoid Getting Scammed Online.
Read How to Make Money Online and Never Get Scammed.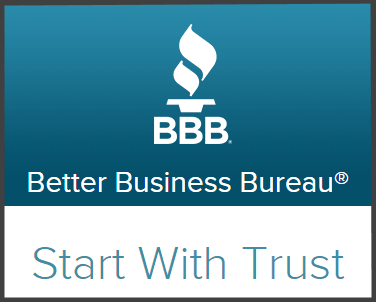 Pay with a credit card when possible. Credit cards are the safest way to pay online. If you get scammed, you can dispute the charges with your credit card company. Most credit card companies are highly sensitive to online fraud.
Do not participate in online contests or surveys that require you to give more than your email address. Scammers often pose as legitimate research companies or survey companies to get your personal information and credit card date. It's best to avoid them all.
Only trust familiar websites and take the time to check with the Better Business Bureau before doing business with a new website. Get a physical address and a phone number. Call the phone number to be sure the business is real.
Listen to the warnings your security software is giving you. If McAfee or Norton warns you about a website, it's for a good reason. These software companies keep an updated and ever growing database on fraudulent websites.
Never respond to emails from an unknown sender. If you respond to such emails, it proves to the scammer who sent it that your email address is an active, working email address and they will try again or sell your email address to other scammers. Delete all suspicious emails without opening them.
Before purchasing a product or service, be sure you understand the offer and all your questions have been answered. Don't blame yourself for not understanding the offer. Scammers use confusion to their advantage. A legitimate business will take the time to be sure you understand the offer. If the offer confuses you, assume it's a scam.
If you are pressured to buy quickly, it's probably a scam.
Be sure you understand the total price, when to expect delivery, their policy for refunds or cancellation and the full extent of the warranty.
Only do business online with reputable companies. Protect your personal information. Do not give out your social security number. No business needs to know that.
Keep your greed in check. Scammers often try to stimulate your sense of greed when they are selling make-money-online schemes. Don't fall for it. If someone promises you can make easy money, get a loan or a credit card with bad credit or make money without work or an investment, it's a scam.
Additional Resources for What to Do When You Get Scammed.
The National Consumer League
If you found this article helpful or have been scammed, please leave a comment below.