Can you really get paid to study at university? The VIP Team is said to be globally positioned as the first educational platform that pays students to learn, but where does the money come from? Keep reading to see the Devil in the details.
Name: The VIP Team
Website: thevipteam.org, the-vip-team.com & others.
Price: $1,000 – $50,000
Owner: Lieven Van Neste
Opinion: Not Recommended
What Is the VIP Team?
If you do an online search for The VIP Team, you'll find a lot of organizations using that name. However, this review is about The VIP Team that claims to be "The First Global University Where the Student Gets Paid to Learn" and is found at thevipteam.org.
The VIP Team presents itself as an education and profit sharing system. The creator, Lieven Van Neste, states that they are "first and foremost" an online university.
If you visit The VIP Team website, you are greeted with nothing more than a place to log in. In the menu bar at the top of the page, you can sign up, sign in, buy credits or learn how it works.
If you choose "How it Works," you are greeted with a 20-minute video of Lieven Van Neste explaining how to make money with The VIP Team.
Throughout the video, Van Neste explains how the people at the bottom of the organization pay money to the people at the top of the organization. That money is then distributed among members of The VIP Team.
Here's the thing to remember about the first video on The VIP Team website, it does not mention a word about education! Not a peep.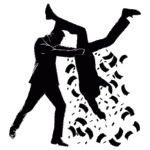 Van Neste does not mention his educational credentials or the credentials of any of the other teachers. Nothing is said about what you will learn or why you would want to learn it.
Beneath the intro video where Van Neste explains the money flow, there is a link to a sample classroom. If you click on that link, you arrive on a YouTube video of Van Neste droning on about the book, "The Science of Getting Rich," by Wallace D. Wattles.
"The Science of Getting Rich," was written in 1915 and is now out of copyright. You can get the book online for free in PDF form.
The VIP Team is NOT a University.
When I think of universities, I think of organizations that use the word university in their name. Take the University of Southern California for example or the University of Phoenix.
Another thing about universities is they tend to use the domain EDU. The VIP Team does not use the EDU domain.
When you visit the website of a real university, you are not greeted with a video of the president explaining how you make money by giving him a pile of cash and persuading people to do the same thing. Instead, you'll be told about the school's credentials and educational programs.
Is The VIP Team a Scam?
Other reviews of The VIP Team have described it as a Ponzi Scheme and they make a convincing case that it could be.
In the initial video, Van Neste tries to dispel the notion that The VIP Team is a Ponzi scheme. Why would he mention that if there wasn't evidence to suggest it was indeed a Ponzi scheme? He does admit that they "handle money in a very innovative and creative way."
Do you want anybody handling your money in innovative and creative ways? I much prefer that my money is handled in legal ways that adhere to standard accounting practices. Wouldn't you?
Is The VIP Team a Ponzi Scheme?
According to the United States Securities and Exchange Commission, "A Ponzi scheme is an investment fraud that involves the payment of purported returns to existing investors from funds contributed by new investors."
When you watch the initial video on The VIP Team website with the SEC definition in mind, you can see why some reviewers describe it as a Ponzi scheme, and why Van Neste tries to dispel that idea.
However, whether The VIP Team is a Ponzi scheme does not matter.
The essential fact to remember is that The VIP Team is not what it pretends to be, and it is asking you for a lot of money under the pretense you will make money. That is NOT a university.
What is The VIP Team Really?
According to BehindMLM.com, The VIP Team is actually a feeder website that leads people to join Exitus Network, a very expensive MLM at best. Exitus Network has no retail products. All revenue is generated by recruiting and selling high-priced levels of membership, an indicator that it may be a pyramid scheme.
It appears that Lieven Van Neste is using The VIP Team to recruit people into the Exitus Network and earn high commissions.
A Suspicious Website.
ScamAdvisor.com, a website that analyzes the safety of websites across the internet, describes The VIP Team website as suspicious and has issued a yellow-coded warning regarding it.
A Dubious Reputation.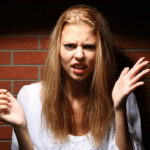 According to BehindMLM.com, Lieven Van Neste was the administrator of a Ponzi scheme called RevShares and the Ponzi scheme Hourly RevShare and was involved in the Ponzi scheme TelexFree which the SEC shut down in 2014.
The Last Word on The VIP Team.
Why would you trust Lieven Van Neste? In my opinion, he has done nothing but tell a story he hopes will convince you to give him money. If you give Van Neste your money, it is doubtful you will ever have anything to show for it.
A Better Option for YOU…
When you try to find a legitimate way to make money on the web, you are met with a world of rip offs. It's a minefield of traps waiting to take your money for as far as the eye can see.
That's why I'm committed to helping anyone learn how to make money online the right way.
Making money online is a lot like making money any other way. It takes skill and work. Thankfully, the internet allows you to leverage your work, so you can make more money more quickly.
However, this does not mean you can get rich quick. It means with the proper training and support, you can be financially secure in years instead of decades.
And it's not difficult. I'm confident anyone who can send an email and surf the web is capable of building a profitable online business, IF they are correctly trained and supported. That's why we promote the FREE Starter Level of the Online Entrepreneur Certification Course.
The FREE Starter Course will show you the fundamentals of affiliate marketing and introduces you to a supportive community of marketers who are ready to help you build an online business that will change your life.
When you sign up for the FREE TRAINING through this website, I'll mentor you one on one.
For More Information, Click Here.
If you found this article helpful or have experience with what is the VIP Team, please leave a comment below. Thank you.