Can a newbie really succeed online with the "done-for-you" websites and sales funnels in Super Sales Machine? Maybe. However, it's not as promising as the sales video claims. Follow me to see the Devil in the details.
Product: Super Sales Machine
Website: supersalesmachine.com
Price: $97 plus upsells to $997
Owner: Aaron Dankers
Opinion: Not Recommended
What is Super Sales Machine?
Created by Aaron Dankers, Super Sales Machine claims to be "done-for-you" high-quality review sites and sales funnels that promote ClickBank products. According to the Super Sales Machine sales page, once you join, all you have to do is simply log into the member's area, download a premade website, edit it with your affiliate links, upload it to your web host via FTP and drive traffic to it.
In fact, Super Sales Machine guarantees you will make a sale if you drive 100 qualified leads to your website. They are so confident that you can make a sale in your first 30 days as a member that they will refund the cost of your membership if you don't.
However, after going through the Super Sales Machine sales material and joining at the free membership level, I did not find any reason to join at the paid level. In fact, I found several red flags that ultimately led me to believe that the Super Sales Machine is outdated and poorly maintained.
Membership in Super Sales Machine includes a lot of "done-for-you" stuff, such as PLR content and 50 follow up emails, and a sales funnel that promotes upsells ranging up to $997. You get 50% commissions on most sales.
Red Flags.
You can join Super Sales Machine for free and get two free websites. Unfortunately, Super Sales Machine does not reveal how to upload the free websites, so, really, the free sites are useless.
Also, it appears that the "done-for-you" websites are not mobile friendly. In fact, most everything in the Super Sales Machine members area appears dated.
In the free membership area, you also get about a dozen training videos revealing newbie mistakes and a few more videos discussing traffic methods. None of these videos go into much detail. Mostly, what you get in the free member's area is links to sales pages promoting the paid levels of Super Sales Machine and paid one-on-one coaching.
A Pitch Fest.
The knowledge base in the free member's area is just a sales pitch for their "done-for-you" services. If you want to open a support ticket you will have to give them your phone number. They don't need your phone number. Why would they ask for it?
Getting pitched at every turn is very confusing. My impression of Super Sales Machine is that it is outdated and not maintained.
What is Super Sales Machine, Really?
In a graphic depicting the sales funnel that will be set up for you if you upgrade to the paid level, one of the traffic sources is Article Marketing.
Article Marketing has not worked for several years. It's an outdated and ineffective traffic strategy.
You could spend months writing articles and submitting them to article directories and not see any results. It would be a gross waste of your time and energy.
For Super Sales Machine to still promote article marketing as a traffic strategy is a huge clue that the product has not been updated in years.
Cloned Websites.
Because the websites you get with the Super Sales Machine are cloned websites, they will not attract free organic search traffic from the search engines. The search engines favor unique and original content. Cloned websites and "done-for-you" content will not rank in the search engines.
Without free organic traffic, you will be dependent on other traffic sources such as paid traffic. However, it is doubtful that Google will approve paid ads leading to an obvious affiliate website like the ones offered by Super Sales Machine. That leaves social media and solo ads.
Solo ads are not recommended because it's like paying someone to spam their email list for you. The results are usually not great.
Private Lable Rights Content.
Near the bottom of the Super Sales Machine website, we learn that each month you will get 60 PLR articles to put on your website or "spin."
It will not help you to put a PLR article on your website unless you are buying traffic. A PLR article will never get indexed in the search engines. And spinning an article is an old marketing strategy that no longer works.
Aaron talks about selling PLR products which he provides to members and says members get to keep all the money they make when they sell a PLR product. However, like so many things in Super Sales Machine, PLR is a throwback to another time, the dark ages of the internet.
Most PLR products are junk. You don't want to build an online business on junk products.
Aaron Dankers.
To his credit, on the About page of the free member's area, Aaron Dankers presents a "self-assessment" questionnaire to help a newbie determine if they are ready to build a successful online business.
Dankers asks: "Are you patient enough to build your business from the ground up? Are you committed to making this work? Do you have an unshakable desire to succeed?"
This is a valuable self-assessment, but it is in stark contrast to the tone of the Super Sales Machine sales video where we are told all we have to do to succeed is simply log into the member's area, download a premade website, edit it with your affiliate links, upload it to your web host via FTP and drive traffic to it.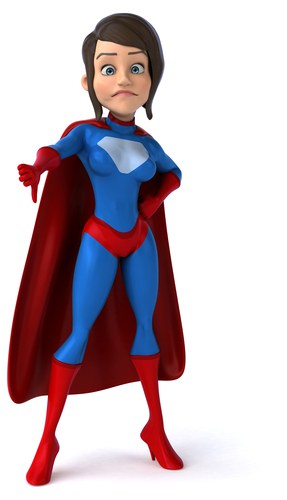 The Last Word on Super Sales Machine.
To a newbie, Super Sales Machine might look like a dream come true, because the hard work is done for you, or so it appears.
However, an experienced marketer will see the obvious flaws in Super Sales Machine. It's outdated and poorly maintained.
During the dark ages of the internet, before the search engines got so darn smart, it was possible to make money with free organic traffic and cloned websites filled with spun PLR content, but those days are long gone.
If you want to succeed online now, it is essential that you cooperate with the search engines. The search engines are built to give users the best possible experience. A cloned website with PLR content doesn't even come close. A cloned website will never get free organic traffic and it probably won't be approved for paid traffic either.
Also, a website that is not mobile friendly will miss the entire mobile market. Super Sales Machine is a holdover from another time.
An Outdated Business Model.
Super Sales Machine is an outdated business model. There was a time with it was possible to make money online with lots of small niche sites. Back then, that was the strategy most online gurus taught.
Then the search engines got smarter. Overnight, small websites, like the ones promoted in Super Sales Machine were dropped to the bottom of the search engines. In an instant, internet marketers lost their empires.
Now, Instead of launching another small website each month, like Super Sales Machine teaches, the recommended strategy is to focus on a single niche and build a single authority website with tons of content and to continue expanding your website with more content, month after month and year after year. The search engines love authority websites.
And, instead of promoting a product you hope will make you money, find and promote a product that will help the people who visit your website.
The Problem with "Done-for-You."
The human brain is wired to find the easiest way to do anything. We all want fast, easy money, and the more we can get, and the faster we can get it, the better.
When it comes to learning to make money online the right way, the so-called easy way seldom leads to anything good. Usually, it just costs money, sometimes a lot of money. Read How to Really Make Money Online and Never Get Scammed.
While it might be tempting to try "done-for-you" websites and sales funnels. It's a lousy way to learn online marketing.
A Better Way.
Once you learn the basic skills, making money online is not difficult. In the beginning, the biggest challenge is finding a legitimate place to learn what you need to know without spending a lot of money.
That's why I recommend the free starter level of the Online Entrepreneur Certification Course. It's totally free, no credit card needed. When you complete the free level, you'll know what to do next. More importantly, you'll understand how money is made online the right way and you'll be prepared to see past offers that might only waste your time and money.
If you found this article helpful or have experience with Super Sales Machine, please leave a comment below. Thank you.