At first glance, Online Profits Breakthrough appears to be an extraordinary system of making large amounts of money very quickly. However, closer analysis reveals a troubling association with another company. Follow me to discover how much money you can earn with Online Profits Breakthrough and to see the Devil in the details.
Product Website: onlineprofitsbreakthrough.com
Product Cost: $97, plus multiple upsells.
Product Owner: A MOBE affiliate
Ranking:  NOT Recommended
What Is Online Profits Breakthrough?
Online Profits Breakthrough claims to be a miraculous system that lets you earn a very high income quickly. The top banner on the Online Profits Breakthrough website states you can earn between $1,250 and $5,500 just by watching the video. They also remind you to hurry and take advantage of their offer, because "only three spots remain in your area".
The bogus claim that there are only three spots remaining is an attempt to create artificial urgency. Online Profits Breakthrough is trying to pressure you into making a hasty decision. They know if you took time to think about their offer you would pass on it.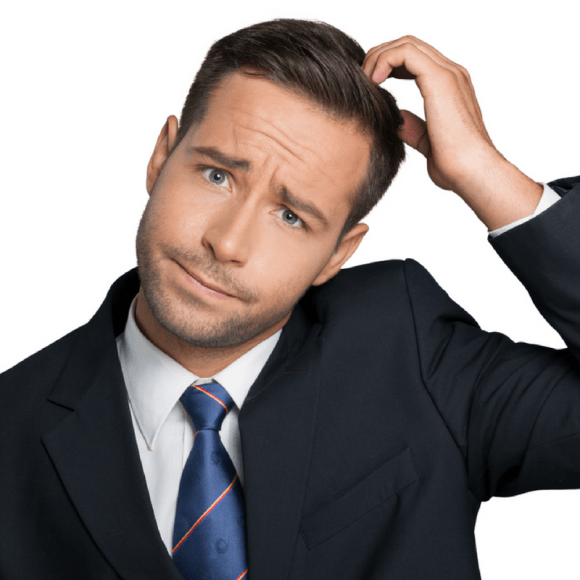 The Online Profits Breakthrough video opens by saying that you are one of a very limited number of people who will be granted access to a private system that generates upwards of $2,739 daily. They are trying to make you feel special. Who doesn't want to feel special?
You're reminded too that if you earned $2,739 a day, you would be earning $1 million a year. After this bold claim, you are treated to a string of testimonials of people claiming Online Profits Breakthrough really works.
Do you think a system that guarantees you can make a million bucks a year is too good to be true? What do you have to do to earn this kind of money with Online Profits Breakthrough?
Is Online Profits Breakthrough A Scam?
The video guarantees that you will start earning money and lists several possible amounts. Viewers are warned that they must watch to the end of the video or risk losing this amazing Online Profits Breakthrough opportunity.
You are reminded that you will easily earn a million dollars per year. But is Online Profits Breakthrough really your ticket to easy money, big houses, fast cars and luxury vacations?
All you have to do is sign up, the video urges, and the system will go to work for you. The video presents fantastic claims that you, too, can become a millionaire just like all of the people you've seen in the past few minutes. It offers all this for what it claims is a discounted price of $97.
If you allow yourself to believe the promises made in the Online Profits Breakthrough video, you're probably very excited. You might already be planning how to spend all the money you will be making.
The truth is, it will cost you a lot more than $97 to fully deploy the strategy Online Profits Breakthrough promotes. Plus, unfortunately, most people don't make anything near a million dollars a year with their methods.
Online Profits Breakthrough is a MOBE affiliate!
If you're skeptical of the claims in the Online Profits Breakthrough video, you have good instincts. Small text on the blue background below the video states that the results shown in the video are not typical of most people who sign up for the program. Also available at the bottom of the page are an income disclosure and the terms & conditions. Both of those make it clear that the system being advertised is not its own unique program but rather an affiliate of My Online Business Education, LTD ("MOBE").
There are 21 steps to complete the MOBE program, and as the disclaimer notes, a majority of people who join do not finish the steps. The reason for this low completion rate is that each step of the program requires you to spend more money, so you're paying money for the chance to possibly make money.
How much are you likely to make? Not much.
The third paragraph of the disclaimer shows most people earn less than $250 per year. A teenager's first newspaper route or pet-sitting business could easily earn more than that!
The $250 figure is an average of all affiliates registered with MOBE, so it is lowered by the presence of lazy or inactive members. Even discounting those, however, active MOBE consultants still average less than $700 per year. That's a far cry from the million that the video got you so excited about.
How It Makes Money.
When you join Online Profits Breakthrough, you actually join MOBE. You make money with MOBE by selling MOBE products. The products are training packages that teach how to make money online. MOBE's core products are the various levels in the 21 Step training program.
To get the greatest benefit from MOBE, you are expected to complete each of the 21 steps of the core training, plus pay for online advertising. Each step, or level, costs money. As you move up the 21 steps, each additional step is more expensive than the last.
Before you can sell a MOBE product and earn a commission, you must first purchase that product.
MOBE is not for everyone. It costs a lot to complete all of MOBE's training and, according to MOBE's disclaimer, very few people earn more than a few hundred dollars a year. To help you decide if MOBE is right for you, I wrote What Is MOBE About?
Some online reviews claim that MOBE is a pyramid scheme. It would take an in-depth investigation and a court hearing to determine if MOBE is truly a pyramid scheme, however, you may find the FTC's statement on pyramid schemes helpful.
How Online Profits Breakthrough is Different.
There are a lot of websites promising you can quickly and easily make money with their system. However, every blessed one of them wants you to first give them your money.
Only after you give them your money will they tell you their secret. Usually, with these guys, you never make a dime. You just spend money and have nothing to show for it.
Online Profits Breakthrough and their mothership, MOBE, is different. They may cause you to go into debt trying to make their system work. It might take years to pay off the credits cards you ran up chasing the dream. Each month when you pay the bill, you'll relive the humiliation. This is the sort of thing that destroys lives and relationships.
How to Really Make Money Online.
The truth is, it's not expensive to learn how to make money online the right way. And, it's not difficult either. It can be frustrating to be sure, but that is usually only because the information is new and perhaps intimidating.
Learning to make money online the right way is profoundly easier than forcing yourself to go to a dead-end job and dealing with a boss who thinks he owns you.
There are two ways to make money online legitimately. You can either get a work at home job or create an online business. A work at home job will get money flowing in quickly, but an online business will potentially earn much more.
How to Find a Real Work at Home Job.
If you want a legitimate work at home job without the hassle or expense of scams, I suggest you read Work at Home Jobs. In that article, I show you where to find real work from home jobs.
How to Create Your Own Online Business.
Generally speaking, an online business has much more earning potential than a work at home job. The issue with building your own online business is that it may take months before it earns the first nickel. However, if you stick with it, an online business can reward you with a phenomenal income and abundant free time.
If you want an online business and are ready to do the work, I recommend the Online Entrepreneur Certification Course. You'll learn how to build a successful online business on a shoestring. The first ten lessons are free, no credit card needed.
To learn more about the Online Entrepreneur Certification Course, Click Here.

If you found this article helpful, please comment below. Thank you.