Can you really make money with Neobux by viewing ads? The short answer is, maybe. A better question might be, is it worth your time? That's a different story. Follow me to discover the Devil in the details.
What Is Neobux?
Neobux is basically a pay-to-click website with a small multi-level marketing component. The SEC has issued a warning about pay-to-click companies which I cover I detail in this article.
The interesting thing about Neobux is it doesn't offer any retail products or services. Without retail products, it appears that the primary source of revenue might be recruiting others into Neobux which suggests it may be a pyramid scheme.
How Money is Made with Neobux.
After you sign up for a free Neobux account, you can start earning money by viewing all of the advertisements the company displays. Sounds easy, right?
The catch is that the pay is only $0.001 to $0.005 per click. That's like almost zero. If you click ALL the available ads in a day, you'll earn about a dollar! Yep, a buck. Don't spend it all in one place.
According to the Neobux website, if you want to make more money, you can join their affiliate program. But this option requires that you first become a paid member.
You can purchase any of the following memberships: Ultimate – $890, Diamond – $490, Platinum – $490, Sapphire – $290, Emerald – $290, and Gold – $90.
Buying a membership so you can sell that membership is "pay to play," and indicative of a pyramid scheme.
What is Pay to Play?
Pay to play is when you are required to buy a minimum amount of product or services before you can qualify to earn commissions.
Neobux Gold Member.
As a gold member, you earn 1 percent commissions on all of your direct referral purchases. And, you are eligible for direct referrals once you have been a member of the company for at least 15 days and made a minimum of 100 clicks.
Neobux claims that your earnings will double as a gold member, but you and your referrals must first jump through a lot of hoops.
The direct referrals must abide by many basic rules before the purchase is even considered eligible. These rules include making a purchase that is $10 or higher, purchasing a service that is apart from advertisement services and paying for the purchase with a qualified processor.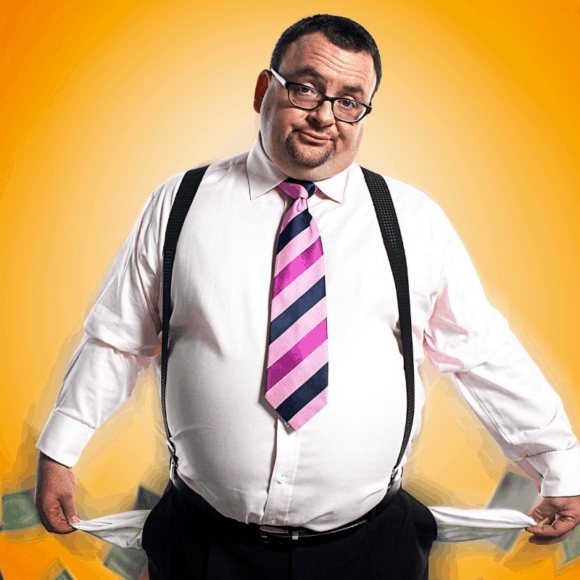 The commission will not be granted if the purchase has been made during a promotional period or with a temporary discount. It seems Neobux has many built-in reasons for not paying you and many "opportunities" for you to pay them.
It Takes Three Months to Get Paid!
Only after these rules are met will the commission be credited to your balance. Then you must wait 90 days to get paid! Three months!
You have to wait three months before Neobux pays you pocket change!
If the purchase is reversed during this long-time frame, which is possible, you can kiss the chump change NeoBux owes you goodbye.
But if everything goes through without any interruptions, and the Neobux gods smile on you, you can get paid through Skrill, PayPal, Neteller, and Payza.
Neobux Doesn't Want to Pay You!
Why should anyone have to wait 90 days to cash out pennies! Because Neobux doesn't want to pay you. That's why.
The company also claims that you can make good money with its system by renting referrals. Again, this is just a pretense for taking your money. If you rent the referrals, you have no way of knowing if the referrals are real people or just bots.
There are possibly a few more ways to make money with Neobux. For the chance to earn more than $1 a day, you can try clicking on even more advertisements, completing surveys, watching videos, and responding to trial and third-party offers by companies like Trialpay and TokenAds.
Of course, there's always a chance you can make some pennies with these methods, but most of them are time-consuming and just simply not worth it.
What Is Neobux, Really?
The large time commitment in exchange for low earnings often makes people wonder if Neobux is a legit way to make money online.
The company does have a reputation for paying on time, but the money paid is often very little. The reality is that you simply will not earn much from sponsoring people into the business or clicking on ads, even if you purchase the expensive memberships.
What the SEC has to say about PTC.
Last year, the SEC issued an alert that warned investors about the dangers of PTC scams.
When considering a paid-to-click program, ask yourself if the website generates money from genuine products and services. If you are unsure, the SEC recommends that you request financial statements that have been audited by a CPA.
Before signing up as a member, do you see a legitimate address on the website? Double check to be sure.
Do the minimal earnings sound too good to be true? Keep in mind that any PTC program that advertises $0.10-$0.20 per click is probably wasting your time. Also, beware of PTC websites that promise ridiculously high returns for purchasing products or clicking on ads all day.
Even if a PTC program is requesting that you pay for a product or membership, investors should think twice before making a required upfront payment to participate.
After signing up for the PTC program, you may realize that the website is a scam if you suddenly encounter withdrawal problems. According to the alert, an investor may have problems withdrawing money if there is a lack of current revenue to cover earlier investors' withdrawal requests.
The Last Word on NeoBux.
Neobux is a lousy way to try to make money.
A Better Option.
Wasting your time with Neobux will never make you enough money to change your life. At best, it pays slave wages.
If you want to make enough money online to quit your job, there is no quick or easy way to do it. Anyone who promises you can make a lot of money online with their "program," is selling a pig in a poke. Nothing good will come of it.
The path to making a full-time income online is well known. Millions of people have achieved online success. You can too.
It starts by learning a few new skills. It's not difficult and it's not expensive, but it will take time and effort on your part.
Why Not Make Real Money.
Instead of making pennies playing games and watching advertisements until your head explodes, why not invest your time learning to make real money? Enough money that will change your life for the better.
Once you know the basic skills, you'll be financially bombproof.
You can learn the fundamentals for free when you enroll in the Online Entrepreneur Certification Course. When you complete the FREE training, which takes about a week, you'll know what to do next.
If you found this article helpful or have experience Neobux , please leave a comment below. Thank you.