What is MyView About? Think of MyView as a spy agency without the black ops. It's a legitimate survey website. However, there is a significant risk when you join MyView. In the following article, I detail this hidden risk, how much money you can expect to make and the best strategies for making the most money online.
Name of Product: MyView
Website: MyView.com
Price: Free
Owner: Critical Mix, Inc., Hugh Davis & Keith Price.
Opinion: Not Recommended
What is MyView About?
MyView is a legitimate online survey website with very few online complaints. MyView describes itself as a community where its members can share their opinions about various companies and their products and services by completing market research surveys.
On the MyView website, it claims to "make participating in surveys fun, interesting and most importantly rewarding!"
Essentially, MyView is a market research company that feeds the information it gathers through online surveys to its parent company Critical Mix, Inc. Critical Mix caters to companies who need this information to develop or improve their products and services.
MyView appears to take an active role in managing their online reputation and offers several avenues for members to communicate with the company's management.
The founders, Hugh Davis, and Keith Price make their email addresses known to all members. It appears they are available to respond the concerns of members and actively work to keep complaints in-house.
MyView Rewards: Reality Check.
MyView will not pay you with money. Instead, you earn MyView Rewards. The MyView Terms of Service explicitly state that MyView Rewards have no monetary value until the minimum amount of MyView Rewards is achieved.
The minimum may change from time to time, but as of this writing it is 14,000, as in fourteen thousand! MyView does not state how much money 14,000 MyView Rewards are worth, so don't even think of it as money.
Once you have reached the minimum amount of MyView Rewards, . ." you can request the redemption of your valid MyView Rewards for items as set forth on our website from time to time, subject to these Terms and Conditions, by following the redemption process outlined on the site." (Excerpt from MyView.com Terms of Service, Section VI Rewards, and Redemption).
How long will it take you to accrue the minimum 14,000 MyView Rewards? No one can say. It all depends on how many surveys you complete and that depends on how many surveys MyView sends you and how many you are qualified to complete.
If you're still wondering how much money you can make with MyView, I assure you, it's not much. At best, MyView is a mildly entertaining diversion. It's not a money maker.
If you want to learn how to make money online, read my article How to Really Make Money Online and Never Get Scammed. Learning how to never get scammed will save you a world of heartache and hurt. Learning how to make to make a full-time income online will change your life.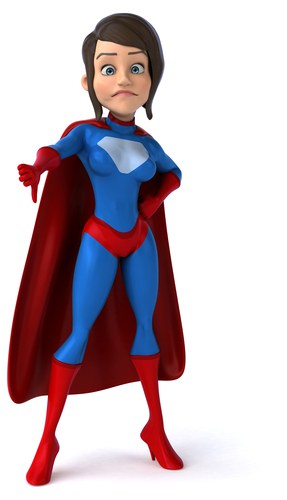 The Hidden Risk of MyView.
Think of MyView as a spy agency without the black ops.
MyView is in the business of gathering information from the masses and selling this information to their corporate clients.
MyView wants to get this information from you. It may be as innocent as your opinion of a product or service, or your thoughts on a corporation's public reputation.
In qualifying for and completing MyView surveys, you will be revealing a lot of personal information about yourself. In the MyView Privacy Policy, under the heading of "The Information We Collect and Use," it says:
"By information, we mean information about you collected through MyView and our Site, including "personally identifiable information". . ." (MyView Privacy Policy. Emphasis added).
Near the bottom of the MyView Privacy Policy, under the heading "Security and Information Protection," you will find:
". . . while we strive to use commercially acceptable means to protect your personal information, we cannot guarantee its absolute security."
In other words, MyView will collect personal information from you, but cannot guarantee they can keep your personal information safe. When you give MyView your personal information, you are risking your privacy. Is your privacy worth a bunch phony MyView Rewards?
Get Real.
If you think you can fill out online surveys and make some fast money, think again. It won't happen. MyView and any other online survey company is not in the business of giving away money.
MyView and all other online survey companies are in the business of getting information out of you at the lowest possible price and then selling this information to their client companies for the highest dollar. If they can get this information out of you for free, they will.
They control the game. You are just one of the thousands of people plugging into their website.
MyView is a money maker for the owners Hugh Davis and Keith Price. It's not a money maker for you.
If you want to make money, I mean real money, the kind of money that will let you kick your boss to the curb, you will have to build your own online business. It's easier than you might think. All sorts of people do it every day.
I'll show you where to find everything you need to get started for FREE, including step-by-baby-step training.
Claim Your Seat at the Table.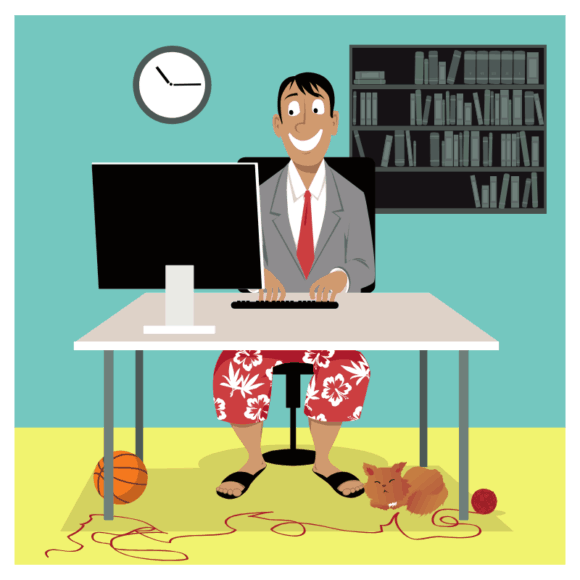 Completing surveys with MyView is like hiding under the dining room table and trying to survive on the crumbs that fall to the floor. Why would you want to do that when you can sit at the table and enjoy the full banquet?
The internet is the banquet, the largest, richest and most luxurious banquet in the history of civilization. Everyone is invited.
Regardless of where you live, your age, your gender, the color of your skin, your education or lack of education, you have a seat at the table. You just have to claim it.
A Better Option for You.
If you are capable of writing an email and surfing the internet, you are capable of earning six figures as an affiliate marketer.
The keys to your success as an affiliate marketer is proper training and support, plus commitment and patience on your part. Building a six-figure affiliate marketing business doesn't happen over night, but it does happen for thousands of people every day. It will happen for you too, if you follow the proper training.
That's why I recommend the FREE starter level of the Online Entrepreneur Certification Course. The starter level is totally FREE. Plus, if you signup for the FREE starter level through any link on this site, I'll coach you one-on-one for FREE too. To Learn More, Click Here.
If you found this article helpful or have experience with MyView, please leave a comment below.