Can you build the life of your dreams as an affiliate for My Daily Choice? The company says you can, but I have my doubts. Continue reading to discover why.

What Is My Daily Choice?
My Daily Choice is a MLM company that offers exotic nutritional supplements and products, plus a so-called business opportunity that promises to be your chance to create a lifestyle of your dreams.
Who doesn't want more out of life? More money. More time. More personal freedom. Something better than the dreaded 9 to 5 grind and endless bills? My Daily Choice wants you to believe they can help you build a better life for yourself and the people you love. They are selling a dream.
Unfortunately, the probability that you will achieve that dream with My Daily Choice is extremely remote.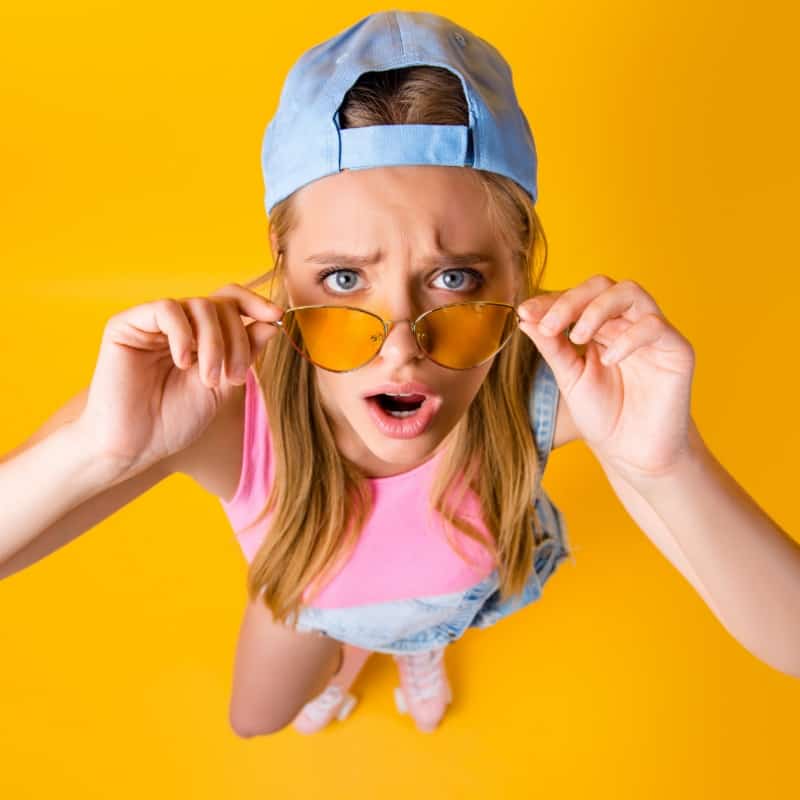 If you are ready to do the work, there are reliable strategies for achieving financial independence within five years. To be clear, My Daily Choice is NOT a reliable strategy to make money, much achieving a dream lifestyle.
Later in this article, I discuss my favorite strategy for achieving financial independence. For now, allow me to tell you why I believe getting involved with My Daily Choice is a bad idea.
Read Why Affiliate Marketing is Better than MLM
The My Daily Choice Website.
If you explore the My Daily Choice website, you will be promised "a dynamic business opportunity powered by a lucrative compensation plan" and told how "anyone can succeed" with the My Daily Choice opportunity. You'll also read about the My Daily Choice products based on "cutting-edge science and nutrition technology."
However, you won't find any information about the founder or owner of My Daily Choice. Neither will you find any scientific evidence that the My Daily Choice products work. Product descriptions are general hype and do not make specific health claims.
At the bottom of the website, you'll find a link to the My Daily Choice Income Disclosure. It will show you how much you can expect to earn as an affiliate for My Daily Choice. It's not much. The income disclosure reveals that the average My Daily Choice affiliate loses money.
The infinitesimally small possibility of success is just one of several issues I have with My Daily Choice. Let's begin by looking at the My Daily Choice Products.
My Daily Choice Products.
My Daily Choice has two product lines, a line of nutritional supplement sprays and a line of hemp-based products.
My Daily Choice Sprays.
The various sprays offered through My Daily Choice include Deer Antler Velvet and Superfruits, Alkalinity Spray with Coral Calcium, Natural Energy Spray with vitamin B12, Weight Loss Spray with Garcinia Cambogia, Sleep Spray with Melatonin and Valerian Root, and Brain Spray with Cognizin and Sensoril.
The My Daily Choice website does not mention the size or volume of the sprays or how much they cost. Affiliates are selling the sprays on eBay and the prices are available there.
Ingredients like Deer Antler Velvet and Coral Calcium are meaningless. There is no conclusive research documenting that these are beneficial. More to the point, there is no legal definition for these ingredients either. In other words, My Daily Choice does not have to put deer antler velvet or coral calcium in their sprays. Without a lab test, there is no way of knowing what is in the sprays.
What do you hope to achieve by ingesting deer antler velvet and coral calcium? I'm sure whatever health issue you may be having, it is not because you aren't eating enough deer antler velvet or coral calcium.
Assuming there is any good stuff in the My Daily Choice sprays, how much do you think you'll get? It can't be much. It's a liquid spray.
Some of the sprays may contain ingredients that do have documented health benefits such as the Sleep Spray with melatonin. However, there are more cost-effective alternatives available such as melatonin tablets or capsules. You can a five month supply of melatonin for about $7 here.
In my opinion the My Daily Choice sprays are snake oil.
My Daily Choice Hempworx.
The My Daily Choice Hemp products exploit a popular misconception that hemp oil has healthy benefits. This misconception may have resulted from studies that documented several health benefits of hemp. Hemp and hemp oil are two different things.
However, there are over 400 compounds in hemp. Science has not isolated any of these compounds or tested them individually. In other words, we don't know what compounds in hemp are beneficial.
To assume that hemp oil has the same health benefits as hemp is speculation and marketing hype. To date, the only documented benefit therapeutic use of hemp oil is for the treatment of a rare form of childhood epilepsy.
Beyond the treatment for epilepsy, the only conclusive health benefit of hemp oil is as a source of Omega-6 fatty acids.
Hemp Oil is Dirt Cheap.
Hemp oil is dirt cheap. Top of the line, USDA certified organic, cold-pressed, pure hemp oil costs about seventy-five cents an ounce on Amazon. Consider seventy-five cents an ounce to be the fair market value of hemp oil.
Now, compare the fair market value of an ounce of hemp oil to one ounce of My Daily Choice Hempworx 750 which sells for about $75! That's insane.
Why would My Daily Choice charge one hundred times the fair market value? And why would anyone pay that much?
A Product-Based Pyramid Scheme?
In my opinion, My Daily Choice charges a hundred times the market value for their oil because they are a product-based pyramid scheme posing as a Multi-level marketing company. And, I believe people pay such an outlandish price for MDC hemp oil because they were sold a dream of becoming financially independent with My Daily Choice.
My Daily Choice uses the dream of financial independence to lock people into buying their outrageously over-priced products.
Product Packs and Auto-Ship.
If someone believes they can become financially independent by building a downline with My Daily Choice, they will then purchase product packs that range from $59 to $599.
The more expensive the product pack the greater it improves your rank in the company.
A My Daily Choice affiliate is expected to sign up for monthly auto-ship and also to recruit others who sign up for auto-ship.
The products are incidental and merely an excuse to justify the flow of money from the pockets of recruits to the bank accounts of the few at the top.
Income Disclaimer.
The big print on the My Daily Choice website makes some big promises. Unfortunately, the small print in the income disclaimer takes it away.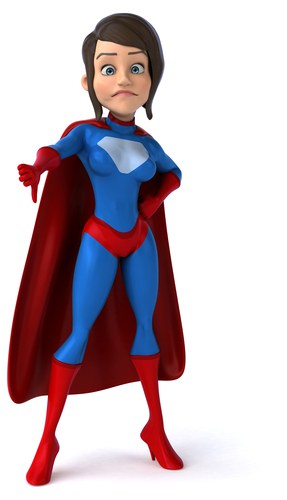 Throughout the My Daily Choice website, you'll find glowing language about the magical products and the amazing business opportunity. However, if you look for it, you can also see that the promises are implied. Nothing is stated directly.
Average Affiliate Loses $1000/yr!
And, if you dig for it, you will find the Income Disclaimer which reveals a rather gloomy picture of your earning potential with My Daily Choice. Skip over the chart and read the text in the first and second page of the income disclaimer and you'll see that the average My Daily Choice affiliate earned only $580 for the year.
However, that isn't the whole story. Read a little farther and you'll also see that average My Daily Choice affiliate spent $1,600 in expenses. In other words, the average My Daily Choice affiliate loses $1000 a year!
1% Make Money.
According to information on the Federal Trade Commission's website, written by Jon Taylor, less than 1% make money in multi-level marketing.
I respect your desire to make a better life for yourself and the people you love. There are many reliable ways to pursue this dream. However, MLM is not one of them and My Daily Choice is not either.
The FTC has documented that less than 1% of people who try MLM will make money. Given the nature of My Daily Choice, the odds of success with their business opportunity is probably less than 1%.
A Better Way.
Any legitimate attempt to achieve financial independence will cost money. However, even if you can afford it, it is foolish to spend more than is necessary when starting. As soon as possible, you want your business to pay its way.
Also, you want to minimize the risks while at the same time maximizing your earning potential.
For these reasons, I recommend affiliate marketing, also known as digital marketing, internet marketing and online marketing. I cannot imagine a more powerful skillset than the ability to make money online. For those who will invest the time to learn the necessary skills, and put them into practice, there is no limit to what they can earn.
The key is to learn from a reliable source at a fair price. It starts with the FREE level of the Online Entrepreneur Certification Course. It's free to join. You don't need a credit card.
In the free training, you'll learn the basics of affiliate marketing and how to make money online the right way. You'll also meet a warm and supportive community of marketers who are eager to help you. You'll also discover how to build a profitable online business on a shoestring.
To Learn More, Go Here.
Related Articles:
Why Affiliate Marketing is Better than MLM
How to Evaluate an MLM Company
If you found this article helpful or have experience with My Daily Choice, please leave a comment below. Thank you!