There are at least three online businesses using the name Millionaire Blueprint. One appears to be linked to MOBE. Another is linked to Stock Investors Blueprint. This review is not about them. This review is about the Millionaire Blueprint found at millionairesblueprint.co and that uses the slogan Design Your Destiny Today. Do NOT trust Millionaire Blueprint. Here's why.
Product: Binary Options Trading Software
Product Website: www.millionairesblueprint.co
Product Cost: $250+
Product Owner: Cannot be determined
Opinion:  Not Recommended
What is Millionaire Blueprint?
Millionaire Blueprint claims to be an "Online Marketing and Development Company passionate about trading binary options along with being awesome at improving or developing new highly specialized software."
However, they fail to mention who is behind the company or where in the world they are located. There is no physical address. They can't be too proud of themselves if they hide behind a website.
A Suspicious Website.
ScamAdvisor.com describes the Millionaire Blueprint website as suspicious.
They might be an online marketing company, but they don't develop software. Their sole purpose is to feed you to the sharks and get paid handsomely for it.
Magical Software.
Millionaire Blueprint would like you to believe they have special 100% automated trading software that wins 82% of the time. And, that you don't need knowledge, skills or experience to make money with their magical software.
According to Millionaire Blueprint, all you have to do is log into the member's area, click twice to initiate a trade and get paid. Your ferret can do it.
To prove how easy it is, Millionaire Blueprint shows a couple of brain-dead boring pictures with captions stating "$219 Profit in 13 hours" and "$299 Profit in 24 Hours." Of course, these images are meaningless.
False Promises.
In the FAQs, Millionaire Blueprint claims you could easily make  $3,000 to $7,000 per week. Don't believe it. You will not make thousands of dollars a week with Millionaire Blueprint. You will lose every dime you give them.
Soon after they promise you can make thousands of dollars a week, they write "the results depicted on this page aren't typical."
Trading Binary Options is Extremely Risky.
Later in the FAQs, Millionaire Blueprint states "binaries are one of the safest investments." This is NOT true on many levels. First, trading binary options is not investing. It's speculating, in other words, it's gambling. Plus, trading binary options is extremely high risk.
At the bottom of the Millionaire Blueprint website, a risk disclaimer states, "Binary options trading involves significant risk." Remember those words "significant risk."
Is Millionaire Blueprint a Scam?
Millionaire Blueprint is a marketing funnel designed to direct people to unregistered binary options brokers. Each time a person goes through Millionaire Blueprint, opens an account with a broker and then puts money into that account, Millionaire Blueprint makes a commission.
Commissions range from a $100 to $500.
Beware the Unregistered Broker.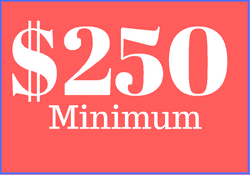 Calling these guys unregistered brokers is like calling a car-jacker and unauthorized driver.
The brokers that Millionaire Blueprint recommends are not registered. They do not abide by any laws or ethics. If you give them money, you will never get it back.
The so-called brokers are not brokers. They're scammers hiding under the cloak of a broker. The probability of making money with Millionaire Blueprint is zero. The probability of losing money is 100%. Why would you want to do that?
The Millionaire Blueprint Software is a Dud.
There is nothing special about the Millionaire Blueprint software. It is little more than an empty box with bells and whistles. Giving away software is an old gimmick to trick people into opening an account.
Notice how everything on the front end of the Millionaire Blueprint website is about the free software and how it will make you rich.
There isn't a word mentioned about how much it will cost you to fund an account until after they have you hooked. The minimum is $25O.
You'll also have to give them your phone number. Please don't do that.
If you buy the cockamamy Millionaire Blueprint story and believe you can make thousands of dollars a week by clicking your mouse, and give them your number, telemarketers will hound you with endless get rich quick nonsense until you are broke, in debt, and thoroughly humiliated.
Whew!
More on Unregistered Brokers.
Trading binary options is NOT investing. At best, with a registered broker, it's gambling. (Read How to Invest to see the difference between investing, gambling and a scam.)
Millionaire Blueprint is worse than gambling, it's a guaranteed loss.
The Millionaire Blueprint Binary Options Scam.
The SEC warns that unregistered brokers are known to steal the identities of their clients, manipulate software to make it appear a client has won or lost a trade and lock clients out of their accounts.
By manipulating the software, the broker can make you think you made money.
The binary options scam works like this. You put $250 or more into your brokerage account.
Then, you click your mouse under the illusion that you are trading binary options trades. What fun! Then, presto-change-o, your account shows you made money just like Millionaire Blueprint promised.
You might think you are going to be a millionaire. Not so fast buckaroo! It's just a cruel trick.
You can't take this money out of your account because it's not real. The broker is stringing you along, so you will put more money into your account, say $10,000? Katy bar the door if you do.
The moment your broker thinks he's gotten all the money he can from you, he will lock you out of your account and keep your money. End of story.
There is no Magic Software.
I don't care how smart you are, you cannot make thousands of dollars a week with the Millionaire Blueprint magical software because there is no magical software. And, there is no magic button or special secret formula that will automatically make you rich. Anyone who claims they have a special something that will make you rich is only trying to scam you.
A Better Option for YOU…
When you try to find an honest way to make money online, you are met with a ton of con men. It's a minefield of deathtraps for as far as you can see. That is why I'm committed to helping anyone learn how to make money online the right way.
Making money online is a lot like making money off-line. It takes skill and effort. Thankfully, the internet allows you to leverage your work, so you can make more money more quickly online.
But, this does not mean you can get rich quick. It means with the right training and support, and if you take action, you can be financially secure in years instead of decades.
And it's not hard. I'm convinced anyone who can send an email and surf the web is capable of building a profitable internet business, IF they are properly trained and supported. That's why I suggest the FREE Starter Level of the Online Entrepreneur Certification Course.
This FREE course shows you the fundamentals of digital marketing and will introduce you to a fantastic community of internet marketers who are ready to help you build an online business that can change your life.
When you sign up for the FREE Starter Course through this website, I'll mentor you, one-on-one, at no cost.
To Learn More, Click Here.
If you found this article helpful or have experience with Millionaire Blueprint , please leave a comment below.