Can you really make a $1000 a day selling Kindle eBooks that other people write? Martin Price says you can and claims to show you how in Kindle Sniper. Like most promises made online, there's more to the story. Follow me to see the Devil in the details.
Product: Kindle Sniper
Website: kdlsniper.com
Owner: Cannot be Determined.
Price: $37
Opinion: You will NOT make money with Kindle Sniper.
What is Kindle Sniper?
On the Kindle Sniper website, we meet Martin Price, a self-proclaimed High School dropout who claims he now makes over half a million dollars a year with the Amazon hack revealed in Kindle Sniper.
Price narrates the Kindle Sniper sales video but is careful not to make any specific promises or guarantees. Also, the Kindle Sniper disclaimer clearly states they don't promise you anything.
$1000 a Day?
Although Price never directly promises or guarantees you'll make money, he does relentlessly imply you can make $1000 a day or more with Kindle Sniper. At the top of the website, you'll find a statement that claims Kindle Sniper users in the United States are making up to a thousand dollars a day.
Then, as is typical with sales videos, we are treated to a string of enthusiastic testimonials where people claim they made big money with Kindle Sniper.
The recurring theme is that you can make a thousand dollars a day, eight thousand a week, over thirty thousand a month and over five hundred thousand a year automatically without any special skills or qualification. If you believe that, I have some Sea Monkeys to sell you.
Quit Your Job?
Price goes on to claim that thanks to the "surprising" secret you will learn in Kindle Sniper, you can soon quit your job.
Kindle Sniper promises to show you the tricks you need to know to make a completely passive income with Amazon by doing little to no work. Martin tells us, it's easy to make a fulltime income selling eBooks without writing a single word ourselves because you can get someone else to do all the hard work for you.
A Bullet Proof System?
Martin assures us that Kindle Sniper is our ticket to financial freedom and happiness. And, that his revolutionary and bulletproof system is helping ordinary people make fortunes. He claims it's a "sure-fire" method for earning thousands each week with very little work.
In fact, Martin explains, his lucrative strategy takes only minutes to implement and is the "ultimate money-making tool." According to Martin, in a group he used to test the effectiveness of Kindle Sniper, the average earnings per month was $36,000.
Martin reminds us that making money with Kindle Sniper is as easy as tying your shoelaces and only takes minutes to set up. If only it were true.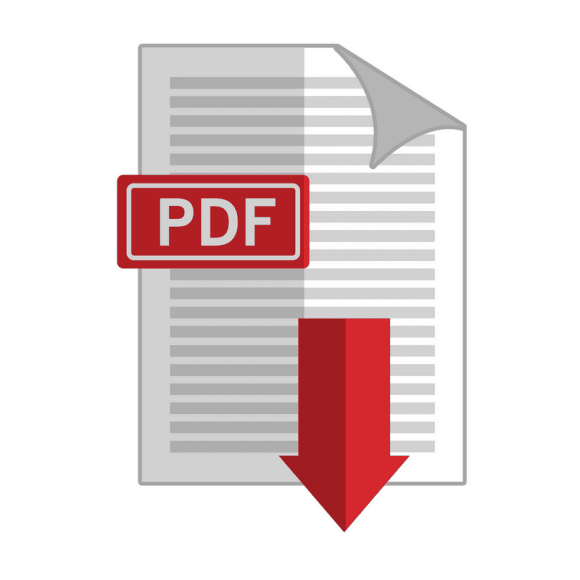 What is Kindle Sniper, Really?
Kindle Sniper is a 70-page PDF. That's all it is. Kindle Sniper does not have any videos. It's just a PDF.
If you buy Kindle Sniper, you won't discover a secret hack that earns a $1000 a day. You won't discover anything you couldn't learn online for free and you won't make any money at all.
Rehashed PLR?
In my opinion, the author of Kindle Sniper has no experience publishing on Amazon. The information in the PDF is generic and probably a rehashed PLR product. Do an online search for "Kindle PLR" and you'll find several products similar to Kindle Sniper selling for $4.99.
In a moment, I'll reveal information about Kindle Publishing you must know if you want to succeed with the platform. This information was not mentioned in Kindle Sniper. Failing to mention this info suggests the author of Kindle Sniper lacks the knowledge someone would have who makes money with Kindle.
There is nothing in Kindle Sniper you cannot find online for free. Kindle Sniper is a good overview of Kindle publishing, but it doesn't show you how to make money with it. I would estimate the actual value of Kindle Sniper to be about five bucks.
Nobody is Making $1000 with Kindle Sniper.
Nobody is making $1000 a day with Kindle Sniper. I doubt anyone is making anything with Kindle Sniper. At least one of the testimonials in the Kindle Sniper sales video is fake. It was made by a video spokesperson for hire on Fiverr named "dclover1."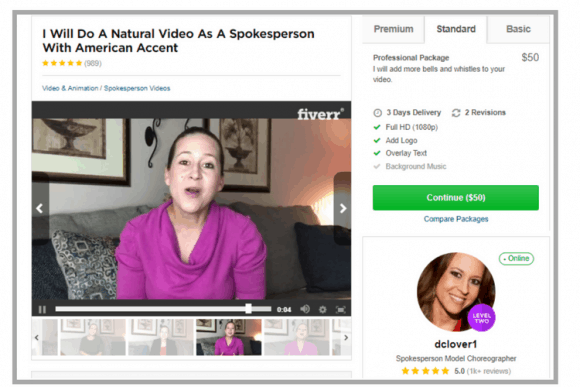 If the creator of Kindle Sniper faked one testimonial, I suspect all of the testimonials are fake. The character Martin Price who narrates the sales video is probably fake too.
Remember in the Kindle Sniper sales video where Martin Price said he put together a test group and the average earnings in the group was $36,000 a month? Why couldn't Martin get real testimonials from those people? Probably because that group didn't happen, and nobody made $36,000 a month.
Kindle Sniper Will Cost You.
If you believe the Kindle Sniper sales pitch and try to make money with eBooks someone else writes, you better be prepared to shell out a couple of hundred dollars at least.
There are people who will write an eBook for you, but the good ones aren't cheap, and the cheap ones aren't good. A half-decent writer will charge at least ten cents per word. That's just for writing. Research and organization will cost more.
It Ain't Easy.
You can't just cobble an eBook together, throw it up on Amazon and expect it to sell. Before it is published, an eBook will need to be edited at least once, two to four times is recommended. This will cost money too.
And, It Ain't Fast.
Publishing an eBook on Amazon won't make it sell. You will also need to market that eBook, either with a website and SEO or with paid ads. Building a website and promoting it with SEO requires skill. Ads cost money.
Contrary to what Martin Price claims, if you expect to make money selling eBooks, you better understand writing and editing and what makes a book valuable to the reader too.
You CAN Make Money with Kindle.
The people I know who make five figures or more with Kindle eBooks are writers. They write their own books and do their own marketing.
They LOVE writing and how words go together. Still, it took each of them several years to build their Kindle business. For them, Kindle success was not fast, and it was not easy, but for them, it was worth it.
In addition to being good writers who spend a large portion of their life writing, the successful eBook authors I know also spend about 25% of their income on advertising.
If You Don't Love Writing.
If you don't love writing, I think marketing eBooks will be a frustrating waste of time and money for you.
The Last Word on Kindle Sniper.
I could tell from the sales video that Kindle Sniper was junk. Any time a sales video says you can quickly and easily make a lot of money it is not trying to help you. It's only trying to make you greedy for the "pig in a poke" they are selling.
I have been a student of Kindle and self-publishing for many years. In addition to publishing my own novel, I've spent the last eighteen months building an author platform and preparing several additional novels for publication.
My experience with the industry has taught me that if you want to succeed with eBooks you must be prepared to learn, to invest and to work. Kindle Sniper doesn't mention any of this.
Another thing about Amazon you must know if you want to succeed on the platform is that Amazon uses Artificial Intelligence to sell its products. Amazon's AI is much more than a logarithm. It's a virtual salesperson that learns who is most likely to buy your book and promotes the book to them. The successful authors I know have trained Amazon's AI to sell their eBooks.
Kindle Sniper didn't mention Amazon's AI. Neglecting to mention this essential ingredient to succeeding with Kindle proves to my satisfaction that the creator of Kindle Sniper has not made significant money with Kindle.
How to Really Make Money Online.
Were you interested in Kindle Sniper because you wanted to market eBooks or were you interested in it because you wanted to make fast, easy money?
Don't Be an "Opportunity Seeker."
Making money is an honorable pursuit. However, chasing junk programs like Kindle Sniper and expecting to make a $1000 a day without work is NOT realistic.
There will always be schemes like Kindle Sniper trying to trick you because there will always be people searching for a fast, easy way to make money. Chris Farrell calls these people "Opportunity Seekers." Opportunity Seekers are doomed to fall for scams.
Be an Online Entrepreneur!
If you want to save yourself from online scams, stop searching for ways to make fast, easy money. Stop being an Opportunity Seeker. Instead, be an Online Entrepreneur.
An Online Entrepreneur knows that the key to making money online is not a hack, or secret sauce, or a loophole or a product that claims to give you a one-time blast off into the money-making stratosphere.
An Online Entrepreneur is a student of the internet and devoted to learning the skills and strategies of building an online business. They seek to learn the industry's best practices and proven business principles.
They are patient and committed. They know that learning how to make money online is a process and that building a business takes time.
Ready to Discover How Money is Really Made Online?
If you are ready to learn how money is really made online and you are prepared to do the work, I invite you to enroll in the Online Entrepreneur Certification Course.
The starter course is FREE. You'll also get one-on-one mentoring at no cost. When you finish the free training, you'll know how to build a profitable internet business on a shoestring.
To learn more about the Online Entrepreneur Certification Course, Click Here.
If you found this article helpful or have experience with Kindle Sniper, please leave a comment below.