In this post, I reveal what InboxPays is about and what you must know before you join, how much money you can realistically earn and the risks you take if you get involved.
Name: InboxPays
Website: InboxPays.com
Price: Free
Owners: A&A Marketing, Inc.
Opinion: Not Recommended
What is InboxPays About?
The InboxPays homepage promises you'll make money in several ways with bold claims like "Make lots of money on a single click," "Earn Extra Cash," and "Earn up to $50 on a single offer."
Honestly, in my opinion, these claims are horribly misleading.
Before you can join InboxPays, you must click the little box that says you agree to the "Privacy and Updated Terms." That's where they get you.
Before you join InboxPays or any other make money site read and understand the Privacy Policy and the Terms and Conditions. There's a reason they print these things in tiny letters.
Remember, the big print giveth and the small print taketh away!
After studying the InboxPays Terms and Conditions, I'm convinced InboxPays is a marketing company. Its claims that you can make money are little more than come-ons to get you to join.
I doubt you'll make money with InboxPays. If you do make money, it won't be much and it will take you months to get paid.
The truth about InboxPays is revealed in the Membership Terms.
Consider the opening line of paragraph A.9 of the InboxPays Terms and Conditions. It says, "InboxPays offers cash incentives/cash surveys to members in exchange for completing signup process for trial offers."
Clearly, their intention is to get you to sign up for trial offers.
If you look at a larger excerpt from paragraph A.9, you'll see there is more bad news.
"InboxPays offers cash incentives/cash surveys to members in exchange for completing (a) signup process for trial offers. Signing up for the offers, advertised by our partners, is necessary in order to be eligible for cash incentives. If you sign up for the corresponding offer, it will take up to 8 weeks to receive the cash funds from the advertiser." (parentheses added)
Did you see that? There is no mention of getting paid. The InboxPays Terms and Conditions instead speak of "cash incentives." What's that?
I explain what a cash incentive is below.
At this point, ponder the idea that you must sign up for "offers from advertisers." Advertisers expect to make money. That's why they advertise. They won't make money until you buy something.
Getting you to buy something is what InboxPays is REALLY about.
Here's what happens; you sign-up for a trial offer and you must enter your credit card information. When the trial ends, you are billed for the product or service and InboxPays earns a commission.
Then a miracle happens!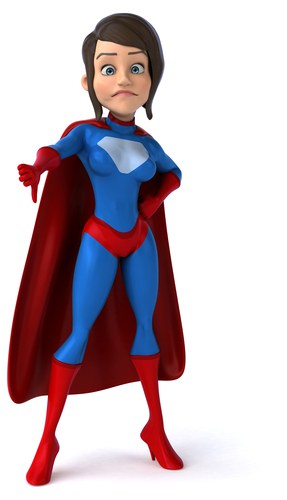 Because you bought something and InboxPays earned a commission, they give you a little bit of your money back as a "cash incentive."
You didn't really make money. You SPENT money.
InboxPays is all about hooking you into taking trial offers that convert into sales where InboxPays makes a commission.
After you have successfully completed a trial offer by buying it, and after you have jumped through the InboxPays hoops to their satisfaction, you must wait 8 weeks before your account is credited, but, as you'll see in a moment, you still are not paid!
Spending $20 to make $1 is NOT making money.
Read a little deeper into the paragraph "A.9" and you'll see that it will take as long as 8 weeks to get credited for completing the trail offer.
"If you sign up for the corresponding offer, it will take up to 8 weeks to receive the cash funds from the advertiser."
This sentence is constructed very carefully. Instead of getting "paid," it refers to "cash funds from the advertiser." I think what they are referring to is that it takes 8 weeks for InboxPays to get the "cash funds from the advertiser." You still don't get anything.
At the very bottom of paragraph "A.9" there is this:
Note: Payments will be transferred to US VERIFIED PAYPAL ACCOUNTS ONLY. It will take at least 90 days from the Requested Date, after verification.
It is my understanding, based on what I've read in paragraph A.9 of the InboxPays Membership Terms, that it will take 8 weeks for InboxPays to get paid from the advertiser after you have successfully completed a trial offer.
Then, after you request payment and InboxPays verifies that you are qualified for that trial offer and authorizes you to be paid, it will take another 3 months to have the money credited to your PayPal account!
And, this is assuming you've earned the minimum $50 payout.
But, the truth is, InboxPays does not guarantee you'll get paid.
InboxPays Does Not Guarantee You'll Be Paid.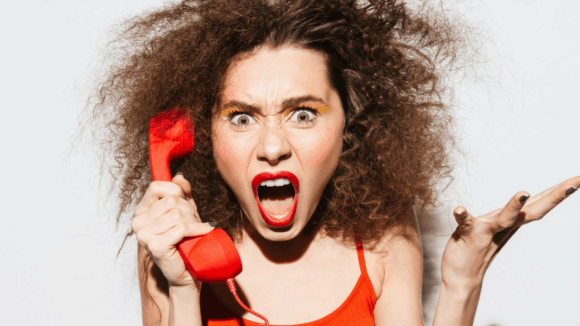 In paragraph B.10 of the InboxPays Terms you'll find this little beauty.
"NO PAYMENT GUARANTEE: Inboxpays does NOT guarantee that a member will receive credit for a completed survey and offer. . . . We reserve the right to refuse the credit to members for offers for . . . any . . . reason."
It looks to me like InboxPays is not legally bound to pay you at all.
Think about that. If InboxPays does not have to give you credit for a completed offer, do you honestly trust they will?
InboxPays Complaints.
Not surprisingly, there are a lot of complaints online about InboxPays. Most are about not getting paid. Here are a few.
"Total Scam!" (Source: danny/scambook.com)
"SCAM SCAM SCAM." (Source: tired if the scam/ reviewopedia.com)
"Please, please do not waste your time with InboxPays. You actually have to purchase some of the offers in order to get money credited to your account. SCAM." (Source: Pre /reviewopedia.com)
"When my balance reached $50.15, which they said was approved, I requested a payout. After verifying my phone number, pay pal email, etc., I was given a number to call for further verification. After being on hold for over five minutes they hung up. Since I was still on my computer I could still see my account. As soon as they hung up my account went from an approved $50.15 go $17.15. I would call this company a scam." Ann (Source:reviewopedia.com)
InboxPays BBB complaints.
An online search for complaints against InboxPays leads to a listing for A&A Marketing, Inc. with the Chicago and Northern Illinois Better Business Bureau. According to the BBB, A&A Marketing, Inc. owns InboxPays.com and several other 'so-called' survey or make-money websites.
Isn't it interesting that InboxPays is owned by a marketing company?
A&A Marketing, Inc. is not a member of the BBB, but they still get a failing grade.
The BBB has received enough complaints about InboxPays to determine a pattern.
"Since March 2015, the BBB of Houston & South Texas began receiving several complaints that exhibit the following pattern.
According to consumer disputes, it has been alleged that Inbox Pays is not providing payments for completing trial offers, reading e-mails and playing online games. . . .The company has failed to respond to disputes that have been sent by the BBB."

Good Reviews about InboxPays
On the other hand, there are several glowing reviews of InboxPays online. And, everyone that I found had an affiliate link inviting you to join InboxPays. In each case of a positive InboxPays review, the reviewer earned a commission if you joined InboxPays through their link.
To say the positive InboxPays reviews were bias would be a dramatic understatement.
The last word on InboxPays.
For the time you spend jumping through hoops to make chump change with InboxPays, you could have a legitimate online business that earns a full-time income.
A Better Option For You.
If you are searching for an honest way to make money online and you're ready to do the work, I recommend affiliate marketing. The earning potential of affiliate marketing is truly unlimited, but proper training is essential.
Affiliate marketing is not difficult. Anyone who is capable of writing an email and surfing the web has the ability to earn six figures as an affiliate marketer. It's proven to be a reliable and beginner friendly way to earn enough money to change your life forever.
As I mentioned, the key to succeeding with affiliate marketing is to get the proper training. That's why I recommend the FREE starter level of the Online Entrepreneur Certification Course. With the FREE starter course, you'll discover the basics of affiliate marketing and how to build your marketing business.
Also, if you signup for the FREE Online Entrepreneur Certification Course through any link on this website, I'll coach you one-on-one for FREE. No strings attached.
To Learn More, Click Here.
If you found this article helpful or have experience with InboxPays, please leave a comment below.