Can you really make $10,000 a week with only 20 minutes work? Tom Parker says you can with eCom Profit Sniper. He backs up his claim with a parade of testimonials. However, there is more to the story. Follow me to see the Devil in the details.
Product: eCom Profit Sniper
Website: Visit Website
Price: $37, plus several upsells
Owner: Tom Parker (Probably a Pseudonym)
Opinion: Not Recommended
What Is Ecom Profit Sniper?
The Ecom Profit Sniper sales video features a character named Tom Parker and promises you can make $500,000 a year with only 20 minutes of work a day.
Tom Parker specifically says that "regular joes" are earning $10,000 a week and that he personally made over a million dollars of "easy profits" in two years.
Like most make money online offers, this one promises easy riches but doesn't say how. To hear Tom Parker tell it, Ecom Profit Sniper is too secret to reveal.
What Is Ecom Profit Sniper Really?
Ecom Profit Sniper is a training product that promises to teach you how to make money with a Shopify store via drop shipping. Shopify is an eCommerce website builder and hosting service. It's a place where online stores live. Basic hosting on Shopify costs $29 a month, plus a small transaction fee on every sale.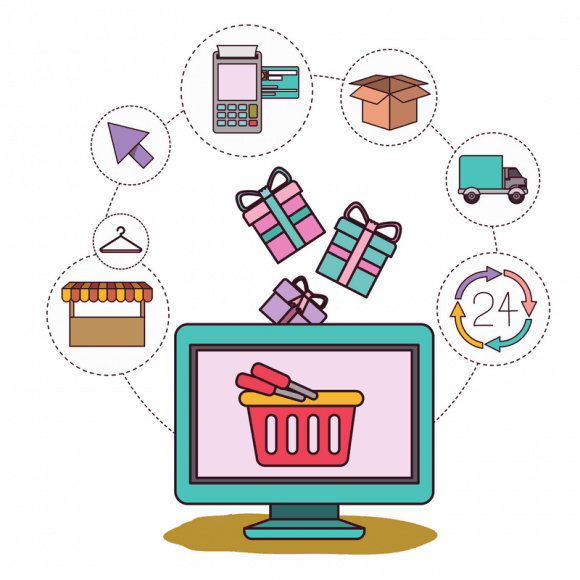 I suspect that some of the sales numbers Tom Parker kicks around in the video are based on Shopify's revenue. This is misleading because most of that revenue is coming from monthly hosting and transaction fees, not the profit of individual merchants.
More to the point, because somebody somewhere is making $10,000 a week on Shopify, doesn't mean you will.
A Deadly Sin.
Anytime a sales video implies you can make a lot of money, they are trying to make you feel greedy for what they have. It's an old marketing trick.
Greed is one of our most powerful emotions and the easiest for an advertiser to trigger. Emotions cloud our thinking. Once you feel greedy for anything, you can't make a rational decision about it.
Greed lives in the reptilian brain. When we feel greedy, the logical part of our brain shuts down and our IQ drops about 30 points. There's a good reason greed is a deadly sin. It makes us stupid.
Don't Trust Ecom Profit Sniper.
That said, making money with an eCommerce store is indeed a realistic way to make money online and Shopify is an excellent place to host a business. However, because of the outlandish promises in the sales video, I do not trust Ecom Profit Sniper.
Don't expect to make half a million dollars with only 20 minutes work a day. Also, there's a lot Tom Parker doesn't mention in the sales video. Like, where do the customers come from?
The Traffic Problem.
A Shopify store filled with products is not enough. You need customers. Getting customers is the tough part.
Ecom Profit Sniper promotes using Facebook ads to drive traffic to your eCommerce store. Facebook ads can be very effective and profitable. However, Facebook ads cost money. If you do not have any experience with paid ad campaigns expect your first few campaigns to be losers.
What's it Cost to Make $10K?
Paid ad campaigns can easily cost hundreds or even thousands of dollars. If you buy Ecom Profit Sniper and hope to make $10,000 a week, be prepared to budget a $1,000 minimum for ads.
Remember all those wild claims Tom Parker made about making money? He didn't mention how much he paid for ads in order to make the big bucks. Claiming to have made $10,000 a week without mentioning how much it cost in ads is meaningless.
It is possible to make money with a Shopify store if you drive traffic to it with paid ads. The great thing about paid traffic is you can see results almost immediately. The bad thing about paid traffic is the moment your ad stops running, the traffic stops too.
Like any business, your profit will be determined by how much it costs you to make a sale and how much you make in the transaction. It won't be as easy or as profitable as Tom Parker wants you to believe.
Is Ecom Profit Sniper a Scam?
The entry price for Ecom Profit Sniper is $37. This is just the beginning. Once you make your purchase, you'll be greeted with several upsells which include a monthly subscription.
Although Ecom Profit Sniper promises to teach you how to make money with a Shopify store, it is not being marketed that way. It's marketed to people who want to make a lot of money online but only work 20 minutes a day. If you fall for this pitch, you'll be ready to buy all the upsells Ecom Profit Sniper throws your way.
The point of the Ecom Profit Sniper is to make you so greedy, you buy everything they offer.
I would not describe Ecom Profit Sniper as a scam because the initial $37 purchase is backed by ClickBank's 60-day refund policy. You can try it and if you don't like it, Clickbank will refund your money. However, I was unable to confirm if the upsells are backed by the same policy.
The Last Word on Ecom Profit Sniper.
Ecom Profit Sniper was not designed to make you successful. It was designed to make money for the person who created it. You can tell by how wildly they hype the product. And, how they relentlessly try to make you feel greedy for it.
Genuine training programs do not make outlandish promises. They simply tell you what you will learn.
How to Really Make Money Online.
People make money online every day. Some people have gotten rich online, but they didn't do it with hyped up products like Ecom Profit Sniper.
Instead of hoping for a one-shot blast off into the money-making stratosphere, they took the time to learn new skills. They built an online business. And they nurtured that business until it made money. You can do the same thing.
The place to start is the Online Entrepreneur Certification Course. Enrollment is free.
To learn more, Click Here.
If you found this article helpful, or have experience with Ecom Profit Sniper, please leave a comment below. Thank you.