Can a complete newbie make $500 a day on autopilot with Easy Cash Code? Dr. Reginald Stinson, the founder of Easy Cash Code, says you can. However, there is something you should know. Keep reading to discover the truth about Easy Cash Code.
Product: Easy Cash Code
Website: easycashcode.com
Price: $18 plus optional upsells and monthly fees (No Refunds!)
Owner: Dr. Reginald Stinson
Opinion: Not Recommended
What is Easy Cash Code?
There is some confusion online about Easy Cash Code. You might find reviews for a product called Easy Cash Code that is pitched by Antonio. This review is NOT about that Easy Cash Code.
This review is about the Easy Cash Code created by Dr. Reginald Stinson and found at easycashcode.com.

When you visit the Easy Cash Code sales page, you are greeted with a promise that the sales video will reveal how to earn $500 a day on autopilot. I watched the entire video and it doesn't tell you how to do anything except how to buy Easy Cash Code.
A Sea of Empty Promises.
Really, all you will get from the sales video is confused promises about making money quickly and easily. In some places, we are told that we can earn $500 a day on autopilot and in other places we are told we can earn $500 a month with the "fail-proof system that spits out multiple daily commissions."
And we're told how Easy Cash Code can "potentially" solve all our money problems. However, at the bottom of the video, you will occasionally see a warning. It says, in basic CYA legalese, that "These results are not typical."
Remember how the big letters at the top of the Easy Cash Code website promised the video would show you how to earn up to $500 a day on autopilot? Well, the truth is, as always, the big print giveth and the small print taketh away.
Lame Attempts to Make You Greedy.
Throughout the sales video, we are treated to people telling how much money they made. In some places, the video just seems painful. For example, when Dr. Stinson shows off his new luxury car, and later, when he shows off a mansion he rented for the weekend.
Both the car and the mansion appear to be clumsy attempts to make us greedy to join Easy Cash Code.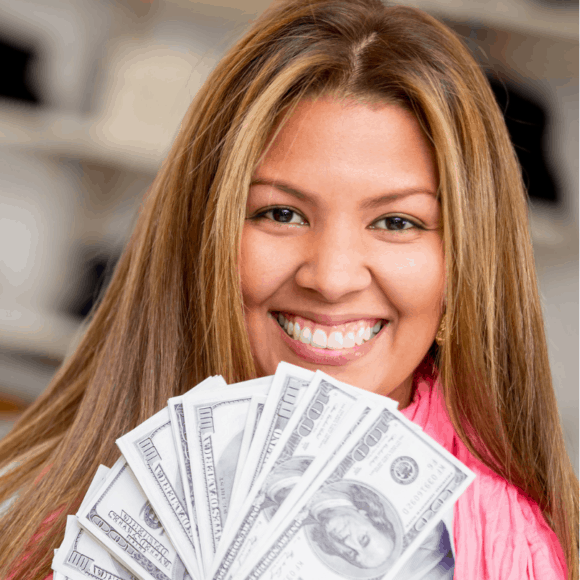 When a sales video focuses on creating greed in the viewer, it's a dead giveaway the product has no value. If a product had value, the video would focus on that.
Nothing in the video specifically describes Easy Cash Code. In the end, we are briefly told it is a coupon blueprint and something about building websites and flipping domains.
Who wants to pay money to learn how to use coupons? And, building websites and flipping domains are not newbie friendly strategies and cannot be done on autopilot.
Is Easy Cash Code a Scam?
Maybe. Because all Easy Cash Code sales are made to members and because you have to buy a product before you can sell that product, it resembles a pyramid scheme according to the Federal Trade Commission.
In my experience, a legitimate make money online offer does not promise you'll make a specific amount of money. And, a legitimate offer never claims that it's easy or automatic.
Legitimate make money online products do not flash luxury cars or mansions.
At best, Easy Cash Code is terribly misleading. Contrary to everything mentioned in the sales video, you will not be earning $500 a day anytime soon with Easy Cash Code. It will cost you more than $18 to get to that level of income, plus a lot of hard work.
No Risk?
A couple of times in the Easy Cash Code sales video we are reminded that there is "no risk" to trying Easy Cash Code. The narrator specifically says there is "no risk."
This isn't true. At a minimum, you are risking $18 if you join at the entry level. There are no refunds. If you give Easy Cash Code your money, you will not get it back.
Doctor What?
We are never told what kind of doctor Stinson is. Throughout the sales video, the title appears to be used randomly.
The narrator calls him Doctor with great enthusiasm, probably because he was paid to call him Doctor. Stinson never explains his title and never refers to it.
If we are to believe Stinson is a real doctor of anything more than a mail-order degree, we should be told what he earned his doctorate in, where he earned it and why it matters.
The title of Doctor strikes me as nothing more than a cheap marketing ploy. Stinson is trying to build credibility where there is none.
What is Easy Cash Code, Really?
In the Easy Cash Code FAQ, Easy Cash Code is described as a system you can use to generate income and as an educational hub where you can learn internet marketing and e-commerce.
More specifically, when you buy Easy Cash Code for $18, you pay the person who referred you directly. They make the full $18 commission. You probably won't know who this person is. It's just the affiliate whose landing page you landed on and whose link you purchased through.
Buying Easy Cash Code gives you license to sell it so you make $18 when someone lands on your landing page and buys through your link. If you buy the upsells, you can then promote those products too and earn additional commissions.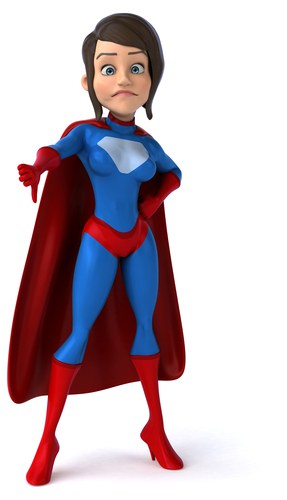 More than $18.
It is going to cost you more than $18 to make this work. For example, the upgrade to the mobile app which will cost you $20 a month. Before you can collect residual income you will have to pay a monthly $9.95 for a Master Reseller License. And, that is just the beginning.
In addition to the upsells and monthly fees, you will need to have a web hosting account, and an autoresponder service. And you may also pay monthly advertising costs to drive traffic to your landing page.
Not Newbie Friendly.
Because of the misleading sales pitch and because the true cost of implementing Easy Cash Code, a newbie will have a very tough time making money.
Remember the legalese beneath the sales video that said, "These results aren't typical?" That raises the question, what are typical results? Probably not much.
My guess is most people who join Easy Cash Code spend their $18, maybe more and never make a dime.
The Last Word on Easy Cash Code.
The misleading claims made by Easy Cash Code are troubling. When you buy into Easy Cash Code, you are essentially becoming a partner with them. Why would you want to partner with someone who misleads you?
Also, because it has no retails sales and because it requires members to purchase a product before they can earn commissions Easy Cash Code may be a pyramid scheme as defined by the FTC.
There is nothing automatic about Easy Cash Code and you will not magically start making $500 a day if you become a member.
I'm convinced you will only be disappointed if you purchase Easy Cash Code.
The internet is awash with thousands of products like Easy Cash Code that promise fast, easy riches. And every one of them is a waste of your time, energy, and money.
A Better Idea.
People make money online every day, but they don't do it with schemes like Easy Cash Code. They do it with skill and they do it with a business they build over time.
The trick is to find an honest place where you can learn the skills you need to make money online the right way. When you try to find a legitimate way to make money on the internet, you are faced with a ton of lies.
The truth is, making money online is a lot like making money any other way. It takes skill and work. Thankfully, the internet allows you to leverage your efforts, so you can make more money more quickly.
However, this does not mean you can get rich overnight. It means with the proper training and support, you can be financially independent sooner rather than later.
Anyone who can write an email and search online has the capacity for building a profitable internet business, IF they are correctly trained and supported. That's why we recommend the FREE Starter Level of the Online Entrepreneur Certification Course.
This FREE Program shows you the fundamentals of digital marketing and introduces you to a fantastic community of affiliate marketers who are eager to help you.
When you sign up for the FREE Starter Course through this website, I'll mentor you one on one at no cost.
To Get Started, Go Here.
If you found this article helpful or have experience with Easy Cash Code , please leave a comment below.