Can you really make 7 figures a month with the strategies you learn in Digital Cash Academy? Maybe. The foundation of Digital Cash Academy is a clever and inexpensive method for testing a product before you invest time or money promoting it.
Name: Digital Cash Academy
Website: digitalcashacademy.com
Owner: JR Fisher
Price: Free webinar, then $997 (Payment Plan Available)
Opinion: Legit
What is Digital Cash Academy?
Created by JR Fisher, Digital Cash Academy teaches how to quickly launch an eCommerce business with low-cost, quick scaling sales funnels.
The foundation of Digital Cash Academy is a clever, inexpensive method for testing a product before you invest time or money promoting it. This strategy saves you much of the frustration and expense associated with paid advertising.
If you don't know what you're doing, running paid ad campaigns can get expensive quickly and produce little to no profit. Digital Cash Academy shows how to avoid the loss of failed campaigns by first testing a product to see if people want to buy it. Once a product is proven to be profitable with a short, inexpensive campaign, it is promoted with a full ad campaign to generate revenue.
Fisher candidly states that he usually must test 10 to 15 products before he finds one that has the potential to earn a substantial income. Each test costs about $10 in ad spend. By focusing on promoting only products with potential, you can be more profitable sooner.
Following the strategy taught in Digital Cash Academy, once you find a product that people want to buy, you then rapidly scale up the promotion of that product, confident you will be profitable.
The importance of first testing the demand and profitability of a product cannot be overstated. Ad costs are climbing as competition increases for ad space. By first testing the demand for a product with an inexpensive trial ad campaign, as taught in the Digital Cash Academy, you will know that every dollar you spend on ads will be profitable.
Each successful ad campaign becomes a revenue stream. Fisher recommends that you create 10 to 15 campaigns a year to produce multiple income streams and financial security. Each year add 10 to 15 more campaigns to continually boost your income.
Who is JR Fisher?
JR Fisher is a veteran digital marketer, public speaker, and the president of Survival Cave Food. Fisher has been successful in eCommerce since 2010. You can read more about Fisher on Facebook and LinkedIn.
The Digital Cash Academy Difference.
The brilliance behind Digital Cash Academy is its focus on what works so you get results quickly.
In most endeavors, only about 20% of our efforts produce results. But often, the other 80% is what consumes our days, leading to dismal marketing results. Digital Cash Academy shows you how to quickly generate profits with methods he and his students have used for years and do it with much less work.
Unlike traditional affiliate programs, Digital Cash Academy teaches a hybrid eCommerce store/drop-ship strategy. Using the proprietary Digital Cash Academy software, you'll find products few marketers are promoting. Plus, like traditional affiliate programs, you never have to handle or ship product. You get the best of both worlds and just focus on promotion.
The Digital Cash Academy Training.
Mr. Fisher states that he has generated 7-figure months with the strategies taught in Digital Cash Academy. It's rare that a marketer of his status and reputation shares what he knows. I have no doubt that for those who are ready and willing to do the necessary work, the strategies taught in Digital Cash Academy will create phenomenal results.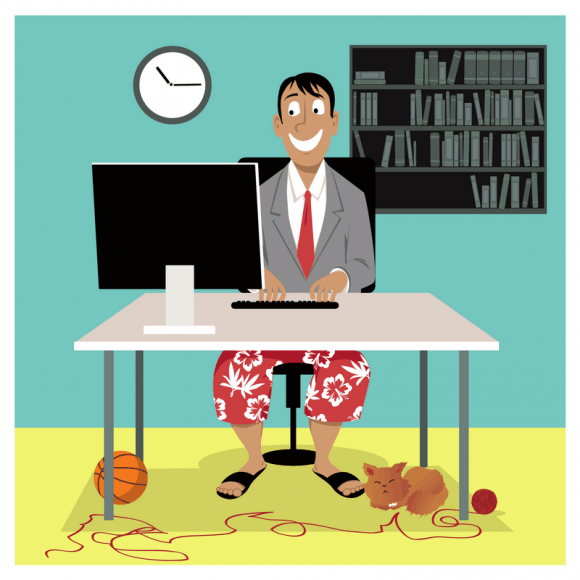 Most of the training is taught with crystal clear, professionally produced, step-by-step videos. Mr. Fisher is an excellent teacher who takes the time to show you precisely how he implements his strategies.
You'll also have behind the scenes access to many of Fisher's campaigns to see what works and why.
Eight weeks of group coaching sessions with Mr. Fisher are included in the training. These weekly sessions are where you get your questions answered and get updated on tweaks and methods that are currently successful.
You also get Mr. Fisher's system for managing and scaling your business. This system, combined with Fisher's sincere desire to help you succeed, takes all the guesswork out of the equation. Because you will always know the next step to take, you'll never feel lost or hesitate to implement the strategy.
As a student of Mr. Fisher, you'll also have 24/7 support and encouragement.
30-Day Guarantee.
The Digital Cash Academy comes with a 30-Day Guarantee which is backed by a third party.
Who is Digital Cash Academy For?
If you're familiar with affiliate marketing and are not intimidated by paid ads, and are ready to do the work, and you have $1,500 to put into your online business, Digital Cash Academy may be for you.
You'll need $1,500 to cover the cost of Digital Cash Academy and the initial cost of paid ads. I'm estimating that with an ad budget of $500 you'll be profitable, but every campaign is different, and your results may vary.
I do not recommend Digital Cash Academy for newbies. Most newbies will not do the work necessary to succeed or stick with a program long enough to see results. It would be foolish to spend $1,500 if you're not going to put in the effort.
If you are an intermediate level marketer and not seeing the income you'd like, Digital Cash Academy may be what you need to boost your revenue.
The Last Word on Digital Cash Academy.
Digital Cash Academy is a solid program taught by a respected and highly successful marketer. Be aware that Mr. Fisher is an aggressive email marketer. Once he has your email address you'll hear from him often. If you purchase Digital Cash Academy and do the work, I'm confident you will see results.
A Better Option for YOU…
However, if the price tag is too much or if you're new to eCommerce, I recommend you start with the Online Entrepreneur Certification Course. The first 10 lessons are free. To learn more, Click Here.
If you found this article helpful, or have experience with the Digital Cash Academy please leave a comment below. Thank you.