Can Social Monkee backlinks help your site get ranked higher in the search engines? Social Monkee wants you to think that their service will magically boost your websites rank, but there's a lot they aren't telling you.
Product: Automated Backlink Service
Website:  socialmonkee.com
Price: $7 one time fee, plus multiple upsells and promotions.
Owner: Colin S Klinkert
Opinion: Not Recommended.
A Social Monkee Review.
The Social Monkee sales video sure has a lot of hype about quickly boosting your search engine results with unique backlinks to your pages every month.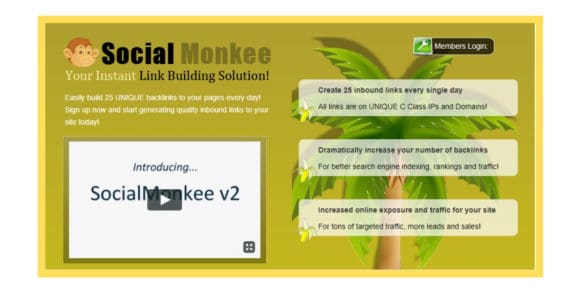 The company claims that their unprecedented system is the proven link building solution to ranking higher on search engines and receiving more traffic.
According to the spokesperson in the video, if you would like your website to rank higher in the search engines, you need to build backlinks to your pages every day. You don't.
Do It Every Day? NOT!
Social Monkee tries to impress upon you that link building should be a continuous process and not just a one-time occurrence.
They go on to say, that if you are tired of spending many hours building backlinks to your site with few results, Social Monkee strongly believes their program may be the missing piece to your puzzle.
The video's spokesperson goes on to say that the system is the quickest way to skyrocket your search engine rankings.
After watching the sales video and reading information on the website, many unassuming people are eager to get started with this system so that they can exponentially grow their business with backlinks.
Cheap Ain't Always a Good Thing.
The sales video repeatedly reinforce that the product is almost free, so nothing should hold people back from joining. To get started today, all you have to do is pay a one-time, small investment of $7.
Sure sounds exciting to be able to generate more traffic to your business by simply buying a $7 product. As a general rule, when a company's sales page sounds too good to be true, I'm extremely wary about trusting their system. Social Monkee is a case in point.
Once you sign up for $7, you'll then be given 25 unique backlinks for your pages every day. I know what you're thinking: That's up to 750 new backlinks every month! The backlinks are meaningless and potentially dangerous.
Meaningless Links.
But the problem with this product doesn't lie in the quantity of backlinks but it's in the quality.
Regardless of how many backlinks the company gives you, they will not do anything to build your website.
The type of link-building strategy Social Monkee is advertising is no longer effective.
The reason why the outdated model of link-building is no longer effective is because it focuses entirely on the number of backlinks versus the quality, and search engines like Google are cracking down on websites with low-quality backlinks.
Outdated.
In the long run, using this system's backlinks to build your pages will only hurt your website because the outdated strategy is a clear violation of Google's Terms of Service.
When Google made the "Penguin" update some time ago, websites could no longer use software to automate backlinks.
Knowing these strict Google guidelines, I hope you would agree that using this system is not a risk worth taking.
The moment Google realizes you used an automated program like Social Monkee to build links to your website, they will remove your site from their index.
Automation is Not the Answer.
If I had to guess why Google has banned the use of automated software like Social Monkee to build backlinks, it will probably be because the product uses random social bookmarking sites to create the backlinks.
Upsells, More of the Same.
The possibility of being removed from Google's index is a good reason to not invest in this product, but there's more you should know. The company tries to upsell you more costly versions of the product so that you can get "even higher rankings."
I'm here to tell you that the only difference between the silver version and the more costly elite and premium versions is the quantity of backlinks that you will receive.
Just remember that the more spammy backlinks that your website contains, the greater possibility Google will de-index your site.
Not Recommended.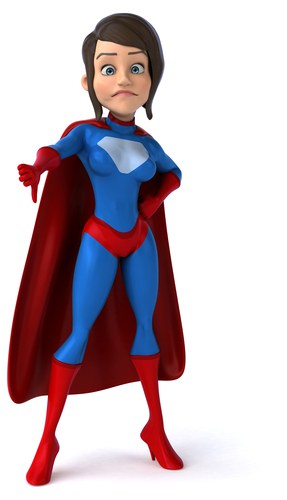 There are many reasons why I do not recommend Social Monkee, but my main problem with the product is that your website will drop in rank on the search engines if you use their service.
Social Monkee is a complete waste of money since it could potentially harm the rankings of a website.
No Date on the Testimonials.
There's a reason you won't find a date on any of the testimonials on the Social Monkee website. The testimonials are from more than six years ago.
Social Monkee is a Dangerous Relic.
Social Monkee is a relic of the early days of internet marketing, before the search engines became so darn smart. Back then, the search engines did use backlinks as a means of determining the rank of a website. But then people gamed the system and junk websites outrank quality websites.
It is essential to understand that the purpose of the search engines is to find the best results for someone's search. The abundance of junk backlinks forced Google, Bing and Yahoo to evolved.
In the infamous Google Panda update, Google de-indexed websites with junk backlinks. It was devastating.
The change wiped out thousands of internet businesses overnight. The lesson learned in that bloodbath was it was far better to cooperate with the search engines than to try and trick them.
A Failure of Integrity.
The fact that Mr. Klinkert, the owner of Social Monkee, promotes a service that will harm your website beyond repair is a disturbing insight into his lack of integrity.
The Truth About Backlinks.
Search engines look for natural backlinks. Natural backlinks are backlinks where someone bookmarks content on your website because it helped them. Or, another website links back to your site because you offer valuable information.
The lesson here is to forget about backlinks. Instead, focus on creating content that visitors will find helpful. There's a bigger lesson in this too. That is, instead of focusing on the money you hope to earn with your website, focus on helping people. The money will come.
Social Monkee Preys on Newbies.
Social Monkee is a classic example of what can go wrong when someone tries to learn internet marketing on their own.
A newbie doesn't know that Social Monkee is worse than worthless. They'll build a website and buy the backlinks and then grow frustrated that their site is lost in Google's backwater, 12,000 miles from page one.
Worse of all, they quit, never realizing that it wasn't them.
The internet is awash with worthless make money online products and services. The sales letters and videos often sound amazing, but only waste your time and money.
Discover How to Make Money Online the Right Way.
Because of all the scams, schemes and unethical claims, I make myself available for free to coach and mentor anyone who wants to discover how to make money online the right way.
Sign up for the FREE starter level of the Online Entrepreneur Certification Course and you'll have direct contact with me via email.
The FREE starter level of the Online Entrepreneur Certification Course also gives you a solid foundation in affiliate marketing, one of the most reliable ways to make money online. You don't need a credit card and nobody will ask you for money.
To Learn More, Go Here.
If you found this article helpful or have experience with Social Monkee, please leave a comment below.