Can you really build a passive business in 7 days with MyEcom Club? Maybe, but it will cost you. Follow me to see what they aren't telling you.
Product: MyEcom Club
Website:  myecomclub.com
Price: Free, $37 upsell and $1,997 upsell
Owner: Rocky Lin
Opinion: Not Recommended.
MyEcom Club Review.
Created by a guy named Rocky Lin, MyEcom Club claims to be an incredible education platform that provides you with the necessary training to build a profitable e-commerce business. Apparently, with his amazing product, you'll be able to make as much money as you would like, even if you do not know anything about starting an online business before you join.
3 Things.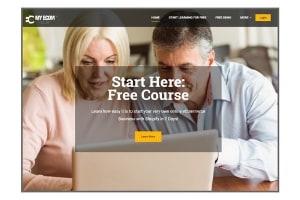 According to the short sales video on the company's website, you only need three things: a storefront, a product, and a customer.
Guess what? MyEcom Club claims to help you get all three, plus one-on-one coaching, advertising, and a community of other entrepreneurs just like you.
Once you have those important things, all you'll have to do is scale. When you use the program's exclusive trainings and services, the sales video leads you to think that you'll definitely be able to create a profitable e-commerce business in no time. NOT!
Can you really earn a generous income with MyEcom Club? Of course, Rocky Lin thinks you can, but I'm here to share with you the truth.
An Expensive Start.
It costs so much upfront you are unlikely to earn any money with this program. More on that in a moment.
There are less expensive ways to learn eCommerce. Trust me. If you aren't yet convinced, let's explore how this product works, shall we?
Six Free Training Videos.
Inside the member area, you'll find six free training videos that teach the process of creating an e-commerce business with drop shipping.
The eCommerce Business Model.
This type of business might seem appealing because you don't need to stock inventory or ship products. The Shopify store integrates with AliExpress, so after someone buys a product, the AliExpress supplier will ship the product directly to the customer. In simple terms: the customers pays you, you pay the AliExpress supplier, and the AliExpress supplier ships the products to your customers.
Although the drop shipping business model is legitimate, it doesn't mean MyEcom Club is legitimate too.
Because the training in the program is only an introduction to making money with an e-commerce business, I would be extremely surprised if anyone were able to create a profitable online business with the basic information provided.
To build a successful e-commerce business, you need more in-depth training and support.
Beware the Strategy Session.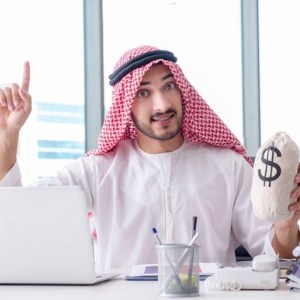 Interesting enough, the people behind the product understand that the free material alone will not ensure that your online business is profitable.
That's why once you complete the first six training videos, you face a final video called the "Strategy Session."
The Trap is Set.
During the Strategy Session video, the spokespeople try to convince you to upgrade to a "done for you" version of the program.
For only $1,997, you'll be given two completely built e-commerce stores.
If you have never made money online before, buying two done-for-you eCommerce stores will not help you.
The Gotcha.
While $1,997 is an outrageous amount of money for an e-commerce store, that is just the beginning.
There are complaints online stating MyEcom Club will ultimately try to get as much as $40,000 out of you (Source). That's the ultimate danger you face when you begin to follow the MyEcom Club sales pitch.
MyEcom Club buries the hook in free stuff and excitement, but you can bet there's a hook in there. Don't take the bait.
That's a Lot of Money!
$1,997 is a lot of money.
A newbie doesn't have the experience or the knowledge to understand they are getting ripped off by MyEcom Club.
Incidentally, $1,997 will buy everything you need for an affiliate marketing business for 5 YEARS with a legitimate training program!
Rocky has a History.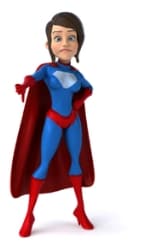 While the limited training and annoying upsells makes me raise an eyebrow, perhaps the most troubling suspicion lies in the fact that Rocky Lin has been associated with scam products before.
While researching Rocky Lin, I discovered that he was the creator of My Secret Sites, which is an extremely misleading product that I don't recommend.
Since he has a reputation as a scammer, I would suggest leaving MyEcom Club alone.
MyEcom Club Complaints.
There is an abundance of MyEcom Club complaints online. Read some of the complaints here.
Complaints about MyEcom Club include upsells costing $15,000, $30,000 and $40,000! Apparently, once they have you, they are going to squeeze every nickel they can out of you.
There are also complaints that MyEcom Club sells the personal information and credit card numbers of their members.
Not Recommended.
Let me be completely clear. I absolutely would not recommend MyEcom Club to my readers.
After reading the information that I have shared with you, wouldn't you agree that much of the sales material is misleading and the training is just too expensive?
Don't be fooled by the company's advertising that claims you can start learning for free. You might start with free material, but pretty soon, you'll be forced to purchase one of their expensive programs if you want even a chance at creating a profitable business.
I doubt you'll ever make money with their program no matter how much money you give them.
Ask Yourself.
Before joining this misleading program, ask yourself: Why would you enroll in a system with gaps in its "free" material, only to find out later that you have to buy over-priced training for the online business to work properly?
Shopify Has Free Training too.
If you are interested in drop shipping, start with the Shopify free training. However, if you have never made money online before, I think you'll find affiliate marketing a better choice.
Affiliate marketing is far less expensive to start and maintain. It does take time and effort, but it doesn't cost much if you do it right.
Affiliate Marketing is Better for Newbies.
Drop Shipping requires substantial startup capital and work. Plus, with drop shipping the business owner is responsible for every step of the sales process. If an order gets screwed up, you have to deal with it.
Affiliate marketing is much easier, and faster to set up, and it costs very little to get started.  It only costs about $50 a month to get everything you need to build a profitable affiliate marketing business.
As an affiliate marketer, you are paid to match a customer to a product. You're not responsible for product fulfillment or customer support. If an order gets screwed up, the company takes care of it, not you.
There is no limit to the products you can promote as an affiliate marketer, or the number of income streams you can create.
How to Learn Affiliate Marketing.
Trying to find a legitimate place to learn affiliate marketing can be a challenge.
As you may have discovered already, anything online that has to do with money is often a scam. MyEcom is a case in point.
The only place I recommend for learning affiliate marketing is the Online Entrepreneur Certification Course. The starter level is FREE and I'm available to mentor you for FREE too. There's no risk, no strings, no gotchas.
If you want to make money online, my friends and I will show you how to do it the right way. Sign up for the FREE starter level of the Online Entrepreneur Certification Course.
To Learn More, Go Here.
If you found this article helpful or have experience with MyEcom, please leave a comment below.