Wealth Generators claim they can change your financial landscape for the rest of your life. I have no doubt their philosophy will change your financial landscape for the rest of your life, just not the way you expect. There is a lot they don't tell you. Keep reading to see the Devil in the details.
Product Name: Wealth Generators
Product Website: wealthgenerators.com
Product Cost: $99.99 one-time fee, $129+ a month
Product Owners: Ryan Smith, Chad Miller, Annette Raynor, Mario Romano
Opinion: Not Recommended
Is Wealth Generators a Scam?
At best, Wealth Generators is an MLM that sells financial advice. As an MLM, it thrives on recruiting people into the organization and requires them to pay expensive monthly membership fees. I suspect the true nature of Wealth Generators is more sinister.
The Wealth Generators website implies they can make you wealthy, but probably the only people getting wealthy are the people at the top.
Is Wealth Generators a Pyramid Scheme?
. . . a pyramid scheme forces its members to pay money for the right to sell a product. (FTC)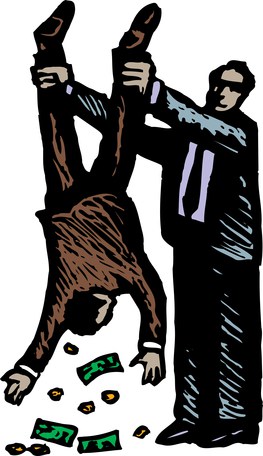 Only a legal team from the FTC can determine conclusively if Wealth Generators is a pyramid scheme. The real question is not whether Wealth Generators is a pyramid scheme. The real question is, is Wealth Generators right for you?
When you visit the Wealth Generators website, you will notice that the only thing that is clear about it is the implied message they will help you become wealthy. As you venture deeper into the website, it gets confusing. Scammers use confusion like a surgeon with a knife. Never invest your time or your money in something you don't understand.
Based on information from the Federal Trade Commission's website, I suspect Wealth Generators is a pyramid scheme for these reasons;
Wealth Generators recruits must buy the right to sell products and services. While this detail is clouded in guarded language, it is clear a recruit must maintain a specific level of monthly purchases to earn commissions.
Some of the financial advice and services promoted by Wealth Generators contradict core investment principles and common sense. Wealth Generators promotes Forex trading. Most people lose money when they attempt FOREX.
The Wealth Generators website implies professional financial services, but their description on the BBB states they are only a publisher of financial advice.
A Closer Look at Wealth Generators
Before you can make money with the Wealth Generators compensation plan, you must maintain a specific volume of sales, including personal volume, or PV, which means you must buy the products and services before you can earn commissions from selling them.
Wealth Generators' products and services are expensive, and the compensation plan is confusing. It will probably be very challenging to find people who would buy it.
One of the methods Wealth Generators promotes for creating wealth is FOREX trading. This is madness. In the Wall Street Journal, Joshua Brown, vice president of investments at Fusion Analytics Investment Partners LLC, an asset-management firm in New York, had this to say about FOREX trading:
"I think individuals should allocate zero dollars to currency [FOREX] trading. To go to an online brokerage and think you're doing anything more than gambling is foolish." (WSJ)
On their website, Wealth Generators presents themselves as professional financial advisors with some privileged insight into the markets. However, on their Better Business Bureau entry, they describe themselves as simply a publisher of information.
This company offers Financial Education and Trading Strategies – we are classified as a publisher of information …, Additionally, our clients may refer others, and they are compensated for bringing others to our program. (BBB)
The Last Word on Wealth Generators.
Wealth Generators is a very expensive way to try to build wealth. Paying $129 or more a month to learn how to live on a budget is like burning down the house to pay the mortgage.
If you are interested in creating wealth, read books on budgeting, personal financial management and value investing. Investing comes after you have learned to live on a budget and after you have saved enough money to see you through emergencies. See my article How to Invest.
Creating wealth begins with managing your money, living on a budget, and only investing money you won't need.
Paying monthly fees to be a member of Wealth Generators and chasing after your friends to sell them memberships will not make you wealthy. It will make you broke and lonely.
FOREX trading as promoted by Wealth Generators will destroy your finances. Read this Wall Street Journal article to learn the real story on FOREX.
The Best Investment.
The best investment you can make is to invest in yourself. That's as close to a sure thing as you will ever find.
Another good investment is to create your own business. An online business is affordable and, with the immense leveraging power of the internet, it can pay phenomenal returns. However, it does require patience, commitment, and proper training. If you build an online business around something you enjoy, it's fun, AND it makes money.
If you would like to learn more about creating an online business the right way, I recommend you enroll in the Online Entrepreneur Certification Course. The first 10 lessons are free. Click here to learn more.
If you found this article helpful or have experience with Wealth Generators, please leave a comment below.