Michael Crawford, the millionaire you meet on the Quantum Code website, promises he will make you $10,000 a day starting immediately with no work and nothing to lose. His secret is his high-frequency trading software The Quantum Code No Uncertainty. But is The Quantum Code a Scam? Here's what I discovered.
Product Name: The Quantum Code
Product Website: the-quantumcode.com
Product Cost: $250 plus unlimited losses
Product Owner: Cannot be determined
Opinion: Not Recommended
Is the Quantum Scam?
When you visit the Quantum Code website, a video begins playing which shows a robust middle-aged man walking toward a private jet. A stewardess greets him at the plane.
The man introduces himself as Michael Crawford, Wall Street Wizard, and Millionaire Trader. He promises to turn you into a millionaire overnight thanks to a highly-sophisticated software he developed.
Mr. Crawford claims his software is 100% guaranteed to make you profits every day, forever! And, you can have his software for free, no investment required.
Mr. Crawford claims he can make you $100,000 in the next few weeks.
He claims his secret software is faster than anything else, that it's 100% automated and only makes winning trades. There is no uncertainty with The Quantum Code App.
Throughout the video, we watch as Mr. Crawford shows off the trappings of wealth and luxury. He flies in his private jet to the Quantum Code Inc. Headquarters. At the headquarters, he introduces the viewer to the computer geeks. He also speaks, via laptop, with people he has turned into millionaires.
As the sales video draws to a close, Mr. Crawford tells you to quickly claim your free copy of The Quantum Code because he is only accepting 20 people as beta testers for the latest version.
Michael Crawford is NOT real!
To be clear, Michael Crawford is a character portrayed by a professional actor. The same script is used by another scam, The Orion Code.
What is The Quantum Code?

There is nothing special about the Quantum Code software. Michael Crawford and his team of geeks did not invent it. That's just a story.
When you join The Quantum Code membership area, three things will happen. 1. You will be required to give them your phone number. 2. And open a trading account with a specific broker. 3. You will be assigned an advisor.
Your adviser is NOT your friend. The adviser is a professional telemarketer who will try to trick you into depositing a lot of money into your trading account.
Also, the broker associated with The Quantum Code is not a legitimate broker. The US Securities Exchange Commission would call The Quantum Code broker an unregistered broker. The truth is, The Quantum Code broker is NOT a broker at all. The Quantum Code "broker" is just a stranger in a foreign country trying to talk you into giving them your money.
Everything about the Quantum Code sales video is designed to get you to open a trading account with an unregistered broker. When the Michael Crawford character says, you must activate your account; he means you must deposit YOUR money into the account.
Usually, the minimum deposit is $250, but your "adviser" will pressure you to deposit much more.
The Quantum Code Scam.
Here's how The Quantum Code Scam works. If you join and open an account, you must deposit real money into the account to "activate" it and begin trading.
The so-called broker will let you win the first time. You'll probably make $10,000 in the first 24 hours since that is what the Michael Crawford character promised.
The money you made with The Quantum Code software is NOT REAL! It's just a digital figure your so-called adviser typed into the software.
You cannot take this money out, and you cannot spend it. With The Quantum Code, real money only flows one way. Your money goes into the broker's account, and it never comes out.
Winning $10,000 of digital fake money is the setup. It gets worse, much worse.
Your adviser will tell you that the more money you put into your account, the more money you can make and the faster you will make it.
Believing you will soon be a millionaire, you take every dollar out of savings, borrow as much as you can against your credit cards, get a title loan on the beater, talk your mother out of her retirement money and give it all to The Quantum Code broker.
You roll the dice. But, it's a rigged game. The Quantum Code is not real. The broker is not real. The adviser is not real. After you give them your money, you check your trading account.
You are LOCKED OUT!
You cannot get into your account. You cannot reach your "adviser."
Your money is gone forever, and all you have to show for it is humiliation and soul-crushing debt.
That is The Quantum Code Scam.
My Recommendation.
The secret to making a lot of money online is not a secret. It's called sustained effort, otherwise known as work. If you're willing to do the work, you can build an online business that will reward you for many, many years and dramatically improve the finances of your family for generations. However, you won't do it with nonsense programs like The Quantum Code.
If you are searching for a legitimate way to make money online and are ready to do the work, I recommend the Online Entrepreneur Certification Course. The Online Entrepreneur Certification Course will show you how to build a profitable internet business on a shoestring. You can get started for free.
To learn more about the Online Entrepreneur Certification Course and how to enroll for free, Click Here.
I'm here for you,
.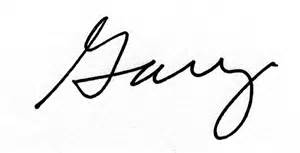 If you found this article helpful, please leave a comment below. Thank you.
Searching for a way to make money online?
We Recommend the Online Entrepreneur Certification Course - Enroll FREE!
Thank you. A confirmation email has been sent to your inbox.
Something went wrong.