Earn Easy Commissions promises you can earn $100,000 in 12 months on autopilot with their system without spending a single red penny. Chuck, the creator of Earn Easy Commissions, claims his system is the future of internet marketing and it does all the work for you. However, our investigation reveals a different story. Follow me to see the Devil in the details.
Product Name: Earn Easy Commissions
Website: Earneasycommissions.com
Owner: Chuck Nguyen
Price: Free, plus upsells to $1000 (No Refunds!)
Opinion: Not Recommended
Is Earn Easy Commissions a Scam?
Earn Easy Commissions presents itself as the future of online marketing and the new way of making money.

Earn Easy Commissions claims to be a revolutionary, completely automated, "done-for-you" system that will quickly enable you to earn $100K without risking a single penny. Chuck, the narrator on the Earn Easy Commissions sales video, assures us that his magical system is completely free to use. It won't cost a dime.
Chuck also says a total beginner can earn $100K within 12 months because his system does all the work. He even says his vision for the program is that everyone who tries it will make $100K in the next 12 months.
According to Chuck, he earns over $400,000 a year with the Earn Easy Commissions program and if you join him, you'll piggyback on his proven system.
Let's see, Chuck promises you can make $100,000 on autopilot for free. What could go wrong?
The truth is, all of Chuck's promises are nothing but marketing. The odds of making money with Earn Easy Commissions are slim, very slim.
What is Earn Easy Commissions Really?
Earn Easy Commissions appears to be constantly changing, which suggest it's not as profitable as Chuck would like it to be, at least not to Chuck.
At the moment of this writing, its structure resembles an MLM at best and a pyramid scheme at worse.
In my opinion, Earn Easy Commissions is a sloppy MLM with pyramid scheme tendencies. The problem with pyramid schemes is when people stop joining, the system collapses and the only members who make money are the few at the top. Everyone else loses.
You can bet, you're not at the top.
No Retail Products.
Earn Easy Commissions does NOT have a retail product or service. Earn Easy Commissions members can only earn a commission by promoting Earn Easy Commissions.
Is Earn Easy Commissions a Pyramid Scheme?
A litmus test the Federal Trade Commission uses to determine if an organization is a pyramid scheme is if MOST of its revenue is generated through retails sales to non-members. You can read the FTC's report of pyramid schemes here.
Because Earn Easy Commissions generates ALL of its revenue through sells to members, it may be a pyramid scheme.
The organizational structure Earn Easy Commissions has is extremely lucrative to the person at the top. That would be Chuck. His products are digital. There is no inventory cost. The money flowing up through the organization to him is pure profit.
Earn Easy Commissions Compensation Plan.
Although the Earn Easy Commissions sales video promises you can make $100k without spending one red cent, that is highly doubtful. Because of the way the organization is structured, although you might join for free, once you do, you will be strongly "encouraged" to upgrade to a paid level.
At the time of this writing, there were 4 levels to the Earn Easy Commissions Compensation Plan. Free, Pro (Cost $100), Elite (Cost $500), and VIP (Cost $1000).
The Free membership level is really just a way to get you into the program. Once you drink the Kool-Aid and join, you'll be treated to attempts to sell you higher membership levels. Clearly, the goal is to get you to spend $1000 and buy in at the VIP level.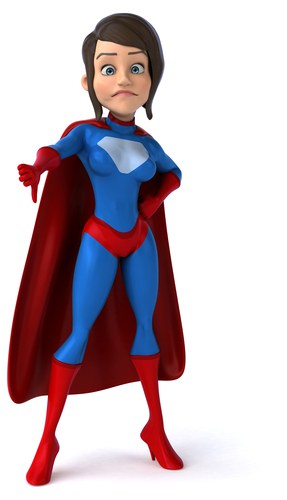 No Refunds!
Read the Earn Easy Commissions Refund Policy and you'll discover there are NO REFUNDS! Every dime you give Chuck is gone forever. You can read Chuck's no refund policy here.
What Do You Get When You Join?
When you join Earn Easy Commissions, you get some half-baked video training about the system and how to promote it. And, not surprisingly, you're told why you should spend $1000 to upgrade to VIP.
Here's the real reason why you should join at the $1000 VIP level, Chuck makes more money when you upgrade, that's why.
You also get some feel-good fluff video training about how to have a success mindset. However, you'll get better success training for free on Youtube. There isn't much about the nuts and bolts of internet marketing in Earn Easy Commissions.
Ultimately, all you're getting when you join Earn Easy Commissions is the license to sell Earn Easy Commissions.
In my opinion, if you join Earn Easy Commissions at the free level, you're wasting your time. If you pay anything for it, you're wasting your money AND your time. $1000 is a lot to pay for nothing.
How Earn Easy Commissions Works.
The key to success with Earn Easy Commissions is to convince people that they really can earn $100,000 on autopilot with a done-for-you system. In other words, you must sell them the dream, the illusion that all their money problems will soon be over if they just join Earn Easy Commissions.
That's NOT true of course, but it's a nice story if you believe in fairy tales.
People who buy through to the $1000 level are people who believe the story. They get so excited that they stop thinking. Unfortunately, the human brain cannot think logically while in an emotional state.
Marketers like Chuck know this and use it to their advantage. That's why the Earn Easy Commissions hammers the point that you can make a lot of money quickly and easily without working.
Selling the Dream.
Earn Easy Commissions sells a dream. There is little to no actual value in the system and it is NOT "done-for-you" or "autopilot."
If you join, the only way to make money with it is to convince other people to join. That's a lousy way to make money. A decent person won't be able to do it.
Beyond not joining Earn Easy Commissions, the lesson here is not to fall for any program that sells the dream.
Instead of selling a dream, a legitimate program will promote the value it offers and the problem it solves. A legitimate program will show you specifically how it will help you. Some legitimate program will let you try it for free.
Unlike a legitimate program, Earn Easy Commissions does not give you any specifics about how it will help you. Instead, Earn Easy Commissions pounds away at your greed button, trying time after time to make you greedy for their pig in a poke so you will hand over your money. Once you do, it's gone forever.
The Last Word on Earn Easy Commissions.
There's nothing in Earn Easy Commissions that is worth having. Save your money.
Make Money Online the Right Way.
If you wish to make money online, be prepared to do some work. In my experience, making money online the right way IS faster and easier than making money offline. However, it still takes work, skill, and patience.
Making money online is not a lottery. There is no secret formula that will turn the internet into your own private ATM pouring money into your bank account on autopilot.
Once you know how, there ARE methods that are "mostly" automated, but it takes time and experimentation to set them up and to make them profitable. However, that is not the place to start.
The Place to Start.
The place to start is with basic internet marketing skills. Once you know the basics you will always be able to make money online.
If you're interested in how to make money online the right way, I recommend the Online Entrepreneur Certification Course. The first ten lessons are completely FREE and come with a lot of goodies that will help you succeed online.
To read more about the Online Entrepreneur Certification Course, Click Here.
If you found this article helpful or have experience with Earn Easy Commissions, please leave a comment below.