---
HB Naturals, otherwise known as Heart & Body Naturals, claims to offer a simple, honest, and easy-to-achieve 7 Ways To Earn Incentive Plan… where everyone has an opportunity to earn. In this HB Naturals Review, I take a close look at the HB Naturals business opportunity.
Is HB Naturals a good opportunity? HB Naturals is a new MLM company in a competitive niche. While HB Naturals is surprisingly transparent, easy, and affordable to join, according to the company's Income Disclosure, most consultants are expected to earn less than $2000 a year before accounting for business expenses.
---
---
HB Naturals, aka Heart & Body Naturals.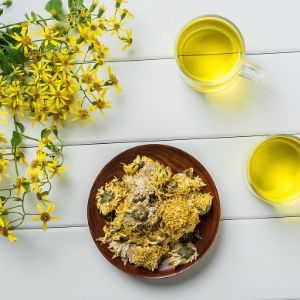 If you are considering joining HB Naturals in hopes of building a business, it is essential to conduct proper due diligence. That means to be as objective as possible and to look at the facts and not the hype.
Treat the decision whether to join HB Naturals or not as a calculated business decision.
A Search for Red Flags.
This review of HB Naturals is a search for typical MLM red flags, that may indicate it is a predatory company.
At the end of this review, I'll revisit these points to reveal how well I think HB Naturals measures up.
Here's What I'm looking for.
Does the company publish an Income Disclosure?
Is the company transparent?
Does it cost to join the company?
Must a distributor buy products to qualify to earn commissions?
Must a distributor enroll in auto-ship?
Does HB Natural frontload products?
Are there excessive levels in the sales structure?
First, I take a look at the company and the people behind it.
What Is HB Naturals?
HB Naturals is a new multi-level marketing company that offers the opportunity to retail a product line of hemp herbals; hemp fortified coffee, pet products, nutritional supplements, biomineral supplements, weight loss powder and tea, personal care products and essential oils.
In addition to retailing the HB Natural products, an HB Natural distributor, aka "Consultant," can build a downline and earn overrides and bonuses on the sales made by their organization.
Who is Behind HB Naturals?
HB Naturals is a private company founded and managed by Paula Scarcella. Ben Scarcella is also listed as a founder as is product formulator Alexandria Brighton.
Both Paula and Ben Scarcella and Ms. Brighton are also associated with the MLM company goDésana, which is very similar to HB Naturals. And they are associated with HempHerbals and Green Organics, HB Naturals parent company.
Alexandria Brighton, the formulator of the HB Naturals product line, had her own MLM company in the 1990s.
---
---
Paula Scarcella and Teambuilder.
BehindMLM reports that Paula Scarcella began her MLM career in the 1990s and was once an affiliate with Essante. While with Essante, Paula Scarcella headed a third-party promotion called "Teambuilder."
According to a single blog entry; Teambuilder guaranteed a person could earn $2000/month after 10 months or get their money back. To participate, a distributor had to purchase a minimum of $50 a month of product and pay $29 a month for 10 months. They were guaranteed that if they did not achieve $2000/month, their money would be refunded. The guarantee was not honored, and there is no record of anyone achieving the $2000/month as promised. (Source: Teambuilder Blog Post)
Paula Scarcella's role with Teambuilder is typical of the MLM industry, although it is in stark contrast to the HB Naturals website's feel-good marketing and promises of transparency.
The Money is at the Top.
Apparently, during her time as an MLM distributor, Ms. Scarcella learned that the big money was in owning an MLM. It's true, the MLM business model funnels money from the bottom of the organization to the top, often at the expense of the distributors.
And the more levels there are in the salesforce, the greater money is channeled to the top. In a moment, I'll explain how this works.
Is HB Naturals Different?
Yes and no.
On the "About page" of the HB Naturals website, it states; Heart & Body Naturals' belief system is simple… – to always be authentic, ethical, and transparent…while respecting the invaluable partnership with our Consultants, a 'volunteer workforce.' We want to build an extraordinary company… with products, we …stand behind with a 100% …guarantee.
Behind the MLM Curtain.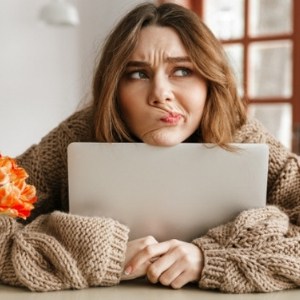 Before we look more closely at HB Naturals, I think it would be helpful to review why MLM, in general, is a poor business model for most people.
I want to be clear that HB Naturals is different in some ways than most MLMs, but it is still an MLM.
Most distributors in most MLMs lose money because they are forced to pay to join "the opportunity," then they are sold a large amount of products which they cannot sell and cannot return and then they are forced to qualify each month by buying more products on auto-ship.
In a typical MLM, there are very few retail sales. Instead, most of the company's revenue comes from forcing distributors to buy lots of overpriced products.
HB Naturals appears to be different with at least the potential for a healthy balance between retail sales to the public and sales to Consultants.
The HB Naturals Difference.
Unlike most MLMs, it does not cost anything to join HB Naturals and to promote their products. Also, technically, you are not required to buy products to qualify to earn commissions from retail sales.
However, there is a strong incentive to buy products in order to qualify. Also, as you build a downline, you will be required to buy a minimum amount of product every 30 days to qualify for bonuses.
The HB Naturals Incentive Plan states that as long as a consultant is active with at least 25 PSV every 30 days, their organization's sales volume will continue to accrue until they are eligible for commissions.
The dollar value of PSV (Personal Sales Volume) is not revealed in the Incentive Plan. However, it is assumed to be $1. In other words, the minimum 25 PSV is $25.
How Much in Dollars?
Although HB Naturals is transparent in some places, it's lack of transparency regarding the monetary value of 25PSV is troubling.
How much is 25 PSV in dollars? We don't know. 
Incentives to Buy Product.
Clearly, the incentive is to either buy or sell at least 25PSV of product each month to stay active and to hold onto any commissions a Consultant might have earned.
While this requirement is not mandatory, it might still lock a Consultant into buying product each month if they can't meet the qualifying requirement through sales.
While HB Naturals has a more flexible qualifying standard, it is still necessary to qualify for commissions and bonuses. This is unique to the MLM industry and a primary reason most distributors lose money.
Also, there are many bonuses in the HB Naturals Incentive Plan that can only be earned with higher personal product purchases and higher products purchases from the downline.
Digging into the depths and complexities of the Incentive Plan, HB Naturals begins to look like a typical MLM.
Another Thing about Qualifying.
A game many MLMs play is to not count inactive or non-qualifying distributors in the Earning Disclosure.
Like most MLMs, HB Naturals requires their distributors to either purchase or sell a minimum amount of product each month. If a distributor does not purchase or sell the minimum amount each month, they are considered inactive.
In other words, each distributor or Consultant is first and foremost a customer. That's part of the typical MLM game and the primary reason most distributors lose money.
On average, throughout the MLM industry, about 80% of all distributors never earn anything.  By eliminating non-qualifying  or inactive distributors from the Income Disclosure it looks like most distributors are making money, when in fact, most distributors are losing money.
Like most MLMs, it appears that HB Naturals doesn't count the distributors who are not making money.
Same Old MLM Structure.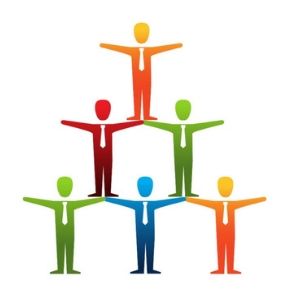 When it is necessary to qualify each month in order to receive commissions and bonuses, distributors tend to spend more money on products than they earn in commissions and bonuses.
This enriches the company at the expense of the distributors. In other words, the distributors are first and foremost customers.
On the surface, HB Naturals seems to be trying to build a better MLM company. It doesn't cost to join, and it appears to have a nice balance between retail sales and sales to distributors.
Read Why Affiliate Marketing is Better than MLM.
Is HB Naturals a Pyramid Scheme?
Because HB Naturals promotes retails sales, it is not a pyramid scheme as far as I can tell.
HB Naturals may be kinder and gentler, but it is still an MLM with many of the same profit generating systems in place.
No Track Record.
Because HB Naturals is new and because it has not published an income discloser based on historical statistical data, it is impossible to know if HB Naturals is a predatory as some MLMs can be.
Can You Make Money with HB Naturals?
If you are looking at HB Naturals as a possible business, it is essential that you have a clear understanding of your earning potential.
Remember, making money and making a profit are two different things. If HB Naturals pays you $2000 a year, but it costs more than that to run your business, you'll lose money.
If you would enjoy the business of promoting HB Naturals' products to your friends, that's one thing, but if you just need to make some extra money, you'd probably do better with a part-time minimum wage job.
The Incentive Plan is Confusing.
If you ask for proof of earning potential, you might be shown the short version of the Heart & Body Naturals Incentive Plan.
The Incentive Plan, often called a Compensation Plan in other MLMs, does not accurately show the earning potential of the opportunity.
The Incentive Plan is hypothetical marketing material designed to persuade you to join the company. It's what might happen, not what does happen.
Look for the Income Disclosure.
What you need to see is the HB Naturals Income Disclosure. The Income Disclosure shows you what distributors were actually paid by the company.
Most MLMs hide their Income Disclosure, or they don't publish one at all. HB Naturals is different; they put their Income Disclosure at the top of the long version of the Incentive Plan.
A Closer Look at the Income Disclosure.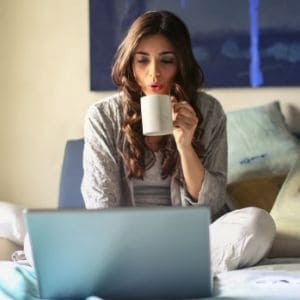 The HB Naturals Income Disclosure states; "…the average annual gross revenue for HB Naturals is projected to be… between $500 and $2000."
That's between $500 and $2000 a year before expenses are accounted for.
Remember, "average annual gross revenue" is all the money paid in commissions and bonuses divided by the number of active distributors. In other words, one guy at the top could make a million bucks, and nobody else could make a dime, yet the average might still be $500 to $2000 per distributor.
More on the HB Income Disclosure.
Based on typical MLM companies, if HB Naturals had a fully rendered Income Disclosure based on historical statistical data, it would probably show the average income earned for each rank in the sales organization.
Typically, only a fraction of the top 1% of all distributors earn most of the money. And, they earn so much money that when it is averaged across the entire sales force, it looks as if most distributors are earning $500 to $2000 a year.
Also, most distributors will probably spend more than $500 to $2000 a year buying products and building their business.
Meet the DSA.
The Direct Selling Association is a national association of companies that use an independent sales force to market directly to consumers. DSA promotes a code of ethics and behavior for the industry to protect both the companies and individual members of their salesforce.
Earlier, I mentioned that some MLM companies use questionable methods to make money by exploiting their distributors.
These questionable methods include charging distributors for the privilege of joining the company, enticing them to buy large quantities of product and then refusing to buy back the excess, forcing distributors to buy product each month to qualify to earn commissions and an excessively large sales force that channels most of the revenue to the top.
To protect distributors in a company's independent salesforce, DSA requires that member companies publish an income disclosure, and to have a buyback policy.
The buyback policy is meant to prevent companies from exploiting their salesforce by making them buy a lot of inventory up front, known as "front-loading." This practice is often concealed by calling the bulk purchases Business Packs, Product Packs, Starter Packs, or some other innocent sounding label.
Most distributors who purchase bulk product can't sell it and are stuck with it and the sizable debt it left on their credit card. Often, such products will appear on eBay as the distributor tries to unload it.
A final benefit of being a distributor with a company who is a member of DSA is that DSA will mediate complaints a distributor may have with their company. For example, if a member company refuses to buy back inventory, a distributor can open a case with DSA to resolve the issue.
HB Naturals is NOT a Member of DSA.
The purpose of this long-winded introduction to DSA is to reveal that HB Naturals is NOT a member of DSA. This is a serious problem because it leaves the HB Naturals consultant without recourse if HB Naturals does not honor its buyback policy or if it exploits a distributor in some other way.
HB Naturals Products.
HB Naturals uses the promise of opportunity to sell products.
Would you buy the products if you knew you wouldn't make money with the opportunity?
Overpriced Products?
HB Naturals prices are comparable to those of competing MLMs. However, they are much higher than similar products offered by traditional retail outlets.
MLM is an inefficient business model created in the 1940s. It is only still in existence because it is profitable for the people who own the company and the few at the top of the sales force.
In MLM, as opposed to traditional retail sales, each product must earn enough profit to pay commissions at every level of the sales organization.
And, HB Naturals has a lot of levels.
Excessive Levels.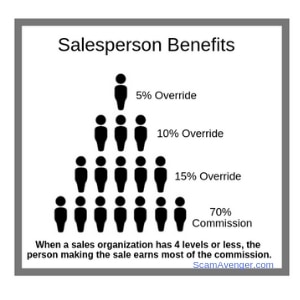 According to the HB Naturals Incentive Plan, HB Naturals has 17 levels in their sales structure. This is an excessive number of levels, and among the most I've seen in an MLM.
The more levels an MLM has in its sales force, the more money the few at the top earn at the expense of the many at the bottom.
4 Levels or Less Rewards the Salesperson.
In traditional direct sales, the salesperson, the person who makes the sale, earns most of the commission.
In traditional direct sales, no more than 4 levels are needed. Typically, there is the salesperson, her supervisor, maybe a state or regional supervisor/director and maybe a national director.
4 levels is all that is needed in a legitimate sales structure. More than 4 levels is an artificial construct that takes money from the people making the sales and gives it to people who had nothing to do with making the sale.
With a compact, traditional sales structure, a salesperson can earn a full-time income with only retail sales because they take home the largest portion of the commission generated by the sale.
More than 4 Levels Exploits the Salesperson.
When there are more than 4 levels in a sales structure, the salesperson is exploited.
Although they made the sale, they receive a fraction of the commission. The rest is awarded to their upline, although their upline typically had nothing to do with making the sale happen.
With many levels in a salesforce, it is difficult for a salesperson to earn a full-time income because they earn so little with each sale. Instead of making a living with retail sales, a salesperson is forced to try to build a large downline.
The organization then becomes dependent on recruiting; a characteristic shared with pyramid schemes.
Red Flags Revisited.
When I began this review of the HB Naturals business opportunity, I stated I would examine the company for typical MLM red flags as listed below.
Does the company publish an Income Disclosure?
Is the company transparent?
Does it cost to join the company?
Must a distributor buy products to qualify to earn commissions?
Must a distributor enroll in auto-ship?
Does HB Natural frontload products?
Are there excessive levels in the sales structure?
Does the company publish an Income Disclosure?
HB Naturals does publish an Income Disclosure, and it is surprisingly transparent compared to most MLMs. Although the Income Disclosure was a projection and not based on historical data, it did reveal a realistic estimate of how much a person could expect to earn. That is, less than $2000 before accounting for product purchases and business expenses.
According to information published on the FTC's website, typically, less than 1% of all distributors earn more than they spend on product and business expenses.
Compared to the industry average, HB Naturals projection may be optimistic. However, since they openly stated that their projection does not account for business expenses, I think it is a fair estimate.
Is the Company Transparent?
Partially. It fails to reveal the monetary value of PV and PSV, so it is not possible to know from reading the Incentive Plan how much it will cost to qualify each month.
I assumed 1 PV or PSV point is worth $1, but that is just my assumption. It's possible that it will cost substantially more to qualify each month.
Does it Cost to Join the Company?
No.
Must a Distributor Buy Products to Earn Commissions?
No. But they must move a minimum of 25PSV of product each month to earn commissions.
If they fail to either sell or purchase at least 25PSV of product every 30 days, they will be deemed inactive by the company and ineligible to earn commissions.
Given these constraints, many distributors will probably buy product each month to maintain their qualification, which clearly is the incentive.
Also, HB Naturals has incentives to buy "Value Packs." Value Packs are bulk products purchases for family use or retail. Value Packs might be seen as front-loading product, depending on how aggressively they are pushed.
Must a Distributor Enroll in Auto-ship?
No, but it's encouraged.
Does HB Natural frontload products?
I did not see evidence of frontloading on the HB Naturals website, but they do promote Value Packs, which are bulk purchases of product.
We've seen that most Consultants/distributors will earn less than $2,000 a year before accounting for expenses. It would be difficult for many Consultants to justify buying a Value Pack.
Are There Excessive Levels in the Sales Structure?
Yes. This is my greatest criticism of HB Naturals.
With so many levels in the salesforce, a consultant is forced to build an organization if they hope to earn a profit. However, even with a large downline, it is doubtful the average Consultant will earn a profit as most of the revenue generated by sales is channeled to the top of the organization.
---
---
The Last Word on HB Naturals.
Ultimately, HB Naturals is true to the MLM business model. To some degree, it is more transparent than most, but still manages to hide some essential information, such as the dollar value of PV and PSV, and if Value Packs are frontloaded on new Consultants.
The Incentive Plan is unnecessarily complex, which is typical of MLM. The complexity serves to create the illusion of an opportunity when, in reality, as revealed in the Income Disclosure, most Consultants will probably not earn more than they spend on product or business expenses.
The most troubling red flag is the excessive levels HB Naturals has in its sales structure. We've seen how such a large structure funnels money to the top at the expense of everyone else.
Every business endeavor involves risk. At the very least you are risking your time and energy, time and energy you could spend elsewhere, perhaps with loved ones.
MLM has a dismal reputation and for good reason, very few people find success with it. Failure in MLM is particularly damaging because it promises an opportunity when, in fact, there is little opportunity there.
If you choose to join HB Naturals, I encourage you to keep a close eye on what the opportunity is costing you in time and money.
Read Why Affiliate Marketing is Better than MLM.
A Comment from Shelby Langston
After this post was published, I received a comment from Shelby Langston who describes himself as an experienced MLM marketer and entrepreneur. He makes several valid points so I have included his comment here in full.
Gary,

I feel you are attempting to provide people with a truthful and legitimate review of this company and others. Unbiased? No. Without design or intention? Not. You publish your reviews not so much as a public awareness service, but rather as a lead generator in hopes that the folks reading your posts will join your profit generating affiliate marketing system.

I appreciate that you and most others on here comment (sometimes complain) that you (they) never earned any money, let alone profits. That is true. Most don't. and why is that? It is because of several very real factors. First and foremost, most people never treat an MLM business like a real business, those who say they worked at it, and it didn't work for them, almost got that right. They did not WORK and expected IT to Work for them.

What if a person, any person treated their everyday job that way? What about Corporate America and management? What would a person's income look like if they rarely showed up for work, and only put in a minimum of effort when they show up? How long would they expect a check? If they did not end up getting fired. As an investor, owner, and manager of numerous companies, including franchises, dealerships, and international trading companies I can tell you the answer, but you already know it.

Where is comes to MLM, yes there are many, if not most that have difficult requirements for most people to meet that do not work those opportunities with a regular schedule and discipline. However, there are many (not by percentage) who do in fact earn life-changing incomes. Interestingly that is about the percentage of people who are wealthy in the most prosperous of nations and most of them are entrepreneurs. This is despite the fact that most MLMs have over-complicated, confusing compensation plans.

Most folks do not read the Income disclosures, and do not (even the ones who earn a lot) understand the compensation plans either. All of this being said, I have always been in the top 2% of every MLM I have decided to participate in, and my first introduction was at 18 years old by my doctor. I learned a lot and earned a little, leading me to more entrepreneurial ventures for the next 54 years where I learned a lot more and earned a lot more too. Yes, I have been on both sides of the fence, as an independent network marketer and as an investor, founder, owner of MLM companies too. –Shelby Langston, August 3rd, 2021
Related Posts:
How to Evaluate an MLM Company
If you found this review of HB Naturals helpful, or if you have experience or insights into the opportunity you would like to share, please leave a comment below. Thank you.