Can you really find financial independence with World Financial Group? Maybe, but it will cost you, and it won't be easy. In this World Financial Group Review, I discuss the reality you will face if you join WFG.
Product: Financial Services MLM Business Opportunity
Website:  WorldFinancialGroup.com
Opinion: Not Recommended.
World Financial Group Review.
"For anyone who still has a dream, begin here."
These are the first words you are presented with when you browse through the World Financial Group website.
World Financial Group Sells the Dream.
As a multi-level marketing, or MLM, business, the website does a great job of convincing people that a world of financial freedom will be theirs if they sell financial services as an associate of the company.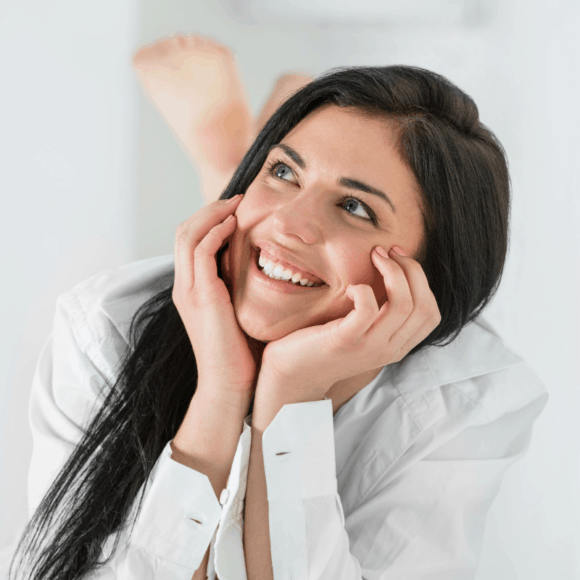 The company claims that you can turn your dreams into a reality with their proven duplication process. By using a few simple steps, they claim, you can earn an impressive income while cultivating your leadership skills.
Although you will be in business for yourself, the company constantly assures you that you'll never be by yourself.
If you decide to join the company, World Financial Group promises to be with you every step of the way!
Sounds pretty amazing to make tons of money with a powerful duplication process, but is World Financial Group a company that can be trusted?
Read Why Affiliate Marketing is Better Than MLM
What Are They Hiding?
Anytime a company sells the dream of financial independence, it's a huge warning sign they are hiding something. Selling the dream is a signature tactic of Multi-level Marketing companies (MLM).
When I first discovered that this company tries to hide it's an MLM, I immediately became suspicious. I know most MLMs are only in business to sell dreams, so I began wondering if this one is the same as the others.
You Won't Be a Business Owner.
During the company's "Napkin Presentation," you are initially led to believe that you become a business owner after joining the company.
But then later on in the presentation, the presenter contradicts this statement by proudly claiming that the company has created many jobs in the community. So is the company creating business owners or positions similar to employees?
Ready for this shocker? The truth is that as a member of this MLM business, you are not a business owner. You are a contracted commission sales agent, otherwise known as an unpaid employee.
No License, No Money.
To make matters worse, you can't even earn money as a contracted commission sales agent unless you undergo lots of training.
After much research, I discovered that you need to have a securities license and an insurance license to earn commissions. Keep in mind that the specialized training to receive these licenses is extremely expensive.
Given the fact that it is difficult to earn money with MLM, do you think it's a good idea to spend money on expensive training?
Your Upline Steals Your Warm Market.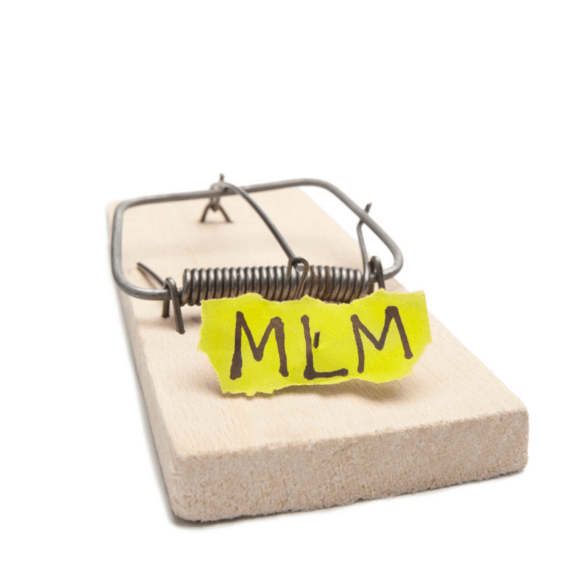 You can't sell insurance or financial products until you are licensed. However, someone in your upline who is licensed can sell these products.
Unfortunately, what often happens is your upline expects you to introduce them to your warm market, your family and friends. They then sell to them and by the time you are licensed, your warm market is toast.
Your upline made all the sales and you have to start with a cold market.
In my opinion, this is why they recruited you into World Financial Group. Your upline wants to make money from your family and friends. They used you.
Later, after you're licensed, you will have to use others to get to their family and friends. It's bad karma and a lousy way to go through life.
It Ain't Easy.
As I'm trying to impress upon you, there is a huge misconception that making money with MLM companies is extremely easy, but this belief couldn't be further from the truth.
Don't fall for the hype when the presenter in the company's sales presentation tries to make you believe that earning money with this company is easy. To be successful the video claims that you need to sign up three recruits and then assist them with duplicating the process.
Huge Drop Out Rate.
But to succeed with this company, you must be able to recruit large numbers of people to your team, and doing so is not as easy as it may seem.
Even if you can recruit many people, good luck with convincing them not to quit. When your recruits discover that the system isn't what they thought it would be, most of them will drop out of the business.
Most People Quit.
Interesting enough, the company expects a large number of people to quit. In their leadership manual, the business refers to this as the Law of Averages, claiming that there will be more quitters than winners. I don't know about you, but I wouldn't want to get involved with a company that admits they have problems retaining associates.
In my view, it takes a callous soul to churn through large numbers of people, selling false hope, disrupting their lives, causing them to spend money they probably don't have, and knowing all the time that very few will succeed.
Because of the huge drop out rate, statistically, I think your odds of making money are better in Vegas than with MLM.
You Suffer All Expenses.
The last red flag that I want to point out is that you have to pay all expenses related to operating your business, but you split every dollar of commission you earn with your upline. In my research, I discovered that many misleading MLMs operate this way.
The reason companies love the MLM business model is because it forces most of the operating expense of the company down to the lowest levels while funneling most of the profit up to the top. It's great for the few at the top, but awful for the many at the bottom.
MLM is a lousy business.
I strongly believe MLM is a lousy way to make money and I DO NOT recommend World Financial Group. My main concern is the fact that the company places too much emphasis on recruiting people and not enough focus on actual financial planning.
Read "The Heartbreak of MLM" to see why I don't recommend Multi-Level Marketing.
Since the company focuses on recruiting people who are new to the financial services industry, I can't help but think that their ability to help people financially is limited.
Mistreating Customers.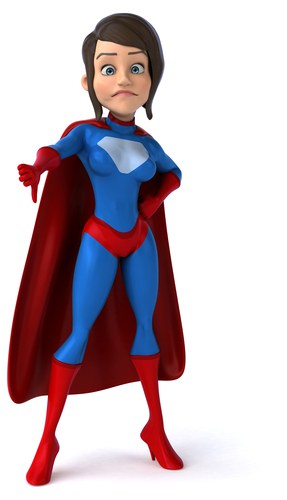 There appears to be little to no focus on building trusting relationships with their customer and helping them.
Instead, the focus appears to be solely about making money FROM their customers.
World Financial Group knows that a true financial services professional would see through the company's extremely misleading ways; as a result, such people would know that this business is not a miracle key to success.
Not So Lucrative.
If  World Financial Group was as lucrative as they want you to believe, every license financial planner would be rushing to join. But, you don't see that. The World Financial Group business plan doesn't tell you to show professional financial planners that they would be making more money and "living their dream" if they joined WFG.
The WFG business plan does just the opposite. It tells you to recruit your friends and family, people who are not financially literate.  They know a professional planner would laugh at their so-called opportunity.
Want to BE a Financial Planner?
If you want to be a financial planner, commit to being a professional one. Research reputable financial service companies. Some may pay for your training and pay you a salary as you learn.
If you help your customers and if you build trusting relationships with them, people will seek you out. That's a lot better than chasing after your friends and family trying to sell them a lame "opportunity" with a dubious MLM company like World Financial Group.
Limited Products.
Another thing, World Financial Group promotes very few products which forces them to have a cookie cutter approach to financial planning.
In other words, they push the same products on everyone regardless of the customer's financial situation. Pushing the same products on everyone is not financial planning, it's just sales and a horrible disservice to your customer.
If you want to be a financial planner, go with a company that can address every customer's unique financial situation. When it comes to money and investing, one size does not fit all.
Just Want to Make Money?
Were you only looking at World Financial Group because you want to make money? That's a lousy reason to start pitching insurance and mutual funds. There are better, cheaper, easier and faster ways to make money.
What if you could make money without chasing after your family and friends, and without spending a lot of money upfront or wasting time in boring insurance and securities classes. Trust me, very few people find that stuff interesting.
Incidentally, I held a Life Insurance License and a Series 7 Securities License in the 1980s, but I digress.
A Better Option for You.
Thanks to the internet, there are far better ways to make money. The most reliable strategy for a beginner is probably affiliate marketing.
I've been in the business several years and I'm convinced that affiliate marketing is the best shot most people will have at financial independence.
It still takes work, patience and commitment, but I think anyone with basic computer skills can succeed with affiliate marketing.
With the proper training, affiliate marketing is an easy and affordable business to start. You can do everything from home in your pajamas and slippers. And, you don't have to bug your family and friends.
Another cool thing about affiliate marketing is the earning potential is unlimited. That's nice.
Try Affiliate Marketing for FREE.
If you'd like to give affiliate marketing a try, you can get started for free with the FREE starter level of the Online Entrepreneur Certification Course. You don't need a credit card.
When you sign up for the FREE starter level of the Online Entrepreneur Certification Course through any link on this website, I'll mentor you one-on-one for FREE.
To Learn More, Click Here.
Related Articles:
Why Affiliate Marketing is Better than MLM
How to Evaluate an MLM Company
If you found this article helpful, please leave a comment below. Thank you!