Can you really make $2 every time you click your mouse? Two Dollar Click says you can. In fact, Jordan Welsh, the owner of Two Dollar Click, promises you can earn "unbelievable profits for every click you make." But, what is Two Dollar Click and how does it work? Continue reading to discover the Devil in the details.
Product: Two Dollar Click
Website: twodollarclick.com
Price: Free, upsells to $39.95 per month!
Owner: Jordan Welsh
Opinion: Not Recommended
What Is Two Dollar Click?
For many years, paid to click or PTC sites have been a way for people to make a little money. These sites usually pay between $0.001 – $0.02, which is actually pretty low, but that doesn't stop people from trying to make money with them.
When people run across the site known as Two Dollar Click, they are usually eager to sign up as the site promises $2 for every click.
Not So Fast!
If you think that you can make a lot of money with this pay to click site, you better think again.
Although the site is obviously too good to be true, unsuspecting men and women who are trying to figure out how to earn money online the right way still get tricked into signing up. That's because the site does a great job of making you think that you can earn a lot of money really easily, but the truth of the matter is that the site is a complete waste of time.
Easy Money?

After registering online, you are led to believe that you can earn a $2 per an ad with little to no investment of time or money. But did you know there's a limit to the number of ads you can click each day? Yes, my friend, the site will never support your dream of getting rich quick if you're not able to click on as many ads as you'll like.
Two Dollar Makes Money Off YOU!
Here's some false hope for you. To have more ads to view, you'll have to purchase one of their premium memberships. The two levels of premium membership are Golden and Ultimate. Golden is $19.99 per a month while Ultimate is $39.95 per a month.
What is Two Dollar Click, Really?
Aside from the opportunity to view more ads, there's not a lot of information on the site that explains what is included in each membership. Why would anyone purchase a membership that they know nothing about? The simple fact there is no available information about the memberships is a big red flag to me.
Just like you shouldn't fall for the premium membership inventive, you should also walk right on pass the referral opportunity. I'm going to be upfront with you: buying referrals isn't a good idea. Trust me.
Although the referrals are only $1 each, most people are not even going to stay active long enough for you to actually earn any money.
Heavy BS Ahead!
The site claims that you can earn between 10 percent and 200 percent, depending on if you are a Golden or Ultimate member. I know this sounds extremely tempting, but the site is really just trying to get as much money from you as possible while you are still unaware of their games.
Please don't be tricked into thinking you can actually earn a lot of money from the referral program. You'll be lucky to earn anything at all.
No Support.
Do you have any questions about this pay to click site? If so, you better hope that you eventually figure out the answer yourself.
Two Dollar Click doesn't even have an FAQ page. In fact, the only form of support that the site offers is a contact box. However, after reading some of the comments online, the customers' questions are rarely answered.
Why is this, you asked? I think it's because the company doesn't want to deal with any negative feedback from its members. The creator of the site knows that he is misleading innocent people. Any reputable pay to click site would at least have a forum.
It appears that Two Dollar Click just wants you to buy their $39.95 membership, click your mouse and shut up. When it comes time to pay you, apparently they just want you to go away.
Two Dollar Click Complaints.
After much research, I discovered that there are hundreds of complaints about this site online. I also ran across complains from Easy Insta Profits, which is another questionable program.
Serial Scammer.
To be honest, I'm not really surprised by the many complaints about Two Dollar Click. That's probably why the creator of the site chooses to go by the alias Jordan Welsh. Unfortunately, this is not the only misleading site that he has created. Welsh has been affiliated with other questionable sites like Ten Dollar Clicks, Bux Inc, and Six Dollar Clicks. Are you beginning to see a pattern?
More Red Flags.
Similar to the extremely misleading system Easy Insta Profits, Two Dollar Click has so many red flags that I wouldn't dare recommend this site to anyone. Please don't sign up for this pay to click site. You'll only be wasting your time clicking on ads as there will be no payday in sight.
First Earn a $1000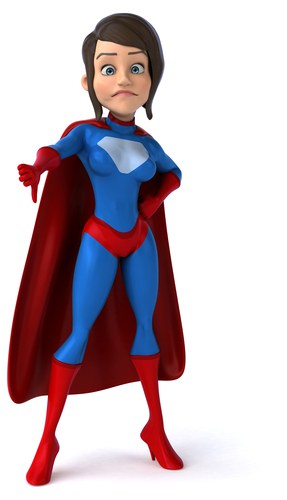 In order to be actually paid by Two Dollar Click, you would have to earn $1,000. That's right, One Thousand Dollars. Even if you are earning $2 per a click, it's virtually impossible to make $1,000 in a reasonable time frame.
And Wait 60 Days!
But wait, there's more! Two Dollar Click only processes payments on a net 60 basis. In other words, you will receive your payment 60 entire days after requesting it. Crazy, right? I think so!
If the site is supposedly paying $2 per a click, how will they generate enough money to pay their members when the company is actually paid 1/2 for each ad? The company's business practices are simply not sustainable, so there's only one conclusion: The site is not legit.
If you join Two Dollar Click, the best you can hope for is wasting your time. Unfortunately, if you believe their BS about making easy money, you might upgrade to a paid membership. If you do upgrade, you'll be wasting your money AND your time!
The Truth About Pay To Click.
Pay To Click is a bogus business model all the way around. Pay To Click websites hook people with the promise of easily making money by just clicking their mouse. That's just the story. What is really happening is the PTC company is selling a dream.
If you join a PTC company, you become an unpaid employee, or at best, a horribly underpaid employee. The truth is, the PTC company will do everything they can to avoid paying you. Plus, the will try to charge you for the privilege of working for them.
PTC companies are paid by businesses who need people to click on their ads. In the case of Two Dollar Click, they charge their ad clients $5 per click. That's an insane amount to pay for untargeted traffic.
Think about it. They charge their clients $5 a click and then promise to pay you $2 a click, but before you can get your money you must accumulate $1000 and wait 60 days.
It will never happen. They will kick you out of the system before they pay you a dime, but not before they try to get you to pay them $39.95!
The Right Way to Make Money Online.
If you are serious about making money from home, you need to stop trying to find an easy way. Making money online is not difficult, but you'll never do it with any system that promises all you have to do is click your mouse. There is more to it than that.
The people who make money online have taken the time to learn new skills. Some are freelancers, and some are marketers. I do both, but my favorite is affiliate marketing because my websites make money 24/7, plus the revenue potential is unlimited.
Learn Affiliate Marketing.
If you want to make money online, I encourage you to consider affiliate marketing. There is a bit of learning curve, but anyone who can surf the web and write an email can do it.
I learned affiliate marketing through the Online Entrepreneur Certification Course and that's where I recommend you learn. The basic course is free and includes a lot of goodies to help you started right.
If you found this article helpful or have experience with Two Dollar Click , please leave a comment below.