Imagine making $500,000 with The AZ Code. The creator, Andrew Peterson, claims you can easily make money right away and it costs next to nothing to get started. As with most "make-money-online" products, there is more to the story. Follow me to see the Devil in the details.
Product Name: The AZ Code
Website: theazcode.com
Owner: Cannot be determined
Price: $37, plus upsells
Opinion: You won't make money with The AZ Code.
What Is The AZ Code?
Andrew Peterson, the narrator of The AZ Code sales video, promises you can easily make thousands of dollars a day with his "tried and tested secret system" for making money with Amazon. And, once you purchase The AZ Code system, you can start making money immediately, up to $500,000!
Rags to Riches, NOT!
As The AZ Code sales video continues, we are told repeatedly about how much money we can make and how easy it will be. We're even treated to Mr. Peterson's rags to riches story and a string of testimonials about how other people are making lots of money with The AZ Code.
Promises, Promises, Promises.
The first line of The AZ Code website promises $3,000 in Amazon commissions. From the moment the sales video begins, we are relentlessly promised money, money, money. And, we're promised it will be fast and easy. Mr. Peterson claims you can "…earn so much money you never have to work again," and you can "…make thousands of dollars with ease."
Remember that line about making "…thousands of dollars with ease," because The AZ Code fine print sings a different tune.
Read The AZ Code Disclaimer and you'll discover they don't promise you a darn thing. In fact, they remind you that "Success in ANY money-making opportunity is a result of hard work…" So much for making "…thousands of dollars with ease."
Shifting Eyes.
In the video, several people tell us how they quickly made lots of money with The AZ Code and how easy it was. However, if you watch closely, you can tell these video testimonials are fake.
Watch the eyes of each person claiming to have made lots of money with The AZ Code. You'll see their eyes shift from their left to their right as they give their testimonial. Their eyes are shifting left to right because they are reading from a teleprompter. No doubt, they have been paid to read a script.
Other online reviews of The AZ Code have tracked these same people to Fiverr.
Just Another Pig in a Poke.
Throughout The AZ Code video, we are promised we will make lots of money, but we are never told precisely what we will get when we buy The AZ Code or how it works.
Instead of telling us anything meaningful about the product, we are hammered to death with promises of making fast, easy money. At the end of the video, we still do not know what The AZ Code is.
What Is The AZ Code, Really?
The AZ Code is not a "secret system." It's just a lousy 70-page pdf ebook.
Although The AZ Code video reminds us time after time that we will earn huge commissions through Amazon, a statement that strongly implies we will make money as an Amazon affiliate, the eBook is about how to be a merchant on Amazon. That's is a different kettle of fish entirely and impossible to set up in 30 minutes like the video promised.
I suspect the creator of this product knows very little about Amazon and has never used his system to make money.
Not a Good Sign.
The relentless promises to make fast, easy money and lots of it, is an overwhelming sign that The AZ Code is NOT designed to help you.
The sole purpose of The AZ Code is to be sold to people who are desperate to make money. The tragic joke is the only people making money with The AZ Code are the people selling it.
Is The AZ Code a Scam?
The AZ Code uses deception to get your money. The use of deception would make it a scam. However, because it is backed by ClickBank's 60-Day Money Back Guarantee, you can get your money back.
However, it appears that the upsells are NOT backed by ClickBank. If you purchase the upsells, you probably will not get a refund.
It might be that the people behind The AZ Code purposely seduce a prospect into believing all of their products, including the upsells, are backed by the ClickBank guarantee. With a false sense of security, a customer is more inclined to purchase the upsells.
The AZ Code Affiliates are told that they can make up to $199 per sale. Most of that money is coming from commissions made on the upsells.
Two Kinds of People.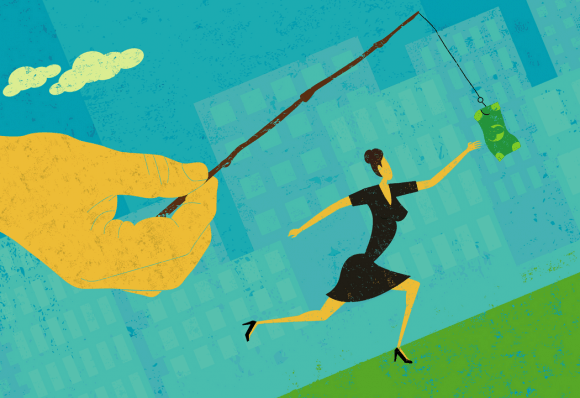 There are thousands of products like The AZ Code sold online. They are marketed to people who are addicted to buying "make-money-online" products.
You see, there are two kinds of people who want to make money online. I called these people Opportunity Seekers and Entrepreneurs. It is essential that you understand which one you are. Your success depends on it.
Opportunity Seekers.
Most people who want to make money online jump from one make-money product to another as if they are addicted to the promise of making fast, easy money. These products never work as claimed and soon this person buys another product and another or joins an "opportunity."
For years, I was stuck in the same cycle. There are very good reasons why people desperately search for ways to make money.
Products like The AZ Code are made to feed the hungry opportunity seekers, but not to help them. For as long as you search for a way to make fast, easy money, you will be a frustrated opportunity seeker and never make more than chump change.
Don't be an opportunity seeker. Instead, if you really want to make money online, be an Online Entrepreneur.
The Online Entrepreneur.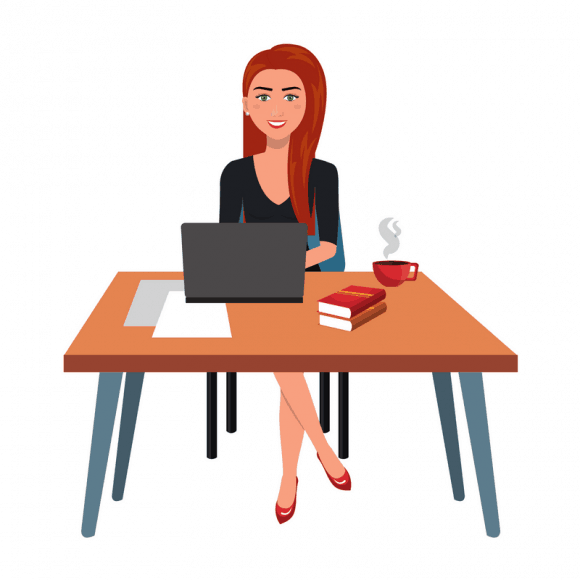 An Online Entrepreneur can see products like The AZ Code for what they are, a waste of money and nothing more. They know that promises to make money are just hype and that legitimate products don't use that tactic.
He, or she, also understands that making money online is not a lottery or a one time blast off into money-making Heaven.
Like learning to do anything, learning to make money online is a process. It takes time to learn how to do it right and it takes time to get good at it. The more experienced and skillful you become, the more money you will make.
It starts with learning to think like an entrepreneur and finding a reliable place to learn the industry's best practices and proven business methods.
I got my start with the Online Entrepreneur Certification Course and that's where I recommend you begin. The Starter Course is FREE and comes with a lot of goodies, including one-on-one mentoring and a community eager to help you succeed.
To learn more about the Online Entrepreneur Certification Course, Click Here.
If you found this article helpful or have experience with the AZ Code , please leave a comment below. Thank you.