Pinecone Research is a subdivision of The Nielson Company and a legitimate research company. However, there are a few things you should know if you are thinking of completing surveys for PineCone Research. Pinecone Research has some creative ways of paying their members. Also, they are highly selective and rather secretive about how to sign up.
Name of Product: Pinecone Research
Website: PineconeResearch.com
Price: Free
Owner: The Nielsen Co.
Opinion: Legitimate, but not recommended.
What is Pinecone Research?
Pinecone Research is one of the better survey sites on the internet. Some might say it's the best, but as you'll soon see, this isn't saying much.
The first line of the Pinecone Research member's agreement states,
"PineCone Research is a new products panel. As such, we ask for your opinions on product ideas for items that are not generally available to the public."
The surveys you will be invited to complete are real, but you won't get very many of them and the ones you do get won't pay much.
In addition to paid surveys, you will receive administrative surveys. Allegedly, the admin surveys are used to determine which of the paid surveys you qualify for.
Just to be clear, you are not paid for the admin surveys.
The good news, at least in theory, is that when you are invited to complete a paid survey you are truly qualified for that survey and will not be rejected after you complete it.
If you've completed surveys for other survey companies online, you'll know that a tactic they use to rip off people is to disqualify them after they have completed a survey. I don't think Pinecone Research does that.
How to Join Pinecone Research.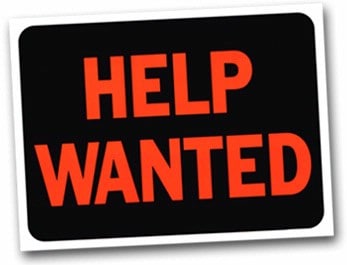 It's free to join Pinecone Research. However, unlike other survey sites, Pinecone Research restricts the times people can join. This is probably to ensure that the existing members have enough surveys to complete to make it worth their time. Also, you can't join at the Pinecone Research website.
When Pinecone Research is looking for new panelists, aka members, it advertises in specific areas of the internet to attract targeted applicants.
In the process of writing this review, I contacted Pinecone Research support and ask where I could direct my readers if they wanted to sign up. This is the email response I received.
Thank you for your interest in PineCone Research!
Currently we are not accepting new members through our website nor taking unsolicited referrals. We are offering membership opportunities via banner ads on various websites, this is so we may better target more specific groups needed to meet the needs of our clients. Once you click on our banner ad you will be directed to the membership registration form.
Thanks,
Karen Scott
How much does Pinecone Research Pay?
Pinecone Research pays 300 points, or rewards, per survey. This translates to $3 US for each survey. Rewards are processed the next day.
Expect a survey to take 20 to 30 minutes to complete. So you're basically making $6 an hour, only you're not, because you will probably only get a couple of surveys a month.
Also, instead of a cash payment, some of the surveys pay by entering your name in a contest, or as Pinecone Research likes to call it, sweepstakes. In other words, instead of getting paid for completing a survey, you are given a chance to win a pot of money or a prize.
According to Pinecone Research, these sweepstakes can pay up to $4,500. Most appear to pay $500. Unfortunately, I could not find any information about the odds of winning the sweepstakes. As far as I can tell, there is no way to know if your chances of winning are 1 in 10 or 1 in a million.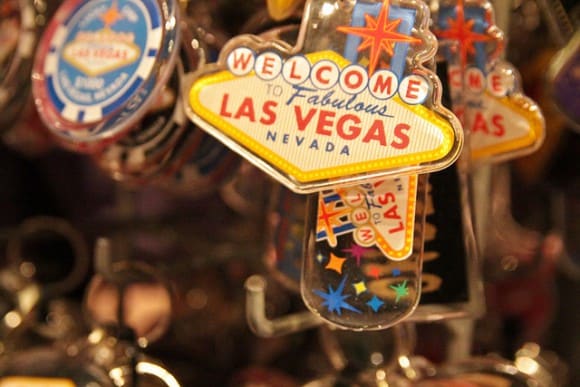 'm sure the sweepstakes twist is a way for Pinecone Research to minimize the expense of getting surveys completed. It's cheaper to have a thousand people compete for a $500 prize than to pay a thousand people $3.
It's doubtful you will make more than $10 a month with Pinecone Research unless you win one of the sweepstakes. This is why I don't recommend it.
Unless you enjoy filling out mind-numbing surveys, it comes down to what your time is worth.
Pinecone Research Better Business Bureau Rating.
Pinecone Research is not accredited by the Better Business Bureau. However, the BBB still rates Pinecone Research and gives them a D+. Not very encouraging. The complaints against Pinecone Research at the BBB are about not getting paid.
You can read the BBB complaints here.
Pinecone Research Complaints.
Pinecone Research has far fewer complaints than other online survey companies. Most of the complaints are about not getting credit for completing a survey or getting kicked out of Pinecone Research without explanation and not allowed back in. Getting kicked out may be a tactic Pinecone Research uses to avoid paying
Below are some of the complaints I found online about Pinecone Research.
"Its ok. Payouts are great, surveys can be boring..the downfall is is that they can drop you at anytime and won't let you back in."
Crista (Source: GetPaidSurvey.com) (https://www.getpaidsurveys.com/survey/pineconeresearch
"Can't Recommend. I was with Pine Cone Research for about a year. The surveys take too long to complete for the $3. Then I was sent several surveys for which I wasn't compensated. When I asked about it, they said the compensation was entry into some sweepstakes. Rip off." Sonya (Source: GetPaidSurvey.com)
Pinecone Research Scams
Apparently, several online scammers are using the Pinecone Research name and logo to run various scams. An example of one of the scams is a "Mystery Shopping" job.
The victim is given a fake check and told to cash it and then use a portion of the money to "test shop" a service such as the Western Union wire transfer service. The victim is allowed to keep the remaining balance of the money. However, the check later bounces leaving the victim to deal with the mess while the scammer gets off after receiving real money at the other end of the Western Union wire transfer.
Participating in Pinecone Research is free. They never ask for money or to test a service.
The Last Word on Pinecone Research.
My advice is if you want to get involved with Pinecone Research, don't do it for the money. You simply will not earn enough to justify the time spent.
A Better Option For You.
If you want to make enough money to change your life, I recommend affiliate marketing. Affiliate marketing is a proven and reliable way for beginners to earn a substantial income, IF they are properly trained. Proper training is essential and that is why I recommend the FREE starter level of the Online Entrepreneur Certification Course.
I'm convinced that anyone who can write an email and surf the internet is capable of building a six figures a year affiliate marketing business. The Online Entrepreneur Certification Course will show you how.
If you have an entrepreneurial spirit, the rewards of affiliate marketing can be phenomenal. The place to begin is the Online Entrepreneur Certification Course. The first level of the course is totally FREE and I'm available to coach you for FREE too. Click Here to Learn More.
If you found this article helpful or have experience with Pinecone Research, please leave a comment below.