MySurvey claims to be the world's #1 paid survey site. On their About page, MySurvey.com describes itself as "a group of consumers from all over the United States, who influence future products and services by volunteering to participate in consumer research." How can MySurvey be the #1 paid survey site when its members are volunteers?
Name of Product: MySurvey
Website: MySurvey.com
Price: Free
Owner: Lightspeed GMI
opinion: Not Recommended
What is MySurvey about?
MySurvey is a legitimate online survey website. By this, I mean it gathers information that companies use for product development and marketing.
However, just because it is a legitimate survey site doesn't mean it's worth your time.

According to their About Page, MySurvey is a paid survey site that gathers consumer opinions. These opinions are then used by companies to develop new products and services or to improve existing products and services.
In addition to various product surveys, each month, MySurvey conducts the Conference Board Consumer Confidence Survey. The results of this survey create a valuable economic indicator used by economists, investors, and business analysts.
On its website, MySurvey describes itself as:
". . . an online paid survey community where consumers influence future products and services by volunteering to participate in consumer research, such as online surveys and product tests. Members enjoy the benefits of voicing their opinions while also getting rewarded and make money online." (Source: MySurvey)
Please read the above again and pay close attention to the line that says "volunteering to participate in consumer research."
By definition, volunteers are not paid. Keep that in mind.
Is it just me or does it seem odd that MySurvey would promise you can make money but then consider you a volunteer?
MySurvey Reality Check.
Now, let's take a step back and look at MySurvey a little differently. We'll begin with its parent company Lightspeed GMI.
Lightspeed GMI is a massive, global company that specializes in connecting corporations to online consumers.
Through Lightspeed GMI and specifically through MySurvey, companies learn what the online consumer is thinking.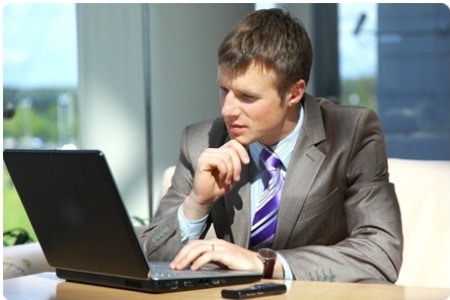 Lightspeed GMI is an online consumer intelligence center. It's like the CIA of consumer intelligence, and MySurvey is one of Lightspeed GMI's intelligence-gathering operations.
If you join MySurvey, you are nothing more than a source of information. MySurvey will draw you in with implied promises of making money, but in the end, they will extract as much information from you as possible while paying you little or nothing.
After they have gotten all the information they want from you, they will lock you out.
Why MySurvey?
If you are considering joining MySurvey, it is essential that you think about why you want to join. Is it to make money?
Honestly, you probably won't make any money with MySurvey. At best, you won't make very much.
I've never heard of anyone making a full-time or even a modest part-time income from filling out surveys. It just doesn't happen.
From what I can tell from my research, very few MySurvey members even make $10 a month. And, that's after spending hours filling out surveys and online diaries and jumping through endless email and survey hoops.
What Does "Make Money" Mean?
The MySurvey website does not state any specific claims about how much money you can make. In fact, it explicitly avoids specifics while dangling the "make money" carrot under your nose.
What does MySurvey "mean by make money"? After all, one penny is money, so is one million dollars. If MySurvey pays you one cent, does that mean you made money?
How to Earn Genuine Fake Money.
Unless you refer people to MySurvey, you will not even earn real money. Instead, you will earn "Survey Rewards." "Survey Rewards" is fake money you can only spend in one place.
According to the MySurvey website, MySurvey rewards you with "Survey Rewards" for completing surveys, keeping a diary and testing products in your home. After you accumulate enough points, you can redeem your "Survey Rewards" for products from the MySurvey Rewards Catalog.
"This includes a diverse range of products, e-certificates, gift cards and vouchers. Some of the more popular rewards are PayPal and Amazon e-certificates as well as electronic, home and personal care items." (Source: MySurvey)
How long will it take you to earn enough "Survey Rewards" to get something from the catalog? The MySurvey website is not clear on this, but based on some of the online complaints, it can take a long time, maybe forever.
In fact, MySurvey may not pay you at all. There are many online complaints about members completing a survey but getting disqualified when they finished and not receiving anything. Or getting their account deactivated when they try to cash in their so-called rewards.
"I spent many many weeks taking these surveys. They were fun and offered great value. As soon as I reached a point of cashing in, I was locked out of my account and have not received a reply to any of the emails I have sent. DONT WASTE YOUR TIME!" Leigh (Source: SurveyPolice.com)
"Most of the surveys promise point rewards but only give prize draw entries after completion. I get screened out of the majority of them and the ones I did complete, took way longer than expected to finish. I just spent 30 mins filling out a survey and after getting a message saying thank you for completing it, I got an error message, so I didn't get any points." Kylie (Source: SurveyPolice.com)
"Without any notice, my account with My Survey was deactivated. I have emailed them three times and each time a survey is sent to me all I get told is "your account is not activated" when I try to do the survey they sent. What is wrong with this company? Judging by a few reviews I have read on various panels quite a few people have had the same done to them. AVOID this site at all costs – they deactivate panelists accounts without any warning and have the most bizarre excuses as to why they did it in the first place." George (Source: SurveyPolice)
What About Favorable MySurvey Reviews?
In my experience, the only websites with favorable reviews of MySurvey are affiliate sites that try to get you to sign up so they can make a small commission.
The One Way to Make Cash with MySurvey.
There is one way to make money with MySurvey, and that is to get other people to sign up. Everything else you earn with MySurvey can only be used to get stuff in the catalog or for a chance to win a sweepstakes or contest.
For every person you get to sign up with MySurvey, you will receive about $1.32 worth of rewards credit which you can redeem via PayPal.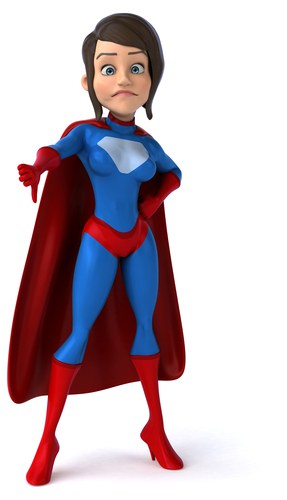 Isn't it interesting how websites with favorable reviews of MySurvey all encourage you to sign up through their link? They're selling you out for $1.32.
Lifestyle Surveys.
Before you can complete surveys for credits, MySurvey will ask you to complete several smaller questionnaires which they call "Lifestyle Surveys."
These lifestyle surveys allow MySurvey to determine which of the longer surveys you are qualified to complete. However, at the same time, they are gathering your personal information.
These lifestyle surveys might just a way for MySurvey to get information out of you without paying you for it.
The Front Page Giveth and the Back Page Taketh Away.
"Never bet a man at his own game." Unknown.
In the 'MySurvey Membership Terms and Conditions,' MySurvey and its parent company, Lightspeed GMI, make it clear they can terminate you whenever they want. MySurvey can also lock you out of the website without warning or reason.
And, if they terminate you, you will automatically forfeit all of your earnings. MySurvey and Lightspeed GMI also reserve the right to change the rules whenever they want. In other words, they don't have to pay you.
You could fill out a b-zillion surveys and be owed a g-zillion "Survey Rewards" and with a simple click of the mouse, MySurvey can take it all away.
If you sign up for MySurvey, you're playing their game by their rules. You can't win.
Don't Take It Personally.
Businesses only speak one language, the language of accounting. And, they only understand one thing, the bottom line. Like a shark on the prowl, corporations are always searching for ways to maximize profits and minimize losses.
In other words, they like to keep the profit for themselves and push the expenses on to you.
When it comes to survey sites like MySurvey, that means doing everything they can to get the information from you without paying for it.
I don't think MySurvey is sinister, but I do believe they will manipulate and exploit you to improve their bottom line.
The fact you spend an hour on a survey means nothing to them. If they can get the information without paying you for it. They will. Don't take it personally.
It's the same with every survey site I've researched. They all will extract as much information out of you as possible but pay you're as little as possible if anything.
And, once they've used you up, they will shut you out.
The only way to win the online survey game is not to play.
The Last Word on MySurvey.
Completing surveys is not the way to earn money on online. At best, it is a horrid waste of your time. At worse, it can cost you money, your privacy and spam your inbox to death.
Why not invest your time in building an online business that has the potential of earning a full-time income? That kind of money can change your life.
A Better Option for You.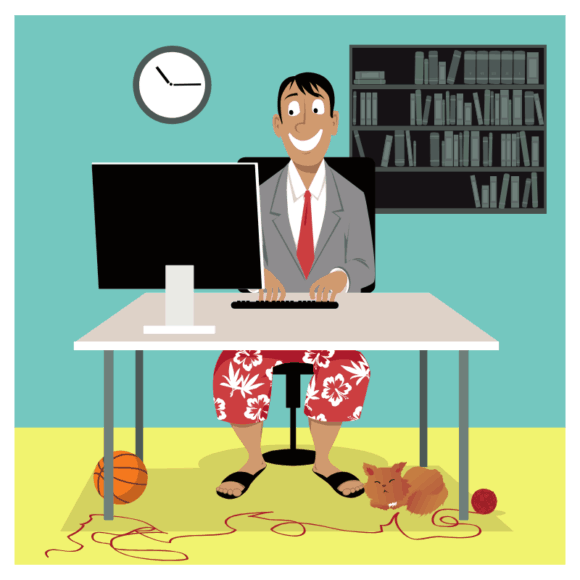 For the time spent playing MySurvey's games and getting nowhere, you could be building a valuable piece of online real estate and learning real money making skills.
If you can write an email and surf the internet, you can earn six figures as an affiliate marketer.  Affiliate marketing is a reliable, beginner friendly and affordable method of making a life-changing income. However, proper training and support are essential.
Because proper training and support are so important to your success as an affiliate marketer, I recommend the FREE starter level of the Online Entrepreneur Certification Course.
When you sign up for the FREE training through the link below, you also get one-on-one coaching with me for FREE too. You'll have help every step of the way.
To Learn More, Click Here.
If you found this article helpful or have experience with MySurvey, please leave a comment below.