Originally, I was impressed with Marketers Paradise and learned a lot from the training videos inside it and from the training in the affiliate's area. However, since my initial few months with Marketer's Paradise much has changed with the website, the focus of the training and the treatment of Marketers Paradise affiliates.  The training has morph toward high-end training with implied promises of making 8 figures. And Affiliates are not getting paid. My emails to the founder, Chris Luck go unanswered.
I now question the integrity of Chris Luck and DO NOT recommend Marketer's Paradise.
Product Name: Marketers Paradise
Product Website: MarketersParadise.com
Product Cost: Free & $35/month
Product Owner: Chris Luck
Opinion: NOT RECOMMENDED!!!!!!
What is Marketers Paradise?
Reputable places to learn how to make money online are so rare that when I discovered Marketers Paradise I thought I heard angels singing in the heavens.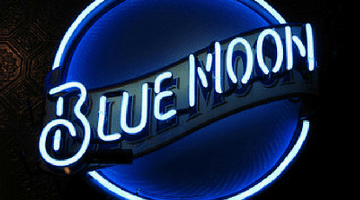 Marketers Paradise is a membership website with professionally produced videos that teach methods for growing your business.
You can watch the first half of each video for free. If you want to see the entire video, you must join for $35 a month.
[Update – 5Dec16: I just learned that Marketers Paradise will soon change the format from offering the first half of each video for free to a short teaser style video.]
You won't find any hype or false promises at Marketers Paradise and there are no silly upsells or one-time offers. You will find solid information that will substantially boost your online earning potential.
Examples of Marketers Paradise Videos
Each video course is a single video and every video delivers big.
The first video I watched was How To Get 1,000 Visitors In 30 Minutes for Just $1. I had my doubts at first but after a frustrating round with Google Adwords, I was ready for something cheap and easy.
Not only is this method cheap and easy, but it's also fun! As an experiment, I sent 5,000 hits to an affiliate landing page and got five sign-ups. Five sign-ups for five bucks. Easy, peasy, lemon squeezy.
The traffic came from Adf.ly which is probably the lowest quality traffic you can get, but it's cheap and maybe you can figure out a way to profit from it. Click here to visit the Adfly website.
 Professional Videos
Chris Luck narrates each video with a pleasant, clear voice. The graphics are high resolution and the pace is casual so it's easy to follow along.
As an internet entrepreneur, I appreciate the example of integrity Chris Luck demonstrates in the Marketers Paradise videos.
He has a lot of valuable information about how to succeed online.
If You're an Affiliate Marketer
If you're an Affiliate Marketer, I recommend you join Marketers Paradise and their affiliate program. The link to their affiliate program is at the bottom of the website.
Inside the Marketers Paradise affiliate area, there are several training videos that teach unique methods for marketing online without a website.
One method generates cash on demand. That alone is worth the price of admission.
These methods can be used to promote any product, service or membership site with an affiliate program.
I binge watched all the affiliate training videos in one evening and was so excited I couldn't sleep. My mind kept spinning about ways I can use what I had learned to promote another membership site.
The Last Word on Marketers Paradise
I no longer recommend Marketer's Paradise. It was great for a month or two, but then reality set in.
If you are searching for a legitimate place to learn internet marketing, the place to begin is with the Online Entrepreneur Certification Course. The first 10 lessons are free. Click here to learn more.
If you found this article helpful or have experience with Marketer's Paradise, please leave a comment below.