Can you really start a never-ending flow of cash into your PayPal account within an hour, and not do another "stitch" of work again? That's what EasyCash4Ads promises, but as always, there is more to the story. Follow me to see the Devil in the details.
Name: Easy Cash 4 Ads
Website: easycash4ads.com
Owner: Craig Haywood
Price: $19
Opinion: Not Recommended
What is EasyCash4Ads?
EasyCash4Ads promises to transform your perception of making money online and to create a regular income that never stops. The EasyCash4Ads sales video claims in as little as an hour after

joining, you'll never have to do another stitch of work again, yet the income will get bigger and bigger.
The secret, apparently, is that people pay you for visiting your ad. EasyCash4Ads appears to be a simple business. When you join, you pay $19. That is the only expense.
How EasyCash4Ads Works.
Remember the $19 it costs to join EasyCash4Ads? $10 goes to your sponsor. Your sponsor is the person whose ad you saw and clicked to join. $9 goes to admin and to pay for your ad, which is a clone of the ad you joined through.
Before you can start making money with EasyCash4Ads, you must recruit two people. When these two people join, $10 of their payment goes to your sponsor. $9 goes to admin to pay for their ads.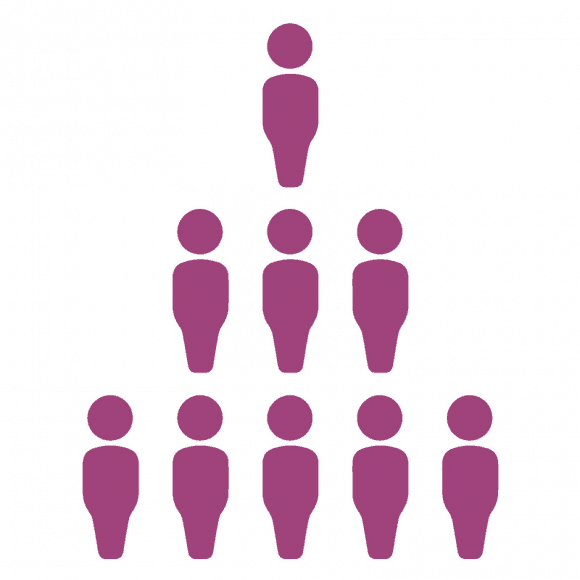 You don't get anything from your first two recruits. Recruiting your first two recruits qualifies you to make money from all the other people you recruit. Your first two recruits are passed up to form legs under your sponsor.
When your third recruit joins and pays $19, $10 goes to you and $9 goes to admin to pay for his ad. Your third recruit is directly under you and must now qualify to earn money by recruiting two people. When they do, the first two people he recruits pays you $10 and they are placed directly under you.
These two people must now qualify by recruiting two people. In theory, this cycle can repeat indefinitely. The more you recruit, the more you make, in theory.
What You Get.
With EasyCash4Ads, you are essentially paying for a license to sell EasyCash4Ads. You will also receive generic material on how to promote EasyCash4Ads.
No Refund. No Guarantee.
EasyCash4Ads has no refund or guarantee policy. When you spend the money to join, that money is gone forever. Fortunately, it's not a lot of money and that is part of its appeal.
The good thing about EasyCash4Ads lack of refunds is if you try it and get paid, that money will stay in your PayPal account. You don't have to worry about chargebacks.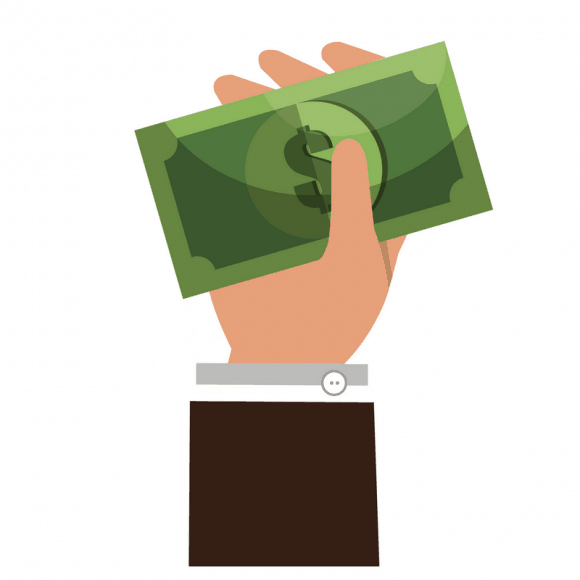 That said, you might think there is very little to lose in trying EasyCash4Ads. And, that is probably true. However, there is a greater risk you should know about.
The Beauty of EasyCash4Ads.
I find the simplicity of EasyCash4Ads very attractive. The expense is small and the flow of money direct. In theory, it might be possible to do well with EasyCash4Ads if you know how to drive a lot of cheap or free traffic to the sales video.
That's a big "if," and a big weakness in the system. I suspect people who try EasyCash4Ads believe it's easy to promote. Unfortunately, getting people to see the ad is a tricky business.
If you're good at driving traffic to wherever you want, you will do much better with a more respectable offer. And, if you don't know how to drive traffic to an offer, you'll only lose money with EasyCash4Ads.
But that's not the worst part about EasyCash4Ads. The worst part is it is probably illegal, at least in the developed countries.
What is EasyCash4Ads Really?
Some bloggers have described EasyCash4Ads as a gifting scheme. However, I see the defining factor with EasyCash4Ads to be their dependence on recruiting. I suspect it's a pyramid scheme.
When trying to determine if an organization is a pyramid scheme or not, the United States Federal Trade Commission looks to see how revenue is generated in that business. If most of the revenue comes from recruitment and not retail sales, it may be a pyramid scheme as defined by the FTC.
Don't Get Burned.
In my view, EasyCash4Ads does not have a retail product and relies exclusively on recruitment to generate revenue. In the United States, promoting or participating in a pyramid or gifting scheme is a felony punishable by up to five years in prison, a fine of up to $50,000 or both. There may also be civil penalties of $5,000 per violation.
The Last Word on EasyCash4Ads.
At best, EasyCash4Ads is a petty program. For an experienced internet marketer who knows how to drive traffic, it might be an interesting experiment. However, I doubt it would produce more than pocket change.
At best, EasyCash4Ads is a simple Multi-Level Marketing scheme. I'm not a fan of MLMs, because every MLM has a built-in fatal flaw.
An MLM is a business inside a business. When you build an MLM organization, you are building a business for the few people at the top who own the company. They can change the rules anytime they want and take your business away. Building an MLM business is building on shifting sand.
EasyCash4Ads is no different. Every time you recruit someone into it, the owner, Craig Haywood, makes $9. He's the big winner every time.
Because EasyCash4Ads may be a pyramid scheme and subject to being shut down or blocked at any moment, it's a lousy business model. I wouldn't waste time on it.
One-off gimmicks like EasyCash4Ads are not the way to generate a substantial and stable income. If you want to make money online, you will need to learn a few basic internet marketing skills. With the right skill set, your earning potential is unlimited.
A Better Option for YOU…
When you try to find an honest to goodness way to make money online, you are met with a world of con men. It's a minefield of traps waiting to take your money for as far as the eye can see.
That's why I'm devoted to helping anyone learn how to make money online the right way.
Making money online is a lot like making money off line. It takes skill and effort. Fortunately, the internet permits you to leverage your work, so you can make more money more quickly online.
However, this doesn't mean you can get rich quick. It means with the right training and support, you can be financially independent in years instead of decades.
And it's not difficult. I'm convinced anyone who can write an email and surf the web has the capacity for building a successful internet business, IF they are properly trained and supported. That's why we recommend the FREE Starter Level of the Online Entrepreneur Certification Course.
The FREE Starter Course will show you the basics of internet marketing and introduces you to a supportive community of marketers who are eager to help you every step of the way.
When you sign up for the FREE Course through this website, I'll mentor you one on one at no cost.
For More Info, Click Here.

If you found this article helpful or have an experience to share, please leave a comment below. Thank you.