Computta claims to be a cryptocurrency mining service that gives away free crypto mining software. However, there are some troubling facts about Computta you should know. Follow me to discover the Devil in the details.
Product Website: computta.com
Product Cost: Free software
Product Owner: Cannot be determined.
Ranking:  Not Recommended.
What is Computta?
Computta presents itself as a cryptocurrency mining service. Specifically, Computta promises you can turn your "computer into a 24/7 money generator." And that "…ANYONE with a computer can …start generating cryptocurrency…"
In other words, Computta promises you free money on autopilot. In a moment, I'll prove why it is highly unlikely you will make money with Computta.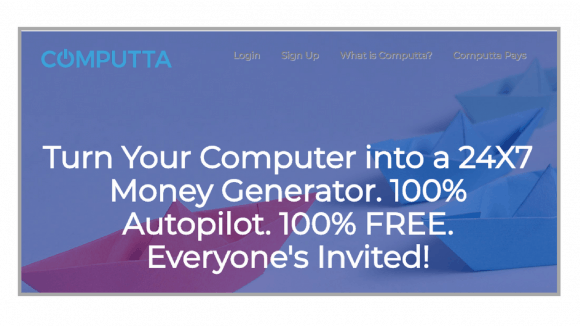 Computta states the reason they give the software away for free is that they will keep 25% of the bitcoins your computer mines.
We're told Computta was created by cryptocurrency professionals, but we are not told who these professionals are. We aren't even told who owns Computta. What are they hiding?
According to the Computta website, if you download Computta's free crypto mining software, SmartMiner, and let it run on your computer, you will earn Bitcoins. Computta states that the average computer generates $22.80 per month with their software and that a gaming computer will generate $78 per month.
Any time an offer promises free money you had better be skeptical. Computta wants something from you. The promise of making money on autopilot is the bait. Take a good hard look at what they want you to give them in exchange for the free money they promise.
Is Computta a Scam?
Computta wants you to download their software to your computer. What could go wrong?
It is not possible to know what Computta really is without downloading their software and risking the health of your computer, or worse, compromising your identity and personal information, including bank account and credit card data.
In a moment, I'll discuss some troubling clues I found on the Computta website. These clues make me question the
Computta story and speculate about the real reason they want you to download their software.
The Risks of Downloading Free Software.
First, let me clarify the risks you may be taking if you download the Computta software.
When you download software from a questionable source, you could be downloading viruses, malware or spyware. Damage caused by malware and spyware can extend far beyond the destruction of your PC or laptop. It can infect the computers of your friends through email.
Some spyware will record your keystrokes when you log into your bank accounts, or record data from personal files, or literally spy on you through the camera and microphone of your device.
Ultimately, malicious software can give someone else remote control of your computer. Once they have control of your computer, they can do whatever they want with it, including rummaging through your personal files to find account numbers and passwords.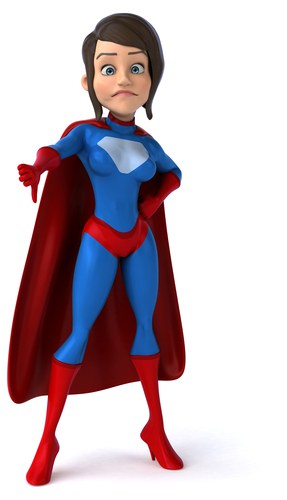 A legitimate company that wants you to download their software knows they must earn your trust and prove to you that their software is safe and reliable. Computta has done nothing to earn our trust.
Computta doesn't even bother to introduce us to the cryptocurrency professionals who supposedly built it.
If Computta was legit, they would go above and beyond to prove themselves. Instead of building trust and proving how reliable they are, Computta tries to tempt you with a promise of free money.
Promising you something you cannot prove until after you have downloaded their software and possibly compromised your computer is not building trust. It is nothing more than an attempt to exploit your greed.
Exploiting greed is a hallmark of a scam
At first, the Computta story about mining bitcoin with their special mining software might seem plausible. In the early days of cryptocurrencies, it was possible to use a PC to mine for coin, but not now. Now it requires special hardware.
"…you won't be able to mine bitcoins on a PC." (99bitcoins)
No Proof of Income.
Computta.com is a year old. If it does what it promises, there should be an abundance of proof on the internet that you can make money with their free software. I could not find any proof anywhere that people are making money with the free Computta software.
The only people who recommend Computta are people trying to get you to join through their affiliate link.
What Does Computta Really Do?
If real crypto currency experts tell us that it is no longer possible to use a PC to mine cryptos, what does the free Computta software really do? We can only speculate. However, it is reasonable to assume it will not make you money on autopilot. Why risk ruining your computer, or worse, for a false promise?
A Better Option for YOU…
When you try to find a legit way to make money online, you are faced with a ton of con men. It's a minefield of deathtraps for as far as the eye can see. That is why I'm committed to showing people a reliable, sane and safe way to make money from home.
Making money online is a lot like making money off-line. It takes skill and sustained effort. Thankfully, the internet permits you to leverage your work, so you can make more money faster online.
But, this does not mean you can get rich quick. It means with the proper training and support, you can be financially independent in years instead of decades.
I'm convinced anyone who can send an email and surf the web is capable of building a successful internet business, IF they are properly trained and supported. That's why I recommend the FREE Starter Level of the Online Entrepreneur Certification Course.
The FREE TRAINING shows you the basics of affiliate marketing and introduces you to an amazing community of internet marketers who are ready to help you build an online business that will change your life.
When you sign up for the FREE TRAINING through this website, I'll mentor you one-on-one at no cost.
To Get Started, Click Here.
If you found this article helpful or have experience with Computta, please leave a comment below.