Is Club 365 the secret to wealth creation and financial freedom? Justin Powell, the founder of Club 365 says you can make $1,250 a day and only work an hour a week. As wonderful as that would be, we've found a few things you should know. Keep reading to discover the Devil in the details.
Product: Club 365
Website: club365.co/invite
Price: $27.99
Owner: Justin Powell (probably a pseudonym)
Opinion: Not Recommended
What Is Club 365?
According to the sales video, Club 365 is apparently a system that will help you earn a lot of money in the tunes of $456, $874 or even $1250 each day.
So, if you are looking for the latest and greatest ways to make money online, the speaker makes it seems like you've definitely come to the right place. Apparently, the key to financial freedom cannot be found anywhere else except here.
Just 1 Hour.

Justin Powell, who is the supposed creator of the product, does a great job of convincing the viewer that his never-seen-before training can't be found elsewhere, and he claims that gurus have tried to pay him thousands of dollars for his top-secret tips.
If you are short on time, Justin frequently emphasizes that the product is perfect for you. To get started, you'll only need one hour per week. Doesn't that sound amazing?
The cost to access the club is only $27.99. If you are thinking "what the heck, I'll try it out," then Justin has delivered an effective sales pitch.
What Is Club 365, Really?
After watching the sales video, you probably want to get started right away! Before you give away your hard-earned cash, I would like to share with you the truth about this product.
So, what is Club 365, really? It claims to teach you the ropes about affiliate marketing and e-commerce on Amazon.
At first glance, the product might seem to have substantial training, but the training is really nothing more than a series of PDFs.
Just PDFs.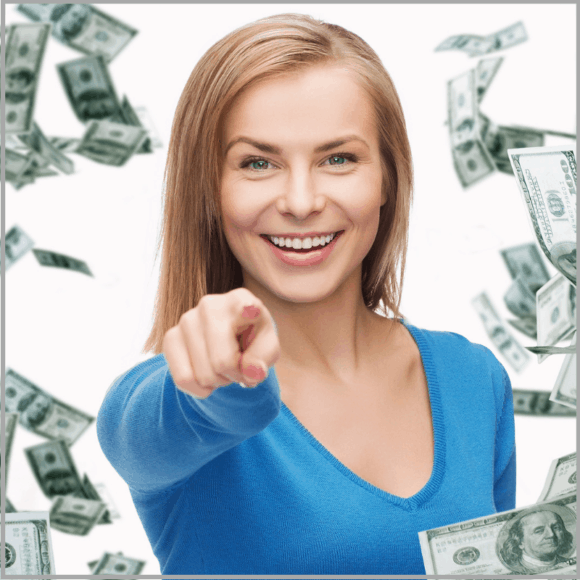 Here are the PDF documents that are included in the product: The Ultimate Guide to Shopify, E-Commerce Kickstart, eBay E-Commerce Secrets, and The Amazon Rush. These documents cover topics such as how to become an Amazon affiliate, how to set up a Shopify store, and how to become an e-Bay merchant.
These are some great topics for beginners, so my concerns about the product are not in the topics themselves. The problem actually lies in the actual content of the training.
In order for beginners to excel in affiliate marketing, they need a specific action plan or implementation strategy. Sadly, the system offers neither. It's just PDFs. That's all you get with Club 365. There is no support and nobody will answer your questions.
Superficial Training.
Since the training does not go into depth about how to succeed on Amazon, beginners will most likely to be lost and confused.
For example, in "The Ultimate Guide to Shopify" training, the entire subject of generating traffic to your store is only covered in a couple short pages. I can tell you right now that generating traffic to your store is not as easy as the system has led you to think. Also, Shopify has very thorough and free training on their website.
When it comes to the cryptocurrency section, the training is just as basic. Apparently, one way to succeed in this field is to get free cryptocurrencies using AirDrop secrets. The product's "AirDrop Secrets" training is literally only six pages long! Who would actually invest money based on a six-page document? I know I wouldn't!
The cryptocurrency market is notoriously unstable, so this type of trading cannot be learned from a PDF. Also, cryptocurrency is a very dangerous arena and not suitable for beginners. I would argue they are not suitable for anyone. Read more about cryptos here.
And beware of the websites and brokers they recommend in the limited cryptocurrency training they do offer. How will you know if these websites and brokers are viable? Even if these services are legit, you are unlikely to make money based on a six-page document that explains the significance of AirDrop.
Possible PLR.
The website claims that the product's training is valued at over $8. If you ask me, that's just complete nonsense. Most of the training included in the product is so basic that the content can be found online for free. I suspect the Club 365 PDFs are Private Label Rights products.
Worthless at Any Price.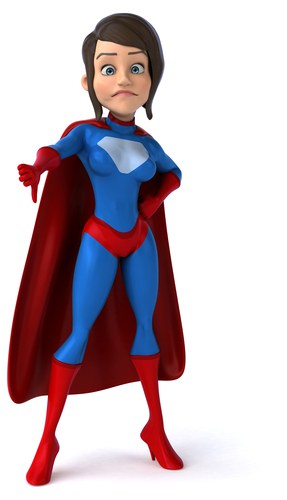 Even though the cost of Club 365 is low, just $27.99 the money is still better kept in your pocket. There's just simply no need to pay a joining fee of $27.99 for such basic training that really won't help you.
Just remember that the price of the club is priced low for a reason. The creator of the system is hoping that you'll pay the $27.99 joining fee and then forget to ask for a refund once you figure out what this product is worthless.
Although this product may not necessarily be a scam, I definitely don't recommend it. Most of the ClickBank products like Easy Insta Profits and Club 365 follow the same familiar pattern of misleading unassuming consumers by promising a life full of riches. Don't believe the hype!
You Won't Make Money.
Due to the limited training, it's extremely doubtful that anyone will earn anything with the product. As far as I'm concerned, you'll be lucky to earn anything at all.
I know better than to recommend Club 365 since the product's marketing message is just too similar to Easy Insta Profits, which is also an extremely misleading system.
The Last Word on Club 365.
Club 365 is NOT the secret to wealth creation or financial freedom. It's just a bunch of PDFs that were probably purchased from a PLR site. You'll find better information online for free.
You will not make $1,250 a day with Club 365. You won't make a dime.
Club 365 is not expensive, and it is backed by the ClickBank 60-day money back guarantee, but why bother with it? It won't help you. If you buy it, you are only wasting your money.
Making Money Online.
If you want to make enough money online to quit your job, it's going to take more than a bunch PDFs.
The truth is, making money online is not difficult and it isn't secret either. It doesn't cost much to learn if you find a legitimate place to learn.
However, it does take time and effort.
As long as you search for secrets or easy ways to make fast money, you will be vulnerable to dubious products like Club 365.
Focus on Learning the Skills.
Instead of searching for an easy way to make money online, I encourage you to focus on learning the proper skills and the industry's best practices.
Once you develop the skills to make money online, you will always be able to make money. You'll become financially bombproof. It's not difficult, but it will take commitment and patience.
I recommend the Online Entrepreneur Certification Course. It free to start. There's a paid level too, but that's for later. You'll know if it's right for you when that time comes.
Start with the free course. Learn the fundamentals. Then you can make informed decisions about building an online business that can change your life.
If you found this article helpful or have experience with Club 365, please leave a comment below.