CashCrate promises you can make money completing surveys, shopping, completing offers, referring others, socializing, playing games and through contests. However, the truth is a bit darker than they pretend. In this article, I discuss how CashCrate really works and what you need to know before you play their game.
Name of Product: CashCrateWebsite: CashCrate.comPrice: Free to join, but it can still cost you!)Owner: CashCrate LLC (aka Cash Crate)Principal: Mr. Patrick Clochesy(CEO)Mr. Joe Coleman(Manager)Opinion: Not Recommended
What is CashCrate About?
CashCrate is not a research company. It's a marketing company cleverly disguised to make you believe it's a research organization where you can earn money by completing surveys, trying out products, shopping, referring others, socializing, playing games and winning contests.
Remember, CashCrate gathers personal information from you through its surveys and immediately sells your personal information to other companies. CashCrate also earns commissions on products members are required to buy before completing many of the surveys.
What CashCrate pays you is simply a fraction of the commission they earn when you buy a product or service in the course of completing a survey or trying a product or service. CashCrate gets you to buy products and services under the false pretense that you have to evaluate them before you can complete a survey. They don't really pay you when you do this. They merely give you back some of your money.
The truth is, you will be spending more than you will be earning.
CashCrate Complaints.
If you search online you will find a lot of complaints about CashCrate. You will also find many reviews that praise CashCrate. The positive reviews are suspect and are probably either written by someone trying to get a commission by referring others to CashCrate or from someone paid by CashCrate to write positive reviews.
The CashCrate Complaints are so damning, it's impossible to imagine anything good about CashCrate.
Here are a few typical CashCrate complaints:
"You will have to. . . give out a valid email and phone number. Some of these offers deceptively hide terms and conditions . . . you'll be agreeing to having your phone bill billed, getting a ton of spam email . . . (approx 400 spam emails in 3 days) and telemarketing calls (about 6 a day for medical insurance which are continuing and the majority of these companies will never report back that you completed the survey and you never get paid for it." Egleym, Platteville, Wisconsin, U.S.A. (Source: RipOffReport.com)
"Do not get involved with Cashcrate unless you want your cell phone number and email address sabotaged!!!! You will make no money at doing this. It takes up a lot of time for nothing. My phone rings off the hook daily with calls now, and my email account is flooded with all different types of junk mail."Sandy E. (Source: SiteJabber.com)
"I'm a SAHM and was hoping to make a little extra cash doing surveys. They IMMEDIATELY sell your email and phone number. The first day I signed up, I received 15 sales calls within 10 minutes and my spam mail is getting 100 hits a day instead of about 20. Now, even though I canceled the account and requested my name taken off all lists, I still get calls. Today I received one about my "topical pain medicine order", which is not at all the surveys I agreed to by signing up for the website. After telling the person 4 times that I did not order pain meds, they hung up on me. I have had to restrict my phone to accept only contact list numbers for now. It sucks."Kimberly J. (Source: SiteJabber.com
"I tried this website after hearing a lot of positive comments about it, and I am so horrified with it. You spend nearly ten minutes, purely in qualifying questions, after which you are told that you just wasted your time answering because you do not "meet the requirements for the survey." The amount you "get" from the surveys is extremely minimal to the point where there shouldn't even be any criteria for a survey in question (ex. $0.10 for a 30 minute survey). This website is a waste of your time, and only serves to clutter up your inbox. Do NOT sign up for this!" Stella J. (Source: SiteJabber.com)
How Does CashCrate Work?
Before CashCrate pays you, you will have to accrue $20 in earnings. Earning $20 is difficult unless you do product and service evaluations, which means you must buy the product or service. Which, in turn, means you are spending more money than you are earning.
If you only do the surveys, remember CashCrate sells your personal information to other companies at a much higher rate than they pay you.
While you might make pennies for completing a survey and revealing your private information, CashCrate makes several dollars.
Death by Spam.
Because CashCrate will sell your email far and wide, your inbox will be spammed to death, and there is little you can do about it.
In the CashCrate Terms of Service, they clearly state you must monitor your inbox to receive surveys and notices from CashCrate. If you do not respond to their emails, your account will be deemed inactive, and they will not pay you.
And, it won't be just your inbox either. Expect your phone to ring with a lot of annoying spam calls trying to sell you everything from cancer insurance to grass-fed beef.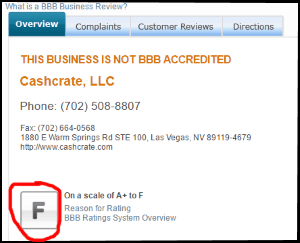 CashCrate and the BBB.
The Better Business  gives CashCrate a big fat "F". CashCrate is listed with the Better Business Bureau of Southern Nevada under the business category as "Marketing Programs & Services." Like I said earlier, CashCrate is a marketing company. It's not a survey company or a research company. It's a marketing company. Marketing companies sell things. (Source: Southern Nevada BBB)
"this company sales your personal information and when you make money they will cheat you out of your money after working so hard on make money on their site if you make over hundred dollars on radiology they would not pay you when it says on their site you can make 1cent every ten min but they lie and make up excuses not to pay you and will lock you out of your account and wont tell you anything beware of this company because they lie and sale your personal information for money and only pay you little money and it's not worth your personal information being sold . . ." (Source: BBB)
Sneaky CashCrate Evaluations.
Before you can even take a survey, you must first be evaluated.
CashCrate does not pay you for completing the evaluations.
What the evaluation process is really about is getting your personal information for free. To put it another way, you are giving away your personal information and inviting spam into your inbox and spam phone calls. And you will not be paid for any of the information CashCrate gets from you in the evaluation process.
Unfortunately, after CashCrate deems your qualified to complete their surveys, it only gets worse.
For example, you might try to qualify for a survey regarding an insurance company, but to qualify you must first buy some insurance.
Another example is a survey that requires you to join a movie service before you can qualify to take the survey. In order to qualify, you must first give them your credit card information and actually sign up for the service. Afterward, you will spend 20 minutes or more filling out a survey. All this to earn a couple of dollars.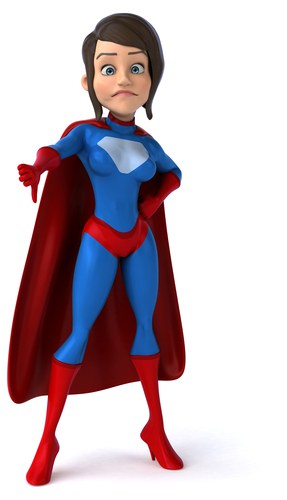 ScamAvenger Girl, says "Thumbs Down!"
The truth is, you aren't earning anything. You are only getting a little bit of your money back!
CashCrate Referral Program.
Another way to make money with CashCrate is through their referral program. Some sources claim this pays the best. The ugly truth is by referring others to CashCrate you earn a commission.
The positive reviews you see online about CashCrate are either planted by CashCrate or they are people in the CashCrate referral program trying to sell you out for a commission.
If you care about your friends, don't sell them out to CashCrate. There are legitimate ways to earn money online. CashCrate is not one of them.
The Last Word on CashCrate.
CashCrate is nothing more than a marketing company. Cashcrate draws you in with the promise of making easy money completing surveys.
The survey is just a ruse to get your personal information which they immediately sell to other companies. And CashCrate will also try to get you to buy products and services.
If you buy anything through CashCrate, CashCrate is paid a commission. The money you earn is really just a fraction of the money you spent.
I do not recommend CashCrate and strongly encourage you to avoid it and all so-called survey companies. They are not what they appear to be. You will probably not make any money with CashCrate. However, if you still want to try CashCrate, please follow these rules to protect yourself.
Create a separate email account just for your interactions with CashCrate. Once CashCrate has your email account, it will get spammed relentlessly.
DO NOT give CashCrate, or any of the third party websites linked to CashCrate, your credit card or debit card information.
Do NOT enter into any contracts with CashCrate or any of the third party websites linked to CashCrate.
At best, CashCrate is a waste of time. At worse, it could cost you dearly, compromise your personal information, open your email inbox to spammers and your phone to endless spam phone calls.
A Better Option For You.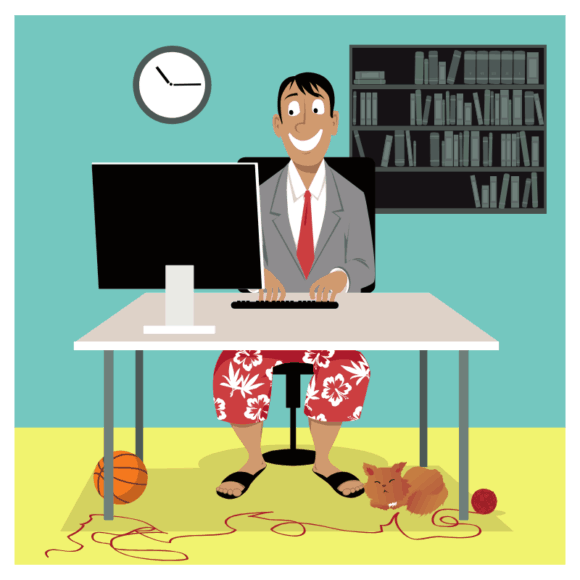 I understand your desire to earn cash, but CashCrate won't help you.  There isn't a quick and easy way to make money without violating laws and ethics. Anyone who says there is, is trying to scam you. Remember, your desire for money makes you vulnerable to every scam imaginable.
You CAN make money, but first you must avoid the scams. Scams may destroy you financially and emotionally.
If you want to make a full-time income, even replace your job, affiliate marketing might be your ticket to a better life. With the proper training, affiliate marketing is a very reliable business . It's easy and affordable to get started as an affiliate marketer. I'm convinced anyone who can write and email and surf the internet can build a successful affiliate marketing business.
The key to succeeding as an affiliate marketer is to get the right training, that's why I recommend the FREE starter level of the Online Entrepreneur Certification Course. It teaches the basics of affiliate marketing at no cost and without risk. If you want to know how to make money online the right way, the Online Entrepreneur Certification Course is the place.
When you enroll in the FREE starter level of the Online Entrepreneur Certification Course, I'm also available to coach you at no cost. Click to Get Started Now.
If you found this article helpful or have experience with CashCrate, please leave a comment below.