The Best Easy Work website posts "Help Wanted" at the top of the page and promises you can earn up to $4000 per deal with guaranteed payments made daily. Is Best Easy Work a lucrative job? Not really. Follow me and I'll show you the Devil in the details.
Product: A Dubious MLM "Opportunity."
Website: besteasywork.com
Cost: Free, plus upsells to $5000.
Owner: Martin Ruiz
Opinion: Not Recommended.
What is Best Easy Work?
The first line of the Best Easy Work website says, "Help Wanted." Initially, Best Easy Work presents itself as a job capable of earning up to $4,000 per deal with guaranteed payments made daily.
According to their website, you can join Best Easy Work for free, get a free website and start making money immediately. Best Easy Work also promises you don't need any experience because their system is completely automated.
That is all you will learn from the Best Easy Work website until you give them your name, email address, and phone number. It is suspicious that they want your phone number before they explain what their business is or how you make money with it.
Their ploy is to give you a free website in exchange for your personal information. That's a lousy deal.
Although Best Easy Work promises you can make a lot of money, they fail to mention how. Where is the money coming from? What do you have to do to get it? You won't know unless you give them your name, email, and phone number.
Is Best Easy Work a Scam?
The Best Easy Work website is messy and confusing. This may be by design to mask the true nature of Best Easy Work. The one message that is repeated loud and clear throughout the various pages of the Best Easy Work website is the promise that you can quickly and easily make a lot of money.
However, when we take a closer look, it becomes apparent that making money with Best Easy Work will cost you dearly.
If you give Best Easy Work your name, email address, and phone number, you arrive on another page that wants more of your personal information. Now they want your home address, plus your phone number!
We still do not know where the money comes from or what we must do to earn it.
A Best Easy Work Review.
Even after you join, the Best Easy Work website is still very confusing.
On the website, their products are described as "Affordable Dental Plans & Hotel Gift Cards." Will you be selling dental plans and hotel gift cards? Is that where the money comes from? No.
The Dental Plan is not dental insurance. It's just a discount card. The Hotel Gift Cards are not worth cash. They too are just discount cards, little more than coupons. So, where does the money come from?
There are eleven membership levels inside Best Easy Work. The first level is free. As a free member, Best Easy Work claims you can promote the program and get paid $25 for every person who joins Best Easy Work as a paid member through your affiliate link.
Above the free membership level, there are 10 paid membership levels. The first paid level costs $88. The highest level costs $5000.
When you buy a level, you are then authorized to sell that level and every level below it. This is where the money comes from.
Because of the many levels and because members can earn overrides on their downline, Best Easy Work looks like an MLM, otherwise known as a multilevel marketing company.
A Word About MLMs.
Near the top of this article, for lack of a better descriptor, I described Best Easy Work as a dubious MLM "opportunity." In a moment, I'll show you why Best Easy Work is far worse than an MLM, but for now, I wish to make a point.  My point is, the very best MLM companies on the planet have a fatal flaw that can destroy you as a marketer.
The fatal flaw is that no matter how successful you become in an MLM business you do not control your business. Ultimately, the MLM company controls your business. The company can change the rules anytime it wishes. An MLM company can kick you out and take your downline. It happens. The company can be bought out or shut down or go bankrupt. Every year, many MLMs do.
When you build an MLM business, you are investing your time, money and emotional energy into building someone else's business. This is as good as it gets with MLM. (See The Heartbreak of MLM)
Unfortunately, with Best Easy Work, it gets far worse.
$5000 Gets You $4000.
You will not earn $4000 per deal, as Best Easy Work promises, by selling dental discount plans and hotel discount coupons. You earn $4000 per deal when you join Best Easy Work at the $5000 level and then sell that same level to someone else.
The money comes from recruiting people into the scheme. This is a key detail to remember. Best Easy Work is dependent on recruiting.
People don't join Best Easy Work to sell discount dental plans and hotel coupons. People join Best Easy Work because they want to make thousands of dollars on autopilot.
However, unless you have extraordinary marketing skills, it is doubtful you will ever sell Best Easy Work to anyone. Convincing someone to pay $5000 for anything is difficult. Best Easy Work has nothing legitimate to offer. Trying to persuade someone to spend $5000 for nothing is nearly impossible.
There are no refunds with Best Easy Work. You can only pay for Best Easy Work with a money order. Once you give Best Easy Work your money, it's gone forever. You will not get it back.
How difficult do you think it will be to sell the questionable Best Easy Work opportunity for $5000 after you tell your prospect he must pay with a money order and there are no refunds?
Best Easy Work Is Dependent on Recruiting.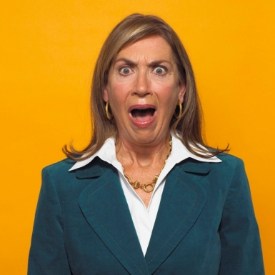 Best Easy Work is built on recruiting others into the scheme. The money comes from selling membership levels. There are no retail sales to people outside of the organization. It is essential to recognize these facts about Best Easy Work because these details fit the United States Federal Trade Commission criteria for a pyramid scheme.
Determining conclusively if a business is a pyramid scheme would require a legal investigation and a court ruling. However, we can refer to the FTC's guidance and determine for ourselves if Best Easy Work is a genuine opportunity or a trap to avoid. Here is what the FTC says about pyramid schemes.
"Pyramid schemes now come in so many forms that they may be difficult to recognize immediately. However, they all share one overriding characteristic. They promise consumers or investors large profits based primarily on recruiting others to join their program . . ." (US Federal Trade Commission)
The Last Word on Best Easy Work.
Best Easy Work is probably a pyramid scheme that will cost you money and perhaps jeopardize your personal information as well. Best Easy Work starts with a lie claiming "Help Wanted" at the top of their website and only gets worse. Nothing good will come of it.
The truth is, there is no magic system to make fast easy money on autopilot. People do make money online, some people make a lot of money on the internet, but they don't do it with Best Easy Work or any other so-called push-button system.
A Better Option for YOU…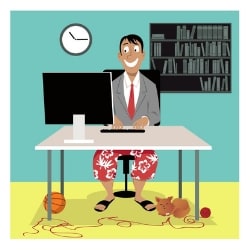 When you try to find a legit way to make money online, you are met with a world of rip-offs. It's a minefield of deathtraps for as far as you can see. That is why I'm committed to helping people learn a safe and reliable way to make money online.
Making money online is a lot like making money off-line. It takes skill and work. Thankfully, the internet permits you to leverage your efforts, so you can make more money faster.
But, this doesn't mean you can get rich overnight. It means with the proper training and support, you can be financially secure in years instead of decades.
I'm confident anyone who can write an email and do simple online searches can earn a full-time income from home, IF they are correctly trained and supported. That's why I recommend the FREE Starter Level of the Online Entrepreneur Certification Course.
The FREE Program will show you the basics of internet marketing and will introduce you to a fantastic community of marketers who are ready to help you every step of the way.
When you sign up for the FREE Starter Training through this website, I'll coach you one-on-one.
For More Info, Click Here.
If you found this article helpful or have experience with Best Easy Work, please leave a comment below.