Aspire Digital Altitude, otherwise known as Aspire, presents itself as a "done-for-you-business-in-a-box" that will teach you how to earn a 6 figure income in 90 days. However, the truth is much different. Aspire is a Multi-Level Marketing organization with extremely high-priced products. Follow me to see the Devil in the details.
Name: Aspire Digital Altitude
Website: digitalaltitude.com
Price: $1 – $19,997. (Yikes!)
Owner: Michael Force
Opinion: Not Recommended.
Update: As of July 2018, the FTC is suing Aspire Digital Altitude creator Michael Force for fraud. (Source)
What is Aspire Digital Altitude?
Aspire Digital Altitude, otherwise known as Aspire, claims to be a "done-for-you-business-in-a-box" that will get you earning a 6 figure income in 90 days. Don't believe it for a minute.
Is Digital Altitude Scam?
In this article, I'll show you that Aspire Digital Altitude is not about helping you make money. The true goal of Aspire Digital Altitude is to load up your credit card and suck as much cash out of you as possible.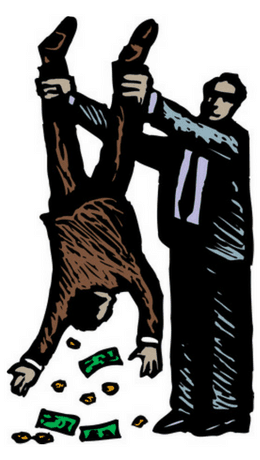 Aspire is a Multi-Level Marketing organization that requires you to pay monthly fees and purchase products before you can sell them. This is insane.
A legitimate company does not require affiliates to pay for the privilege of selling their products.
Trapping someone into buying products is a massive red flag and a clear indication that Aspire and the Aspire products are worthless.
Michael Force.
Just about everything online about Michael Force, the founder of Aspire, begins with, "he was a US Marine." What does that have to do with anything?
I'm a veteran too, but we're not talking about combat here. We're discussing whether or not you should trust Aspire with your money.
If you find yourself falling for Mr. Force's soft-spoken style, consider this:
". . .(Michael Force) made countless excuses, demeaned us and stole $10,000 . . .when we honestly did not have $10,000 to lose. . . .this was like a dagger to the chest at the time and we literally had to start from ground zero because of him. In the meantime, he was traveling to Paris with his family and basically living on our dime." (Source:Ripoffreport.com)
But enough about Michael Force, let's talk about Aspire Digital Altitude. And let's start with the sales video. It's a beauty.
The Aspire Sales Video.
Here's something to keep in mind when you're watching a sales video. The longer the video is, the less valuable the product. Plus, the deeper the pitchman is trying to set the hook, and the more it's going to cost you.
The longer the sales video, the deeper they're setting the hook!
If a product has true value, the pitchman can just let you try it for free. If you like it, keep it and pay for it. If you don't like, you haven't lost a dime. A legitimate product does not require a long video telling you how great it is.
With a legitimate product, you can see the value yourself.
But, with a product that does not have value, the pitchman must get you emotionally excited to buy it and then lock you into the purchase. That is what Aspire does.
It is difficult to cancel your membership with Aspire.
According to the Aspire terms and conditions, before you can cancel your membership, you must first request an exit interview with an Aspire coach.
Do you really think they are going to let you go once they have your credit card number? Not as long as they can keep charging it.
"I signed up with Aspire to teach and assist me with starting a home based business on-line. It took several months to realize this company's courses and coaching have much to be desired. After spending $6,200.00, . . .I have nothing to show for the money I spent. This has been a horrible experience for me and my family."(Source: ripoffreport.com)
Aspire and Wealthy Affiliate.
Compare Aspire to Wealthy Affiliate. They both claim to help you make money online. While Aspire might only cost $1 to get started, you will be required to pay that $1 with a credit card.
This small expense will be followed by a relentless parade of upsells that ultimately lead to a product that costs nearly $20,000!
On the other hand, Wealthy Affiliate is free to try, no credit card needed. Try it. See if you like. If you find it valuable and helpful, great, stick around. If not, you haven't lost a dime.
Of the two, which do you think has real value and will actually show you how to make money online?
Aspire Digital Altitude Review.
In a nutshell, Aspire Digital Altitude has some serious issues.
It has horribly overpriced upsell products.
You must pay a monthly fee to be an active affiliate.
You must buy a product before you can sell it.
It's a Multi-level Marketing (MLM) organization, otherwise known as a Network Marketing organization. Read my article "The Heartbreak of MLM."
Advancement in Aspire is highly structured, controlled and expensive.
The Aspire compensation plan is complex and difficult to understand. You'll probably never know if you're getting paid what you earned.
If you want to leave Aspire, you must have an "exit interview" before you can cancel your membership. (Creepy like a California cult).
The Cost of Aspire Digital Altitude.
You can clearly see the progression from a small initial buy-in to astronomically expensive levels.
$1 for a 14-day trial.
At the end of the trial, you will be billed $37 and continued to be billed at that rate each month. From there you will be encouraged to buy higher levels of membership.
Hiker Membership Level is $67 a month.
Hiker, plus Climber Level is $127 a month.
Base level is a one-time fee of $397.
Rise level is a one-time fee of $1497
Ascend level is a one-time fee of $6,997
Peak level is a one-time fee of $11,997
Apex level is a one-time fee of $19,997
These levels are the very same overpriced make-money-online products you will be selling with Aspire. People don't need these products and they don't want them.
The only way you can sell this junk is to get people emotionally excited and convince them they can make a lot of money if they buy the Aspire BS.
In other words, you'll have to lie to people if you want to sell Aspire products.
That's a stupid way to try to make money online.
Digital Altitude Reviews.
Anyone singing the praises of Aspire Digital Altitude is an affiliate. They are trying to get you to join through their affiliate link so they can make a huge commission.
They are trying to sell you down the river for a few pieces of silver.
The First Rule of Business.
The first rule of business is to stay in business.
If you spend thousands of dollars up front with Aspire, you won't be in business very long, but you'll be paying the credit card bill for months if not years.
The Truth about Making Money Online.
Making money online is very simple. It doesn't cost a lot to get started, but it does require sustained effort. In other words, it takes work, but not hard work.
Making money online is a lot easier than a dead-end job.
In the beginning, the challenge is that you have to create content for your website before you make money.
Content is what brings people to your website. The more people you can attract to your website, the more money you can make.
However, it might take months for people to find your site.
It is in the gap between writing content and seeing results that most people quit.
There are other ways to make money online too, but it begins with building a website and adding a lot of content to it. When it's done right, making money online really is as simple as that.
The Last Word on Aspire Digital Altitude.
Don't waste your money, time and emotional energy on Aspire. You'll only lose money trying to push Aspire products nobody wants and few people can afford.
Instead of the Aspire nonsense, why not build a legitimate online business based on integrity and proven business principles? It is so much easier to make money by helping people.
My friends and I will show you how. We're an online community of internet entrepreneurs who help people build successful online businesses. We'll help you too and it won't cost a thing to get started.
Click Here to see how we can help you build a profitable internet business.
If you found this article helpful, please leave a comment below. Thank you.