If you go online searching for a way to work from home, you'll hit a virtual wall of online scams. Scams are everywhere. If you aren't careful, you may soon learn a hard and expensive lesson. In this article, I discuss the most common work from home scams and show how to avoid them.
What is a Work from Home Scam?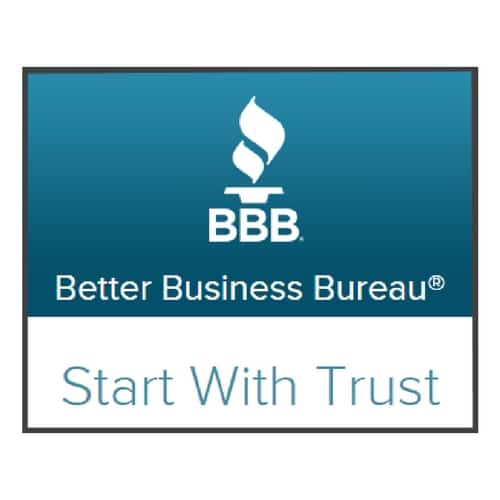 Before you get involved with a work from home opportunity, you must do your homework. You must research the company you are considering.
If you do not research the company, you will probably get scammed.
As a minimum, check with the Better Business Bureau.
Also, search online for unbiased reviews. Keep in mind that in most cases, if the review is positive it is because the reviewer will make a commission if you join the opportunity through their link.
Be honest with yourself. Are you so desperate to make money that you believe what the scammer is telling you? Falling for the promises of a scammer can cost you dearly.
If you lose money online, you probably won't get it back. (See What to do if You Get Scammed.)
The Most Common Work at Home Scams.
Multi-level Marketing, Network Marketing, MLM (See The Heartbreak of MLM)
Online Surveys. (See Are Online Surveys a Scam?)
The Rebate Processing Scam
Online Search Scam
Envelope Stuffing Scam
Government Grant Scam
Work from Home Assembling Crafts Scam
Medical Billing Scam
Pre-Screened List of Jobs Scam
Mystery Shopper Scam
Money Laundering Scam
Promise of Employment with the Federal Government Scam
How to Avoid Work from Home Scams.
Remember, you want to earn money, not spend it.
Genuine work from home opportunities will not ask you to pay them. Instead, they will give you a task and pay YOU when you finish the task to their satisfaction.
Rules for Avoiding Work From Home Scams.
Rule #1: Do Not Pay Them.
If you cannot try it for free without plugging in your credit card number, it's probably a scam.
A genuine work from home opportunity will pay YOU, not the other way around.
If the offer is legitimate, you'll have the chance to investigate it without risk.
Rule #1 is the king of all rules when it comes to working from home. More rules are listed below, but if you just follow this rule you probably won't get scammed.
Rule #2: Online Guarantees Mean Nothing.
Typically, a work from home scammer will offer a guarantee, but it means nothing. Online, there is no way of enforcing a guarantee. When a scammer offers a guarantee, they are merely trying to gain your trust.
It is essential to be able to try a work from home offer without risk.
If you are tempted to try a work from home offer, ask yourself, what is the worse that can happen? If the worse does happen, can you live with it?
Rule #3: Beware the Low Ball Offer.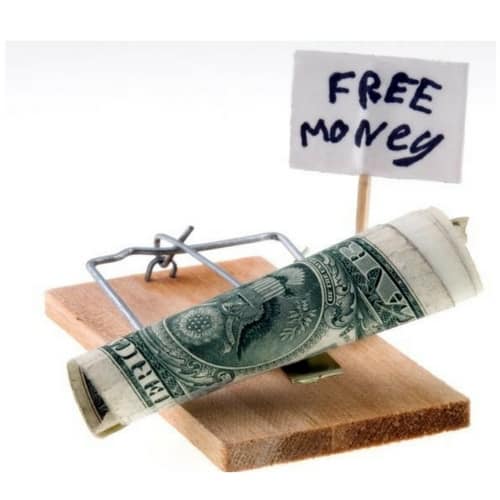 Maybe you get an email offering you the chance to work from home and it will only cost you $5.
In the business, a low ball offer like this is called "the dime sale." It's the cheese in the mouse trap.
If you go for it, the scammer will offer something that costs more money, maybe $10 or $20.
If this happens, don't go any farther. It will only get more expensive.
When you buy the low ball offer, your subconscious tries to prove you made a wise decision by encouraging you to buy the second, more expensive offer too.
Scammers know this and will use it against you.
Remember, you should be earning money from working at home, not spending money!
Rule #4: Beware of Fake Pressure to Buy.
If you are rushed to make a decision, it's a scam. A real work from home opportunity isn't going anywhere.
If someone tries to pressure you into making a decision that's a clear sign you don't want to get involved. No one can make a good decision under pressure.
Scammers know if you have time to think about their offer, you'll see it for what it is, a scam.
Rule #5: Scammers Flash Money and Luxury.
Scammers know if they can get you to feel desperate or greedy, they can trick you into falling for their scam.
We humans are emotional animals and when our emotions are triggered, we get stupid.
Scammers work hard to make us feel greedy and desperate. Once our emotions are triggered, we can't make a smart choice. It's just the way our brains are wired.
When a business flashes money and tempts you with luxury items like houses, cars, boats, vacations and swimming pools, they are playing you for a fool. Don't fall for it.
Are There Any Legitimate Work from Home Jobs?
Yes, there are legitimate work at home opportunities online. You can read about them here.
How You Considered Affiliate Marketing?
If you just want to make some extra money, a legitimate work from home job might be all you need. However, if you want to make substantial money online, affiliate marketing may be a better option.
There's a bit of a learning curve if you have never tried affiliate marketing before, but it's an easy business to set up and it doesn't cost much either, if you do it right. With the proper training, affiliate marketing is a very reliable money maker.
The key is to get the right training and support. That's why I recommend the Online Entrepreneur Certification Course and also why I offer my personal support and coaching at no cost.
To Find Out More About the Online Entrepreneur Certification Course. Go Here.
If you found this article helpful or have experience with a work from home scam, please leave a comment below.