Vindale Research is not a legitimate research company. Continue reading to learn the truth about Vindale Research and the risks you are taking when you participate in their surveys.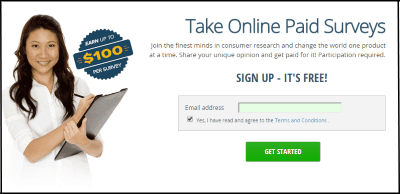 Name of Product: Vindale Research
Website: Vindale.com
Price: Free to join, but purchases may be required.
Owner: SAYFOREXAMPLE, INC.(Source)
Rating: Not Recommended
Vindale Research, Scam Or What?
Vindale Research is not a research company. It's a marketing company cleverly disguised to make you believe it's a research organization.
Vindale sells the personal information it gathers through its surveys to other businesses. And it earns commissions on products members are required to buy before completing many of the surveys.
What Vindale Research pays you is a fraction of the commission they receive when you buy a product or service. Vindale Research gets you to buy products and services under the illusion that you have to evaluate them before you can complete a survey.
The truth is, you will be spending more than you will be earning.
According to an online complaint, you may not be aware that your credit card or debit card has been charged.
"I signed trusting that Vindale was an honorable company. Was I ever wrong! So far, it means $89 added to my credit card for supposedly writing a review on a pet product for a company called Vetz Pets." Margaret G (Source)
Vindale Research Terms of Service.
In the first line of the TOS for Vindale Research, it clearly states that the website is Vindale.com and that it is a web property that is managed by Vindale Media LLC. Nothing in this legal document indicates that Vindale Research has anything to do with research.
What Is Vindale Research?
Before Vindale Research pays you, you will have to accrue $50 in earnings. Earning $50 is difficult unless you do product and service evaluations, which means you must buy products or services. Which, in turn, means you are spending more money than you are earning.
If you only do the surveys, remember Vindale Research sells your personal information to other companies at a much higher rate than they pay you.
While you might make pennies for completing a survey and revealing your private information, Vindale Research makes several dollars.
How You Make Money with Vindale Research.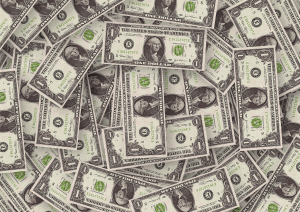 There are only two ways to make money with Vindale Research. You can either give them your personal information, in which case you will earn about twenty-five cents.
Or, you can buy a product or service to evaluate. In which case, Vindale Research will give you back a fraction of the money you gave them and then claim they have paid you.
And because Vindale Research claims that they paid you, you may be liable for taxes for what you receive.
The bottom line is that Vindale Research doesn't have to pay you at all. Read their Terms of Service and you will see that they have given themselves many ways to justify not paying you.
Prepared to Be Spammed.
Because Vindale Research will sell your email far and wide, your inbox will be spammed to death, and there is little you can do about it.
In the Vindale Research Terms of Service, they clearly state you must monitor your inbox to receive surveys and notices from Vindale Research. If you do not respond to their emails, your account will be deemed inactive, and they will not pay you.
Read Vindale Research Terms of Service here.
Vindale Research BBB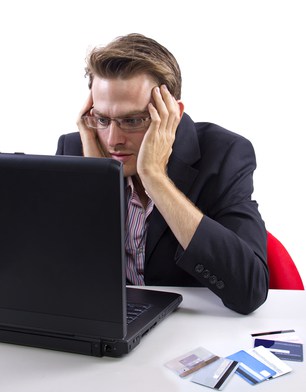 Complaints against Vindale Research with the BBB are evident under the umbrella company that owns Vindale Research. The umbrella company is SAYFOREXAMPLE, INC.
There are 42 complaints against SAYFOREXAMPLE, INC.
The details of most of these complaints are not available. However, of those that are available, the complaints appear to be about not getting paid.
Read the BBB record of SAYFOREXAMPLE, INC here.
Vindale Research Complaints.
There is an abundance of complaints online about Vindale Research. I've included a few here.
Ripoff. Waste of time. The true epitome of chickenhawks. They ask intrusive questions and always say you do not qualify for one reason or another. Suzanne P.

This is a completely ridiculous waste of time.  They'll put you through 15 or 20 minutes of questions, just to tell you that you don't qualify for the survey.  I'm on a lot of panels and I have never encountered an operation this bogus.  Do NOT participate!  Rose W.

This company is fraudulent and unethical. Jay S.

It has taken me about four months to make $10.55, and this is with me going to the site daily. Mandy S.

This company is a SCAM. They Will Cheat you out of your pay.
Gary B.
The above Vindale Research complaints and more are available at Yelp.com.
Additional Vindale Research complaints are available at RipOffReport.com
And still more Vindale Research complaints are available at ConsumerAffairs.com
How the Vindale Research Scam works.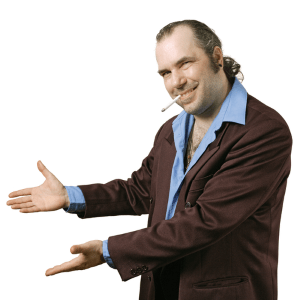 Before you can even take a survey, you must first be evaluated.
Vindale will not pay you for completing the evaluations.
In other words, by completing the evaluation, you are giving Vindale Research your personal information for FREE!
Once you are deemed qualified to complete surveys, it gets worse.
For example, you might try to qualify for a survey regarding a payday loan company, but to qualify you must first take out a payday loan.
Another example is a survey that requires you to join a streaming video service before you qualify to take the survey. You will have to give them your credit card information and incur an expense, plus spend 20 minutes of your time to fill out a survey before you can earn a couple of dollars.
The truth is, you aren't earning anything. You are only getting a little bit of your money back. It's a shell game!
What Is Vindale Research?
Vindale Research is a marketing company. They draw you in with a promise of making easy money completing surveys.
Ultimately, they get your personal information which they sell to other companies. And they also get you to buy products and services.
When you do, Vindale Research is paid a commission, and you get a little of your money back.
The Last Word About Vindale Research, Scam Or What?
If you still want to try Vindale Research, please follow these three rules to protect yourself.
Create a separate email account just for your interactions with them. Once Vindale Research has your email account, it will get spammed relentlessly.
DO NOT give Vindale Research, or any of the third party websites linked to it, your credit card or debit card information.
Do NOT enter into any contracts with Vindale Research or any of the third party websites linked to it.
At best, Vindale Research is a waste of time. At worse, it could cost you dearly, compromise your personal information and open your email inbox to spammers.
I understand the need, the urgency and sometimes even the desperation to earn cash. I've been there more than I want to admit.
Please realize that your desire to earn money makes you vulnerable to every scam imaginable. The truth is, there just isn't a quick and easy way to make money online.
If you want to make an extra $20 or so, you will do better finding something offline. Running errands for people or doing small repairs will earn you more.
However, you CAN make money online if you take the time to build a legitimate business. With the right help and support, you can make a full-time income and even replace your job. Some people earn much more. Millions of people make money online every day with businesses they built themselves. You can too.
Building a profitable online business is more simple than you might expect. I explain how this works in my article How to Really Make Money Online and Never Get Scammed.
I'm here for you,