Can One Dollar really set you free? Trinity Funnel System Freedom Dollar says all it takes is a dollar to start building financial freedom. However, there's more to the story. Follow me to see the Devil in the details.
Name: Trinity Funnel System Freedom Dollar
Website: trinityfunnelsystem.com/freedomdollar
Owners: Steve Hunter & Donald Hutchinson
Price: Free, then $1 to $317 (No refunds)
Opinion: Not Recommended
The Trinity Funnel System Freedom Dollar.
The Trinity Funnel System Freedom Dollar claims to be a unique advertising and passive income generating platform capable of generating more than $25,000 a month. You can start for free, but if you want to make money with Freedom Dollar, you must buy in with a paid membership.

When someone joins Freedom Dollar and upgrades to a paid membership, they are said to be purchasing login ads. A login ad, as defined by Freedom Dollar, is a form of online advertising that appears for 15 seconds when members login. Passive, recurring income is created when a member recruits at least 3 people to join Freedom Dollar and upgrade to a paid membership.
Turn $1 into $25K+?
Trinity Funnel System Freedom Dollar promises you can turn $1 into $25,777 month after month. And, it only costs $1 a month to get started. Then, according to the Trinity Funnel System Freedom Dollar website, when you refer three people your income begins to grow exponentially because of their exclusive trademarked Infinite Width Expansion Technology. This so-called "technology" means you can build the first level of your organization as wide as you want.
Why do they need technology to build wide? It doesn't take technology to permit someone to recruit as wide as they want. It only takes permission.
A 15 Second Ad.
When you become a member of Trinity Funnel System Freedom Dollar and upgrade by paying $1, you'll have access to the Freedom Dollar Login Ad Panel. This is where you post your ad with your link. When members log into Freedom Dollar, they will see member's ads as a full page for 15 seconds.
The Matrix.
As a member, you will be placed in the 3X4 Matrix. Trinity Funnel System Freedom Dollar is fond of reminding us that because the matrix features Infinite Width Expansion™ members are not limited to referring only 3 people but can refer as many as they wish. Obviously, the more people a member refers the more money they can potentially earn. A minimum of 3 is recommended.
How to Make the Big Bucks, NOT!
Although the Trinity Funnel System Freedom Dollar scheme only costs $1 to join, they claim you can earn $25,777 or more in residual passive income each month. However, if you want to earn the big bucks, you will have to join at the highest level which costs $317 a month.
Payouts are through PayPal and are said to be available within 12 to 24 hours after a referral joins at a paid level. The minimum payout is $10.
What is Freedom Dollar Really?
The owner of Freedom Dollar is not revealed on the website. However, inside the member's area, Steve Hunter introduces himself and his business partner Donald Hutchinson. Contact information lists Steve Hunter as admin. Also, Steve Hunter has commented on BehindMLM and Rucksacked and stated there that he is the owner of Freedom Dollar.
The Freedom Dollar program is hosted on the Trinity Funnel System website which appears to be or was a traffic exchange membership site. At first glance, Freedom Dollar seems to be a traffic exchange program too.
Freedom Dollar claims to sell advertising space. However, ad space is not sold to non-members which means there is no retail product. All revenue is generated by selling membership positions.
The Ads are a Ruse.
There are 4 paid membership levels. Each membership level is more expensive than the level below it, yet the ad space remains the same regardless of which membership level you own.
While Freedom Dollar might claim they are selling online ads, in truth, it appears they are really selling membership positions. The higher the membership you purchase, the more money you are promised to make.
In my opinion, buying ads is a ruse intended to conceal the true nature of the Freedom Dollar scheme.
The Freedom Dollar Compensation Plan.
Freedom Dollar members gift money to one another each month across a 3×4 matrix. This matrix structure positions a Freedom Dollar member at the top with two positions beneath them creating Level 1.
Buying and Selling Positions.
When someone joins Freedom Dollar and upgrades to the $1 paid membership, they are gifting that dollar to the member who recruited them. By upgrading and gifting $1, the member is qualified to collect $1 from 3 people they recruit.
A member moves up the matrix to the second level when they upgrade to the $3 membership. This qualifies them to collect $3 from 9 people they recruit. They can continue to the 3rd level of the matrix by paying $15 and are then qualified to collect $15 from 27 people they recruit who also upgrade to that level. To move up to the 4th level, a member must first pay $317 a month. At the 4th level, they are qualified to collect $317 from 81 people they recruit to that level.
Membership payments are paid each month on a recurring basis.
The Last Word on Freedom Dollar.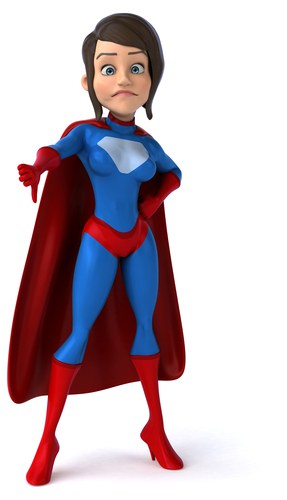 Freedom Dollar is a cash gifting matrix scam disguised as an MLM. It's a lousy way to make money. It's not about the ads. It's about funneling money to the admins at the top.
If Freedom Dollar was about the ads, the more you paid the more ads you would buy, but that doesn't happen. Nobody joins Freedom Dollar because they want ads. They join because they have been promised financial freedom.
The top level of the Freedom Dollar matrix costs $317 per month. $317 a month would fund a robust and highly targeted ad campaign on Google or Bing. If you really want to advertise, a legitimate campaign on Google or Bing would be the way to do it.
No Retail Product.
Freedom Dollar does not promote a retail product. They do not sell ads to non-members. All revenue is generated by recruiting people into the scheme. When recruiting begins to falter, as it inevitably will, the scheme will collapse.
While Freedom Dollar claims to sell advertising, what is really happening is each paying member is merely gifting money to the person who recruited them.
As is typical with these types of "gifting schemes," the scheme is launched with several preloaded admin positions across the top. These admin positions collect most of the money.
The 4th level, the level with the greatest payout that promises monthly earnings of over $25K is not attainable for most members. The scheme will probably collapse before anyone other than the admins make appreciable amounts of money.
Only the Top Makes Money.
When you join a gifting matrix like Freedom Dollar, you are playing a game of musical chairs. At some point, the scheme will collapse because people will stop buying positions.
When you buy in, you are betting that you can make your money back before the music stops. This rarely happens. Usually, the admins and a few early joiners are the only ones who make money.
Inside the Freedom Dollar membership area, you will find two more schemes very similar to Freedom Dollar. I suspect the admins are anticipating the inevitable collapse of Freedom Dollar and have two similar schemes pre-positioned to keep the money flowing.
Freedom Dollar is a lousy way to make money.
A Better Option for YOU…
When you try to find a legit way to make money online, you are faced with a ton of false promises. It's a minefield of traps waiting to take your money .
That's why I'm committed to helping anyone learn how to make money online the right way with a proven and reliable strategy.
Making money online is a lot like making money off line. It takes skill and effort. Thankfully, the internet permits you to leverage your efforts, so you can make more money faster.
However, this does not mean you can get rich overnight. It means with the right training and support, you can be financially independent in years instead of decades.
And it's not difficult. I'm confident anyone who can send an email and surf the web is capable of building a profitable online business, IF they are correctly trained and supported. That's why we suggest the FREE Starter Level of the Online Entrepreneur Certification Course.
This FREE course will show you the basics of online marketing and will introduce you to a supportive community of marketers who are eager to help you build an online business that will change your life.
When you sign up for the FREE TRAINING through this website, I'll mentor you one on one.
To Learn More, Click Here.
If you found this article helpful or if you have experience with Trinity Funnel System Freedom Dollar to, please leave a comment below. Thank you.