Are you struggling to build a website with a WordPress theme?
In a moment, I'll show you the secret to making a WordPress theme look like a million bucks. With the right tool and a little know-how, building a high converting website is easy.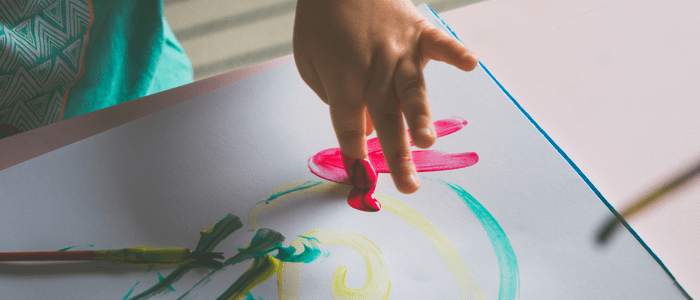 Like Finger Painting.
Imagine if building a website was more creative, more like finger painting and less like technical madness. You could create like a kid again and put exactly what you wanted precisely where you wanted it. Just drag and drop. Making a great looking website would be fun.
In a moment, I'll introduce you to a tool that makes creating websites almost as easy as finger painting.
Free Theme's Dirty Secret.
This software tool works with any WordPress theme. However since many people start with free themes, let me tell you about the dark side of free WordPress themes. Not all free themes are created equal. Some are easier than others and some are just impossible.
Free themes can be a great way to save money, but they can also be a source of extraordinary frustration.
When I built my first website I used a free theme because I didn't want to spend money. It was awful, like trying to make chicken salad out of chicken poo. I pulled out so much of my hair I still have a bald spot.
Bait and Switch.
Many free themes are teaser themes. They are lite versions of a paid theme. The theme creator gives away the free version as a way of marketing the paid version.
Typically, the image that represents the free theme is an image of the paid theme. If you try to make the free theme look like the paid version, you will lose your mind. If you contact the theme's support people, assuming they have support, they will tell you to buy the paid version of the theme.
A Faster, Easier Way.
Fortunately, I discovered a faster and easier way to build a professional looking website. It's not free, but it is affordable. When you can spend a little money to save time and frustration, it's worth it.
My favorite free theme is Twenty Sixteen. It's a simple theme created and maintained by the WordPress open source community. It's good enough for a basic blog, but rather plain. That's okay because there's an intuitive, drag and drop WordPress editor that gives you the power to change nearly any WordPress theme into a superstar website, quickly and easily.
Meet Thrive Architect.
Thrive Architect is a visual page builder plugin for WordPress that takes the pain out of webpage design. With Thrive Architect it's quick and easy to create great-looking, conversion-focused website pages, and posts.
Thrive Architect is a plugin that uploads to your website to give you true visual, drag and drop editing. You don't have to switch between the WordPress Editor and view mode to see your design. You see it as it looks to your website visitor while you are editing!
In the video below, Shane Melaugh shows you how he used Thrive Architect to turn a basic free theme into a visually impressive website. Shane also explains the logic of his design and why some elements are essential.
Fast, Easy, Intuitive.
I'm confident Thrive Architect is the fastest, easiest and most intuitive visual editor available for WordPress. Thrive Architect was created by internet marketers for internet marketers.
Thrive Architect comes loaded with pre-designed templates, icons, buttons, columns and more. Just drag and drop. You can build a stunning homepage in minutes.
It's so easy you'll feel guilty, but you'll get over it when you discover that building a profitable website is fun. When you realize how easy it is, you might decide to build websites for local businesses, which can be an excellent revenue stream.
Thrive Architect lets you save your work. So, if you design a homepage for a local business you can use that same design as the basis for another website.
You can also format blog posts with content boxes, lists, graphs and comparison tables. Or build landing pages with lead capture forms. Just drag and drop.
Sales pages are a snap with Thrive Architect templates. And, syncing to an email service provider is quick and easy too. I built an entire sales funnel in 20 minutes!
Every page built with Thrive Architect is mobile responsive. You can even design a page or post specifically for mobile, tablet and desktop. In other words, there may be elements in the design you want to appear in desktop but not on mobile. You can turn any design element off or on in desktop, tablet or mobile.
Time is money.
You can continue to struggle with free WordPress themes until you lose the will to live, or you can get Thrive Architect and turn that chore into play.
I don't like to spend money, not even a little bit. However, it's wise to invest in your business. Thrive Architect will save you time and energy so you can focus on other things.
Thrive Architect costs $67 and is backed with a 30-day, no questions asked, money-back guarantee.
The guys and gals over at Thrive Themes are good people committed to helping you succeed. Their support is world class. Plus, there are tons of videos that will show you how to get the most from Thrive Architect.
A Match Made in Heaven.
If you are a Wealthy Affiliate member, you'll appreciate how Thrive Themes compliments the ideals of WA.
Both Wealthy Affiliate and Thrive Themes promote the industry's best practices and proven business principles.
When you build with Wealthy Affiliate and Thrive Themes, you're building on a solid foundation.
More Goodies from Thrive Themes.
Thrive Themes also has other products that will make your life easier as a marketer. In addition to Thrive Architect, Thrive Themes offers the following products:
Thrive Leads – Build your mailing list faster.
Thrive Ovation – Gather and display testimonials.
Thrive Ultimatum – Create evergreen countdown campaigns.
Thrive Headline Optimizer – A/B test headlines.
Thrive Clever Widgets – Customize widgets for each visitor.
Thrive Quiz Builder – Engage visitors with quizzes.
Thrive Comments – Make commenting fun for your visitor.
Thrive Optimize – A/B test landing pages.
Thrive Membership – Get everything Thrive offers.
FREE Training at Thrive University.
Thrive Themes offers a ton of free training in their university. Most of the training is video based and over the shoulder, so you can see exactly how it's done.
In the free training at Thrive University, you'll find lessons and courses on How to Grow Your List, How to Build a Sales Funnel, How to Create Landing Pages, A Beginner's Guide to Landing Pages, Copywriting and a lot more.
Most of the training inside Thrive University is free, but a few of the more advanced courses are only available to Thrive members.
The Last Word.
Ultimately, success as a marketer means working smart. It's essential to reinvest some of your earnings into your business so your money can work for you. However, you must do it wisely.
Anyone who has been in online marketing for more than five minutes knows it comes with an abundance of challenges and frustrations. Building a profitable website should not be one of them.
You can't afford to get bogged down and stressed out about building a website or sales funnel. Whenever money can solve a problem, you don't have a problem, you have an expense.
When you own Thrive Architect, you will have the power to quickly and easily create engaging website pages and posts without breaking a sweat. It's worth it.
If you found this article helpful, please leave a comment below. Thank you.