Regardless of what Adam Short claims, this is not an easy strategy to implement, nor is it quick. In addition to the money you spend for Niche Profit Classroom, you will also need money for an auto-responder service and Facebook ads, which can get expensive. NPC is not the place to begin an online marketing career.
Name: Niche Profit Classroom
Website: NicheProfitClassroom.com
Price: $697 (or three monthly payments of $297 for a total of $891)
Owner: Adam Short
Opinion: Not recommended.
Niche Profit Classroom Review. Adam Short joins the dark side.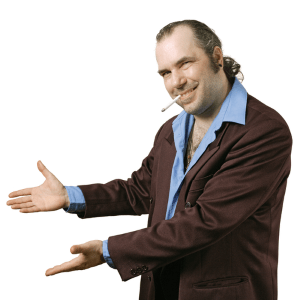 I was introduced to internet marketing in an earlier incarnation of Niche Profit Classroom. Back then, NPC charged a monthly membership fee. While a member, I built several micro-niche sites, but they never made any money.
In those early days, Adam Short, the owner of NPC, came across as genuine and sincere. Unfortunately, over the years, as I've watched Mr. Short reinvent NPC several times, he's morphed into a slick salesman. Although, honestly, I still kind of like the guy.
I have since moved on to a genuine web-based community that teaches legitimate ways of making money online. You can read more about it here.
 

The Latest Incarnation of NPC.
The latest incarnation of NPC charges a whopping one-time lifetime membership fee of $697 (or you can make three monthly payments of $297 for a total of $891).
If you go to the Niche Profit Classroom website, you'll come to a video of Adam Short trying to talk you into registering for a free webinar where he reveals his secret Passive Profits Formula. In the video he claims that you can "kill it online" with small websites. Word for word, he promises to show you "How to Build a Bulletproof Online Biz. With "Ugly" Little WEBSITES. (That YOU Can Put Together in <90 Minutes!)"
That is terribly misleading.
Is Niche Profit Classroom Really that Easy?
No.
While the strategy Adam Short teaches through Niche Profit Classroom does center on a single page website, it takes a lot more to make the strategy work. To completely build out his Passive Profits Formula system will take several days as a minimum, require a lot of content and advertising.
Any online business needs traffic and content. To get either one, you must invest your money or your time, usually both. There is no way around it. Mr. Short implies he has some kind of special secret traffic source. He doesn't. He also suggests that implementing his money making strategy is quick and easy. It's not.
The Niche Profit Classroom Strategy aka Passive Profits Formula. 
TRAFFIC: Passive Profits Formula is driven by traffic which you get by buying Facebook ads, a YouTube channel and an authority site you build. Building an authority site and getting it ranked is not an easy thing to do. It takes time, lots of time.
Facebook ads can get expensive and there's a learning curve. Expect to lose money on your first several campaigns. Plus, Facebook advertising is insanely fickle. Facebook routinely blocks people from advertising for no apparent reason and there is nothing anyone can do about it.
OPT-IN PAGE: Traffic is directed toward an Opt-in page.
EMAIL SEQUENCE: Once visitors enter their email address on the opt-in page they receive automated emails for the next 14 days. This requires an auto-responder service which typically costs about $20 a month. Also, writing 14 emails will take time, although NPC has templates to speed the process.
OPTIONS – AFFILIATE PRODUCT OR YOUR OWN PRODUCT: The email sequence then tries to sell the recipient on either buying an affiliate product or buying an eBook you have created. You have the option of simply selling affiliate products or producing your own product in the form of an eBook, audiobook and video book. As you can imagine, creating these products takes time. If you're not a writer, you'll have to outsource it.
Nothing Original or Special.
There's nothing original about this strategy. It's widely used across the internet by marketers of every stripe. Don't pay $697 for it. I'll show you where you can learn all about it and many more online marketing strategies without risking a penny.
Now, that you've seen his strategy let's return to Adam Short's sales pitch because there's a lot to learn from it.
Meanwhile, Back to the Sales Pitch…
There are a few fundamental flaws with the NPC approach to internet marketing which is revealed in the Adam Short video you see on his sales page. To begin with, let's look at the sales process you'll be funneled through when you try to learn more about NPC. How you are sold is very revealing about what you'll ultimately get if you purchase Niche Profit Classroom.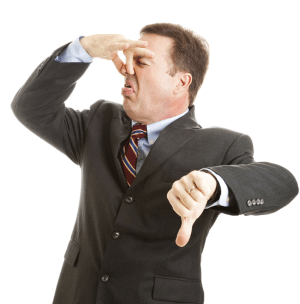 When you go to the NPC website, you'll be presented with a short video of Adam Short pitching NPC. He begins by implying you can "make a killing online." And that for a "limited time" he's running a few live training webinars that will show you how. In other words, he's is trying to convince you to hurry and register for a free webinar.
In advertising, this is known as creating urgency. The truth is, there's no reason to be in a hurry. I'm sure Mr. Short will take your money any time you're ready to give it to him.
In the webinar he's pushing, Mr. Short promises to reveal the special formula he used to make over $15,000,000 online. That figure flashes on the screen in big green numbers, the color of money. Incidentally, later he claims it was $12 mil.
Mr. Short insists you can use his Passive Profit Formula to generate $1000, $10,000 or even a $100,000 a month on complete autopilot. In his own words, he says you'll learn "How to create simple 2 page under-the-radar websites that each generate between $500 and $1,500 per month on autopilot."
That, my friend, is politely called hype. Granny says, "He's so full of it, his eyes are brown."
When a Salesman Uses Hype, Hide Your Wallet…
Remember, when a salesperson resorts to hype they're trying to create the perception of value where there is none. Why can't Adam Short simply open the doors to Niche Profit Classroom and let us check it out for free? Then, if we like what we see, we'll stick around and pay the asking price. That would be the honest way to market NPC. Instead, Mr. Short asks us to register for a webinar which attempts to convince us he has something of value.
Sales Webinars Are a Pain in the Caboose…
Why pretend it's a webinar when it's really a long sales pitch? Who wants to listen to that?
Adam Short dangles the bait, promising to reveal his secret formula for making big money online. But, as you've seen, his strategy is quite complex and is definitely not suited for a beginner, yet only a beginner would fall for his pitch.
If you attend the NPC webinar, you'll be treated to an hour or more of Mr. Short trying to ignite your sense of greed so you'll fork over $697. He'll show you pictures of his luxury car, the house he bought for his mother and where he lived for a year in a luxury apartment in Vegas. He'll pretend that there are only a few openings in Niche Profit Classroom and that you must act fast or you'll lose out.
There's a Lot of Pressure During the Webinar to "

Buy Now

!" Don't Fall For It.
At the end of the webinar, Mr. Short explains how NPC has special software that will make implementing his strategy easier and that he also teaches how to outsource it all. Finally, he'll offer you a bonus of nearly 50 done-for-you websites. Keep in mind these are duplicate websites that the search engines will not rank. The only way you'll get traffic to them is to buy it with advertising.
Is Niche Profit Classroom Dying?
The truth is, Niche Profit Classroom has been on a downward slide for the past year. Here's an image from CB Engine showing that the sales for NPC have been in decline since early 2014.
It might be that Niche Profit Classroom has reached the end of its lifecycle. I would definitely steer clear. You don't have to spend big money to have a successful online business. Don't create the stress of having to earn $697 back before you can even break even. This is not the way to start an online business.
A Better Alternative.
Instead of Niche Profit Classroom, you'd be better off if you built a single authority website. With the right support, it won't cost much to do this, but it will take time. When you create an authority website with quality content, the search engines will favor you and you'll have a viable business that pays well for years.
I recently read a blog post that summed up what it takes to honestly make money online.
"Before you create a thriving business, you must first work on building a foundation for that success to build off of. I always say, you cannot build a skyscraper on a mud foundation. The same as you cannot build a very successful online business without a website, without quality content, without rankings, and without an understanding of how to do all of this properly." (Read the full post here).
How to Avoid the Most Common Newbie Mistakes.
I've made a lot of mistakes as I tried to escape the 9 to 5 grind and chased after my dream of an online business. I've succumbed to pressure to make money fast and in the processed made some hair-brained decisions that cost me. There are pitfalls everywhere online that will take your time, money and pride, and I've fallen into a lot of them. I don't want you to go through that.
There's an online community that will teach you everything you need to know about making money online. It's very affordable to join. In fact, you can join for free. You don't even need a credit card. All you need to do is open a free account and start the training.
At some point, when you're ready to get serious, you'll want to upgrade to the paid option, but until then, enjoy all the free stuff without pressure. You can learn more about this community in my full review of Wealthy Affiliate. It's where I learned and continue to learn how to make money online. I recommend it to the people I care about. Join for free and see why.
The Good & the Bad About Niche Profit Classroom:
The Good:

-Video Training
-Coaching and Support
-The core strategy can work, if properly implemented.
-Software streamlines market research and keyword research.
-Once the system is setup, it's largely automated. (But still not set-and-forget).
The Bad:
-$697 (or 3 monthly payments of $297 = total of $891) – Holy smokes it's expensive!
-Complex.
-Requires paid traffic.
-Requires extensive content creation.
-NPC is probably at the end of its lifecycle.
-Not a genuine community, you'll be on your own.
Who is Niche Profit Classroom For?
It's marketed to the newbie but is actually very complex and content intensive.
Niche Profit Classroom Tools & Training.
NPC training consists of over 150 videos which cover every aspect of the Passive Profit Formula.
There's a market analysis tool which takes data from ClickBank. Plus, there is an in-house Keyword tool.
A content generator scrapes snippets of content of related websites across the internet. This collection of snippets is meant to be the basis of new content for your site and speed up the process of content creation, but in my experience this sort of software is useless. The search engines will penalize your website if it has scraped content on it.
There's also software to help build authority sites which is heavily dependent on images. You still have to create the written text.
There's a guide for building back-links, but this is a questionable method for gaining rank and may actually damage your rankings.
Niche Profit Classroom Support.
Technical support is a typical open-ticket style setup. There's also a forum, but not a true community. You'll be on your own.
Niche Profit Classroom Price.
$697 (or three monthly payments of $297 for a total of $891)
My Final Opinion of Niche Profit Classroom.
Don't buy this. The advertising for Niche Profit Classroom is terribly misleading and high pressure. This should tell you that the value of the product is questionable. Regardless of what Adam Short claims, this is not an easy strategy to implement, nor is it quick. In addition to the money you spend for Niche Profit Classroom, you'll also need money for an auto-responder service and Facebook ads, which can get expensive.
In my opinion, this is not the place to begin your online marketing career. I feel it would be a mistake to buy NPC. For a less expensive and more credible option, go here.
Niche Profit Classroom at a Glance…
Name: Niche Profit Classroom
Website: NicheProfitClassroom.com
Owners: Adam Short
Price: $697 (or three monthly payments of $297 for a total of $891)
VERDICT: SCAM
The Last Word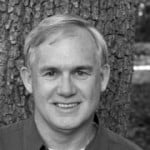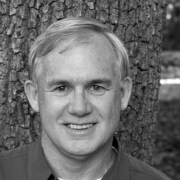 Instead of Niche Profit Classroom, I recommend you checkout Wealthy Affiliate. It's an online community that will teach you everything you need to know about making money online and it's free to join. No credit card needed. Just open a free account and start the training. This is where I learned and continue to learn. At Wealthy Affiliate, you'll have the tools, the training, the support and the community you need to build a successful online business.
Let me know if I can help you, simply comment below and I'll get back to you straight away.
All the best…