Is National Wealth Center legitimate? Can you make $50,000 a month with National Wealth Center? It's doubtful. In this National Wealth Center Review, I reveal if it's a scam or legit.
Product: National Wealth Center, biz op
Website:  nationalwealthcenter.com
Price: $25 a month to $3,500 one-time fee
Owner: Peter Wolfing
Opinion: Not Recommended.
National Wealth Center Review.
The name National Wealth Center sounds like the company will help you produce massive amounts of wealth. The marketers of the company claim that the products make it possible for you to earn anywhere from $10,000 to $50,000 a month.
The owner of the company, Peter Wolfing, strives to convince people that the program is the ultimate solution to wealth and location independence.
The company urges people to participate in its affiliate program to make even greater wealth.
After joining the affiliate program, members can earn 100 percent commission fees. Since the commission fees are subscription-based, you can potentially receive recurring income every month.
Yep, National Wealth Center is a multi-level marketing company. Their sales pitch sounds amazing, perhaps even too good to be true? You know what they say about an offer sounding too good to be true.
Read Why Affiliate Marketing is Better Than MLM.
A Gifting Scheme.
After much research, I have concluded that the company most likely meets the Federal Trade Commission's definition of a gifting pyramid scheme because the company pays members to sign up additional members. In other words, the revenue comes from recruiting more people into the scheme.
It Ain't Easy.
I couldn't help but laugh while reading all of the emotional marketing messages on the website. I can tell you right now that making money with National Wealth Center is not as easy as you are led to think.
The truth is that the company doesn't work to help you make money. Peter Wolfing and the rest of the people behind this multi-level marketing program are only interested in taking your money.
First of all, it's unlikely that you'll earn 100 percent commission fees like the company claims. The basis of the company is a "one-up" model, which is designed to send the commission for a sale up the ladder to the member who recruited you.
For example, if you convince someone to sign up, and that person signs up more people, you'll generate revenue on every sale that these two members make.
The problem with this model is that most people will drop out of the program only after a few months, so you won't be able to earn a commission fee on every sale that they would have made.
Along with the unrealistic compensation model, the company's useless products are another area of concern for me.
Most people are unaware that they need to purchase these products if they choose to promote them through the affiliate program. After purchasing these products, members must then convince other people that they can earn a generous income if they also buy the products.
Token Products.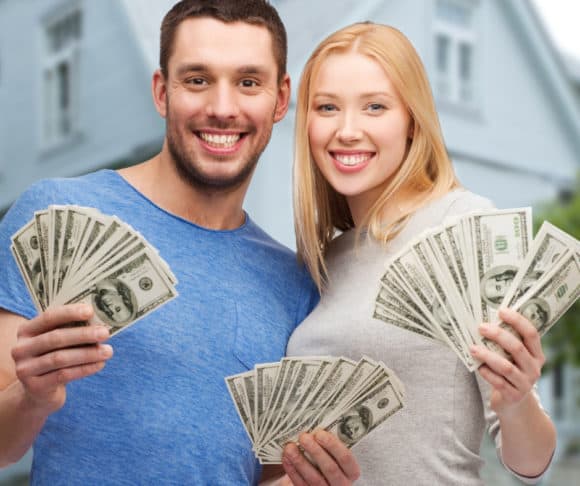 The company currently offers six products to teach you how to create a successful online business.
These six products are Self Development, Business Development, Wealth Advantage, Fitness Advantage, Wealth Advantage Elite, and Network Marketing Elite Package.
The problem with these types of inadequate digital products is that you can find the content online at free sources like YouTube.
While legitimate companies are devoted to offering high-quality products or services, this company essentially offers junk products with no real value.
The purpose of the products is to make the National Wealth Center gifting scheme appear legitimate.
Not a Money Maker.
Not only are the products useless, they are also expensive. The products range from $25 a month to $3,500 a month, which is a lot of money for content that you can find online for free.
The products are designed to provide members with information about improving various aspects of their lives, but most people could care less about the quality of the content.
Most members want to earn money, and they are looking for other people who want to do the same.
The sad news is that the members are unlikely to earn money with this extremely misleading program, even after paying a lot of money on the products.
Not Recommended.
I would not recommend that you join National Wealth Center. The company appears to be a gifting pyramid scheme primarily because it only sells to members. There is no retail market.
You can only make money with the National Wealth Center scheme if your recruit people. Ultimately, the only people that are making money with this multi-level marketing program are the few people at the top.
I'd admit that the most attractive aspect of the company is its compensation system. It's easy to get caught up in the emotional marketing messages that claim you can make up to $50,000 a month, but please do not fall for this hype.
The company makes too many false promises. Why would you want to get involved with a company that is so misleading?
Too Good to Be True.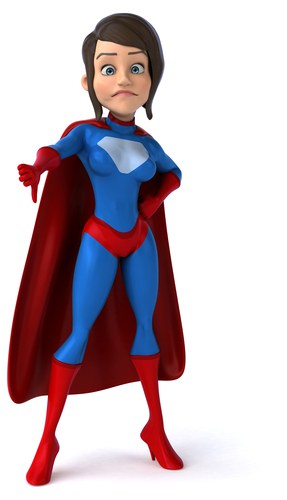 The too-good-to-be-true compensation system is not the only reason why I do not recommend this multi-level marketing program.
The fact the company doesn't offer an innovative product, system, or service should raise some red flags.
A legitimate company will offer products that people can use, not an airy-fairy dream of pie in the sky.
MLM is a Lousy Business Model.
Although MLM's typically sell the dream of financial independence, it's impossible to be financially independent as a member of an MLM like National Wealth Center, because you will always be dependent on the company.
The most you can hope for in an MLM is to build a business inside a business.
The MLM controls your business. Instead of being independent, you are a non-paid employee and a captured customer.
If the MLM goes out of business, so do you. If the FTC shuts them down or the owners run off with the money, you're out of business.
Thanks to the internet, there's a more lucrative business model that is much more affordable to start. And it truly does lead to financial independence. It's called affiliate marketing.
MLM vs. Affiliate Marketing.
There is a reason the popularity of MLMs has been in a steady decline since people discovered affiliate marketing.
An affiliate marketer is genuinely free. They can sell whatever they want. If one product isn't profitable, they can drop it and promote another product. And an affiliate marketer can sell products from countless companies.
A distributor for an MLM, can typically only promote the MLM's products and no one else's.
Pay to Play.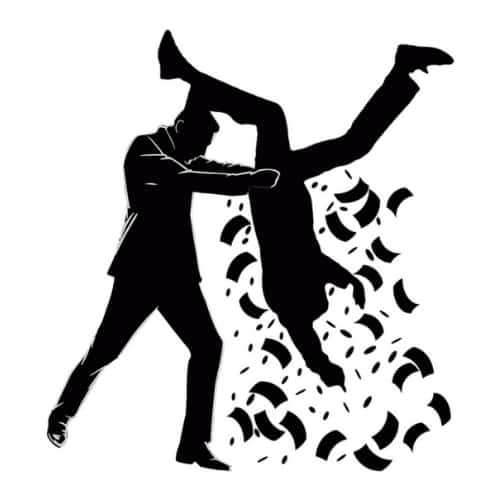 The insane thing about an MLM like National Wealth Center is you must pay for the privilege of making money for the company!
How stupid is that?
To my knowledge, MLM is the only industry that demands that its members pay for the chance to make money for the company.
If you are an affiliate marketer, companies are grateful you want to help them make money and they will reward you each time you do. 50%, 75%, even 100% commissions are not unusual in affiliate marketing.
In affiliate marketing, if a company treats you wrong, you can stop selling their products and still have a business. In MLM, if the company treats you wrong, you have to suck it up or lose your business.
MLM is Backwards.
When you try to build a business with MLM, you are working against a basic law of sales. It's like swimming against the current. It's possible to succeed, but you have to fight for it.
Most people don't have the stamina to continually fight against established economic forces.
Here's what I mean, when you are a member of an MLM, you can only sell the products that MLM offers. This limitation typically leads MLM members to try to persuade and manipulate their friends and family into buying the products.
This is backwards to the basic law of the marketplace. Unless you have a very odd family and group of friends very few of them will need or want your products.
Instead of trying to persuade and manipulate people into buying your products. Find a large group of people who have a problem or desire and then find a product that solves that problem or fulfills that desire.
For example, let's say through an online search you discovered that 50,000 people would like to grow their own vegetables at home but don't have the time or knowledge.
Then with a little more research, you find a special self-watering container that makes growing vegetable super easy. And, the company that makes the special container has an affiliate program. They'll pay you $10 for every container you sell.
You can now introduce the people with the gardening problem to the solution and make money. ($10 X 50,000 = $500,000!)
As an affiliate marketer, you are free to make money by solving people's problems over and over again, in countless markets. As a member of an MLM like National Wealth Center , you don't have that flexibility.
Affiliate Marketing is Way Better.
Over the years, I've tried four different MLMs; Amway, Old World, A.L.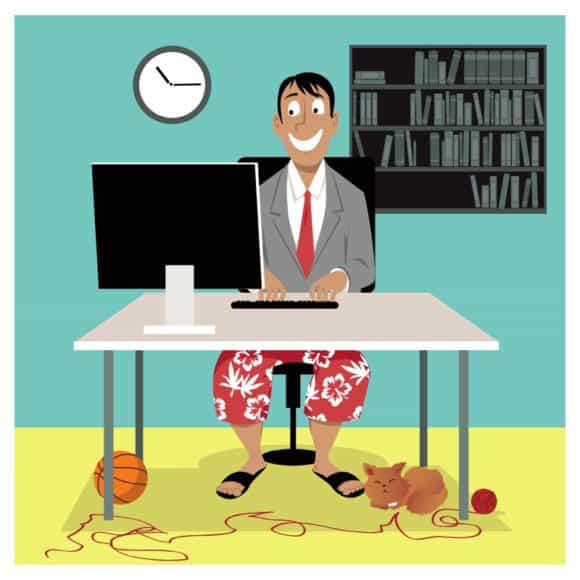 Williams and Nikken. And, I've tried affiliate marketing.
Affiliate marketing is a lot easier and far more affordable. Plus, as an affiliate marketer, you never have to buy overpriced products or bug your friends and family about a lame "opportunity."
As an affiliate marketer, you are rewarded for  helping people. Not only is it a great way to make money from home, I think it's good Karma too.
How to Learn Affiliate Marketing.
The trick to learning affiliate marketing is to find a legitimate place that will teach you at a reasonable price. Most affiliate marketing training courses are scams and most of the ones that aren't scams are poor quality and over-priced.
I recommend the FREE starter level of the Online Entrepreneur Certification Course. There is no risk to trying it. You don't even need a credit card. Plus, when you enroll in the Online Entrepreneur Certification through any link on this website, you get my personal, 1-on-1 mentoring.  I'll be there to help you every step of the way.
In the FREE training, you'll learn the fundamentals of affiliate marketing and how to build your own online business. When you finish the free training, you'll know what to do next.
To Learn More, Go Here.
Related Articles:
Why Affiliate Marketing is Better than MLM
How to Evaluate an MLM Company
If you found this article helpful or have experience with the National Wealth Center, please leave a comment below. Thank you.