What Is Kindle Money Mastery 2.0? Is it a scam or a reliable way to generate an income online? This review takes an in-depth look at Kindle Money Mastery 2.0 and discusses its advantages and disadvantages.
Website: kmoneymastery.com
Price: $7 Trial, then $90 for lifetime access, plus upsells.
Owner: Stefan Pylarinos
Opinion: Legit, but expensive.
A Kindle Money Mastery 2.0 Review.
Kindle Money Mastery 2.0 teaches you the crucial principles for generating a profit in the Kindle marketplace. The videos are concise and easy to listen to. This in-depth course provides a step-by-step process for creating Kindle books that can earn hundreds or thousands of dollars every month.
Kindle Money Mastery 2.0 shows you how to build a profitable portfolio of Kindle non-fiction books you do not write yourself. The beauty of this method is you hire writers to produce the book and use Kindle to distribute the books.
Kindle Money Mastery 2.0 is an in-depth online video course from Stefan Pylarinos that shows you how to find underserved niches in the Amazon Kindle store and then fill that niche to earn consistent monthly income.
It's focused on non-fiction books and not fiction. You won't learn how to write novels or how to promote them.
Is Kindle Money Mastery 2.0 a scam?
Kindle Money Mastery 2.0 is NOT a scam. It's a viable business model and training course. In it you'll discover how to find profitable niches in the Kindle marketplace and then outsource the actual writing.
You can write the books yourself if you want. However, the beauty of this training is it shows you how to build a business with Kindle books. As a business, you can potentially make more money faster by outsourcing the book creation process.
The course is loaded with high-definition instructional videos that are easy to apply.
Kindle Money Mastery 2.0 Upsells.
When purchasing the Kindle course, you'll encounter two upsell options. I'm not a fan of upsells and usually do not recommend them. However, the upsells offered by Kindle Money Mastery 2.0 are affordable and build on the initial course. Both are covered with 30-Day Guarantees.
The first upsell option teaches students how to produce a Kindle book in 24 hours. The second option allows students to join the Full Disclosure membership program.
For someone committed to making six figures with Kindle books, both upsells are well worth the money.
Naturally, Kindle Money Mastery 2.0 can't promise everyone will generate a six-figure income from the course.
Should you Purchase Kindle Money Mastery 2.0?
That depends on what you're looking to get from the course Kindle Money Mastery 2.0 will teach you the necessary steps for publishing Kindle books on Amazon, and it'll get you up and running quickly.
However, there's a lot of competition involved in online publishing. Most profitable niches inside of the Kindle marketplace have hundreds or thousands of other books competing for sales and exposure.
Kindle Money Mastery 2.0 addresses this issue and shows you how to launch each book properly. Do this right, and your books can be on the bestseller list. Once you understand how the Kindle algorithm ranks books, you'll understand how to get your book seen by the most people.
The Catch-22 of the Kindle Marketplace.
To better generate sales, books need good reviews. But books can't get good reviews if people don't buy the books in the first place. That's the Catch-22 of the Kindle marketplace.
Kindle Money Mastery 2.0 shows you how to quickly get favorable book reviews and what to do about negative reviews.
Kindle Money Mastery 2.0 has an in-depth knowledge of what it takes to properly build positive feedback for the books, and it teaches you processes that stack up nice feedback.
It's important to note that bad reviews are inevitable. Every book gets an occasional poor review. In fact, if all you got were 5 Star reviews, it would look suspicious to Kindle.
Knowing how to get books into the hands of as many readers as possible will balance out the books' ratings and generate excitement for the book. A non-fiction book that serves the needs of a writer will get enough positive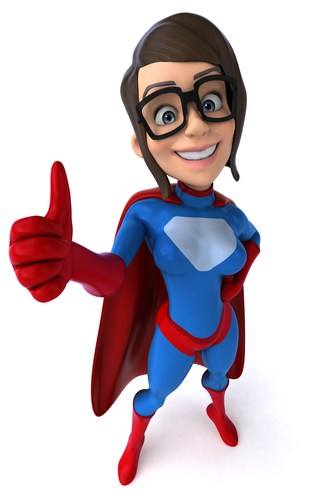 reviews.
Kindle Money Mastery 2.0 emphasizes that its business strategy will not succeed if you sacrifice quality for quantity. Think of yourself as a publisher.
If you publish junk, your books will sink to the bottom of the Kindle inventory. If you publish books that answer questions and solves problems for the reader, your books will rise to the top. In the Kindle marketplace, books that rise to the top, tend to stay at the top.
Kindle Money Mastery 2.0 Overview.
Kindle Money Mastery 2.0 is a solid course for anyone looking to learn the ropes of Kindle publishing. This course takes a good approach towards discovering the right niches, and it gives anyone an opportunity to craft and sell books with no experience.
If you're not certain how to craft a captivating book, or you're not a fan of grammar, or you simply don't like writing, Kindle Money Mastery 2.0 offers an easy outsourcing process.
Kindle Money Mastery 2.0 is a reliable solution for those who are looking for a way to go from zero to launch without investing in hundreds of hours of trial and error. From day one, Kindle Money Mastery 2.0 puts you in a position to succeed.
Kindle Money Mastery 2.0 gives you the foundation you need to succeed Kindle books.
The Price.
Kindle Money Mastery 2.0 is priced at a one-time payment of $97 for lifetime access to the membership site and all future updates. However, if you start to leave the site without purchasing, a pop-up will appear offering you a 7-day trial for $7. At the end of the 7 days, if you choose to continue with Kindle Money Mastery 2.0 you will be billed $90.
The Guarantee.
Kindle Money Mastery 2.0 is sold through ClickBank which has one of the most generous guarantees on the internet. I'm confident in recommending Kindle Money Mastery 2.0 because I know if you decide it isn't for you, you can get your money back anytime during the first 30 days, no questions asked.
The Last Word on Kindle Money Mastery 2.0.
Kindle Money Mastery 2.0 isn't designed to teach you how to become a rich and famous best-selling author, but it will show you how to discover profitable niches and fill those niches with your books.
The greatest flaw of the Kindle Money Mastery 2.0 strategy is that it costs money to hire writers. The better the writer, the more it costs. Mid-range writers will charge about five cents a word. Top writers will charge double that or more. Also, you must supervise the writers you hire and edit their work. Even the best writers need editing. The point is, if you're not a competent writer, you won't recognized inferior writing.
If you don't have a lot of money to invest in hiring writers and you don't want to write the books yourself, it might be better for you to build an online business.
A Better Option for YOU…
When you try to find an honest to goodness way to make money online, you are faced with a world of rip offs. It's a minefield of traps waiting to take your money for as far as the eye can see.
That is why I'm devoted to helping people learn how to make money online the right way.
Making money online is a lot like making money any other way. It takes skill and work. Fortunately, the internet permits you to leverage your work, so you can make more money faster online.
However, this doesn't mean you can get rich quick. It means with the right training and support, you can be financially secure in years instead of decades.
And it's not hard. I'm convinced anyone who can send an email and surf the web is capable of building a successful online business, IF they are properly trained and supported. That's why I suggest the FREE Starter Level of the Online Entrepreneur Certification Course.
This FREE Starter Training shows you the basics of digital marketing and introduces you to a fantastic community of online marketers who are eager to help you every step of the way.
When you sign up for the FREE Course through this website, I'll mentor you one on one.
For More Info, Click Here.
If you found this article helpful or have experience with Kindle Money Mastery 2.0 , please leave a comment below. Thank you.