Recently a chiropractor approached a friend and tried to recruit her into Isagenix. She asked me to check out the business opportunity. In this Isagenix Review, I reveal what I discovered about the company and the opportunity.
Is Isagenix a Good Opportunity? According to the 2017 Isagenix Earning Statement, most Isagenix members do not earn more than they spend on products. And, only a small fraction earns more than a minimum wage job.

The Isagenix opportunity costs money. Very few people earn more than they spend with Isagenix. This article takes a look at the Isagenix opportunity and reveals why the opportunity isn't as promising as you might think.
Put On Your Business Hat.
In this article, I hope to pull back the curtain and give you a glimpse of Isagenix you may not have seen. Beyond the excitement and enthusiasm, Isagenix is a privately-owned company that is committed to maximizing its profits. All the cheering, flag-waving and dream weaving serves that purpose.
As a member of Isagenix, you are first and foremost, a source of profit for the company.
Success with any business begins with a business mindset. If you're considering the Isagenix opportunity, it is essential that you look at it objectively. Weigh the costs against the possible gains and clearly understand what you must do to succeed.
If you have never built a successful business, it might be easy to get excited about Isagenix and fantasize about all the money you will soon earn. That would be a mistake.
Before you can make a sound business decision about Isagenix, you must first check your emotions at the door.
A clever sales tactic is to stir the emotions of a prospect and get them excited about the offer. The person who contacted you about Isagenix may intentionally try to get you excited. Excitement and enthusiasm are contagious. Unfortunately, it's very difficult to make a proper decision when we are excited.
As much as possible, maintain an objective, business mindset as you consider the pros and cons of the Isagenix opportunity.
Consult with someone you trust and who knows you. Direct sales is a tough business, and most people are not suited for it. When you consult with someone who knows you, they can help you determine if Isagenix is right for you.
Take your time. Isagenix has been around since 2002. It's not going anywhere. If you decide not to join, you can always join later.
Read Why Affiliate Marketing is Better than MLM.
Protect Your Relationships.
A common marketing tactic with network marketing is for a new associate to pitch the opportunity to their friends and family. This tactic often results in strained or damaged relationships.
Your friends and family are far more valuable than the money you might make by pushing the Isagenix opportunity on them. Your relationships are essential for your fulfillment and health. Protect them at all costs.
If you are successful with the Isagenix opportunity or if you get results with Isagenix products, the people close to you will naturally want to learn more. That's when you can share what you know.
Isagenix Sells a Dream.
A dream is incredibly powerful. Proverbs remind us that "Where there is no vision, the people perish."
Unfortunately, our vision, or dream, can be used to make us do things we would never do in our right mind, such as investing our time, money and energy into a business that is doomed to fail.
Isagenix sells a dream. Selling the dream is typical of network marketing companies, and it's very profitable for them.
Isagenix sells the dream of opportunity and claims to have one of the best compensation plans in the industry.
The Isagenix website claims "Isagenix Associates are people who love our products and want to earn money while helping others feel their best." This may be true, but do Isagenix Associates earn money with the opportunity?
While the Isagenix website is careful not to make direct claims about earning money, the implication is clear. Isagenix promotes the notion that they have an opportunity for people to earn supplemental income or build a network marketing business.
However, when we look at the Isagenix Earning Statement, we discover that very few associates earn anything and most lose money.
What is Isagenix?
Isagenix is a privately-owned network marketing company that offers a business opportunity promoting their product line.
Isagenix offers Health/Fitness/Wellness products, Nutritional Supplements, Personal Care products, Skincare products, and Weight Management products.
Sales are generally made person to person.
Isagenix Products are not unique and compete with similar, lower cost products from traditional retail outlets.
A search on Amazon will show that Isagenix products are available there, plus an abundance of products that are similar and much more affordable.
Isagenix is a Member of DSA.
Isagenix is a member of the Direct Selling Association. As a member of DSA, Isagenix is committed to the DSA Code of Ethics. Read the DSA Code of Ethics.
The DSA Code of Ethics include measures that protect both Isagenix customers and sales associates. Specifically, as a DSA member, Isagenix is required to buy back products from associates who decide to cancel their Isagenix membership within 12 months of joining.
The product buyback program prevents Isagenix from exploiting new associates by persuading them to buy more product than they can easily sell.
Some MLM and Networking marketing companies that are not members of DSA routinely allow sponsors to recruit new members and talk them into buying thousands of dollars' worth of product. This tactic generates a large commission for the upline but often leaves the recruit with a substantial credit card debt and more products than they can sell.
To be clear, Isagenix does not burden new sales associates with too much inventory.
Also, as a member of DSA, Isagenix is required to publish an Earning Statement that accurately shows how much sales associates are earning. An accurate Earning Statement is essential to conduct proper due diligence on the opportunity.
Although Isagenix does publish an Earning Statement, it fails to clearly show how difficult it is to earn more than you spend with the Isagenix opportunity. In a moment, we'll take a close look at the Isagenix Earning Statement.
Finally, as a member of DSA, Isagenix has agreed to let DSA resolve customer and sales associate issues that are not resolved at the company level. In other words, as a customer or sales associate with Isagenix, if you have a complaint that is not resolved by the company, you can take your complaint to DSA for resolution.
The Isagenix Earning Statement.
The Isagenix Earning Statement is intentionally misleading. In my opinion, it does not make an honest attempt to reveal the actual lack of earning potential for the business opportunity. Read the Isagenix Earning Statement.
One thing that is clear from the Isagenix Earning Statement is that 80% of the members do not earn anything at all. Nothing.
According to the Isagenix Earning Statement, about 10% of the Isagenix members earn less than $337 a year.
When looking at what the top 10% earns, the Earning Statement fizzles out.
What is clear is that less than 1% of all Isagenix earn a living wage (more than $40,000).
Minimum Wage Pays More.
To makes matters worse, the figures shown in the Isagenix Earning Statement do not account for the cost of buying products or business expenses. These expenses are substantial and consume most, if not all, of the commissions and bonuses earned.
Once you factor in the cost of buying products and business expenses, it is apparent that most Isagenix members lose money.
It's not an exaggeration to say most Isagenix members would earn more with a part-time minimum wage job.
Isagenix Millionaires.
The Isagenix Earning Statement claims that as of December 31, 2017, there were 254 Isagenix millionaires globally. The phrase "Isagenix millionaires" is misleading.
A millionaire is generally considered to be someone who has a net worth of at least a million dollars.
However, if you read a little farther in the earning statement, you'll see that an Isagenix millionaire is a member who had been paid at least a million dollars in commissions and bonuses over the entire time they were a member. It does not mean they have a net worth of a million dollars.
Like most Isagenix members, Isagenix millionaires may have spent most of what they earned on products and business expenses.
Read Why Affiliate Marketing is Better than MLM.
The Industry Standard.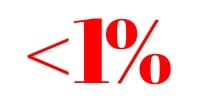 Jon Taylor has written extensively about the Network Marketing industry. Taylor once achieved the rank of the highest 1% in a popular Network Marketing company and was dismayed to realize he was not making money.
Because he was forced to buy products each month to qualify to earn commissions and bonuses, he lost money.
Taylor saw the same thing happening to other high-ranking members with his company and other MLM and Network Marketing companies too. It was then he concluded that something was fundamentally wrong with the business model and began writing critically about it.
In a study of 300 Network Marketing/MLM companies, including Isagenix, Taylor determined that over 97% of the members lost money. Jon Taylor's study is published on the Federal Trade Commissions website. You can read it here.
Jon Taylors Analysis of Isagenix.
On page 7-27 of Taylor's study, he reports that 97.79% of all Isagenix members lose money. Unfortunately, the Isagenix Earning Statement does nothing to dispel this dismal realization.
If you are considering the Isagenix opportunity, understand it will be difficult to make money.
According to Taylor's research, it costs about $2,400 a year to maintain a recruiting effort that will build an Isagenix downline.
With that in mind, if you hope to succeed with Isagenix and earn more than $40,000 a year, you must have the resources to finance recruiting for the first few years and not rely on profits.
In my opinion, the cost of building a downline will prevent anyone from earning a supplemental income with Isagenix.
Why It's Difficult.
It costs money to join Isagenix. The basic affiliate fee is $39 per year, but you will also be encouraged to purchase product paks.
Product Paks range in price from about $700 to about $1,500 and include Weight Loss Value Pak ($743), Energy Value Pak ($740), Performance Value Pak ($743), Healthy Aging Value Pak ($737), Rejuvity Value Pak ($712) and Business Builder's Pak ($1454).
In addition to these expenses, to qualify for commissions and bonuses, an Isagenix associate must also enroll in auto-ship and purchase a minimum of 100PV each month. According to BehindMLM.com, 100PV equals $150.
When you consider the expenses involved with an Isagenix business, it's easy to see why most Isagenix associates do not earn more than they spend on products.
Is it an Opportunity?
If the Isagenix opportunity costs more than it pays, is it an opportunity? And, what's its purpose?
Network marketing, aka MLM, is the only industry that charges its affiliates for the privilege of making money for the company. It is also the only industry with insanely complex compensation plans. And the only industry that demands that its affiliates buy products before they are paid commissions they earned.
Finally, it's the only industry that expects people to believe they can make money by spending money.
I suspect that the so-called opportunity is a marketing ploy to seduce associates into buying products they otherwise would not buy.
Would you join Isagenix and purchase their products if you knew there was less than a 1% chance you would make money?
Five Questions.
Jon Taylor, a leading critic of the network marketing business model, developed five questions to help us determine if an opportunity was genuine or exploitative. Read about Taylor's system of analysis.
The five questions are listed below. The more of the questions answered with a "yes," the more exploitative Taylor believed the opportunity to be and the higher the chance of losing money.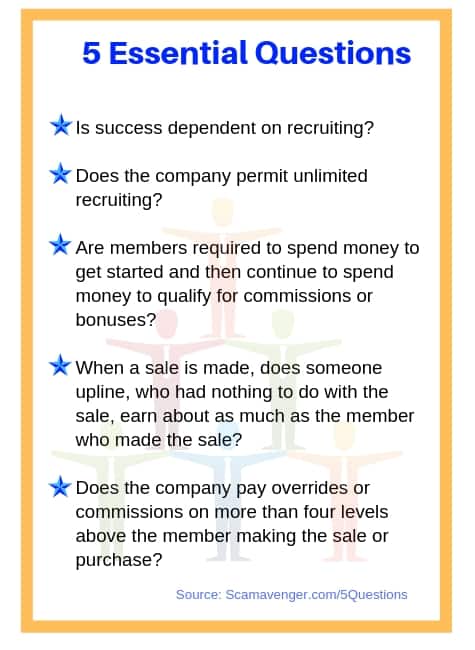 Is Success with Isagenix Dependent on Recruiting?
While it's possible to make money with Isagenix by only retailing products, advancing in rank and potentially earning greater income is only possible through building an organization.
The Isagenix Compensation plan does not use the word "recruit." Instead, it uses the word "enroll," but the meaning is the same. That is, to persuade someone to join Isagenix.
According to the Isagenix Compensation Plan, "An Associate's compensation is primarily derived from product purchases by those in his or her marketing organization. As an Associate's marketing organization grows, more product sales are made, and as more product sales are made, more money can be earned."
In other words, success with Isagenix is dependent on building an organization, aka recruiting.
In his research, Jon Taylor determined that most participants in opportunities that are dependent on recruiting will lose both time and money.
Does Isagenix Permit Unlimited Recruiting?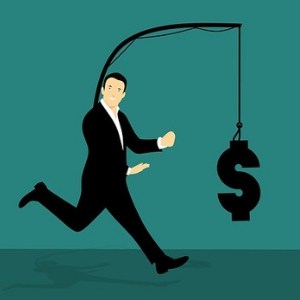 I could not find anything on the Isagenix website or in the compensation plan that would suggest recruitment is restricted.
At first, unlimited recruiting may seem like a good thing, but in practice it causes areas to become saturated. Also, it gives a distinct advantage to associates who joined the opportunity in the beginning.
When recruiting is unlimited, it creates the illusion that any associate can recruit the world and make massive amounts of money. Unfortunately, as we've seen from the Earning Statement, that isn't true.
Are Isagenix members required to spend money to get started and continue to spend money to qualify for commissions and bonuses?
An Isagenix associate must pay $39 annual membership fee. Then, before they can earn commissions and bonuses, an associate must generate 100PV every 30 days by either purchasing product for personal use or selling product to retail customers, or a combination.
I could not find a dollar value for PV on the Isagenix website or in the compensation plan. According to an article on BehindMLM.com, 100PV is approximately $150 worth of Isagenix products.
Because an associate can qualify by buying products, it would be easy to spend money to qualify. I suspect many associates buy their way to qualifying.
When an Isagenix sale is made, does somebody upline, who had nothing to do with the transaction, earn about as much as the member who made the sale?
I could not determine this from the information available on the Isagenix compensation plan.
Does Isagenix pay overrides or commissions on more than four levels above a member making the sale or purchase?
Isagenix has five ranks; Associate, Consultant, Manager, Director, and Executive.
More than four levels are artificial and unnecessary. Only four levels are needed to cover an entire country; local, state, regional and national levels serve nicely.
More than four levels create a sales organization with a broad base. A broad base rewards a few people at the top of the organization by funneling overrides from more associates.
The Isagenix Compensation Plan.
The Isagenix Compensation Plan is insanely complex and mind-boggling to understand.
I suspect the true intention of the plan is to create the illusion that lots of money can be made with the Isagenix opportunity. However, as revealed by the Isagenix Earning Statement, less than 1% earn a meaningful income from the opportunity.
Think of the Isagenix Compensation Plan as a fanciful projection of what MIGHT happen. And, think of the Isagenix Earning Statement as the hard proof of what DID happen.
The Compensation Plan is hypothetical.
The Earning Statement is documented history.
In considering the Isagenix opportunity, I strongly recommend that you use the figures from the Earning Statement and ignore the Compensation Plan.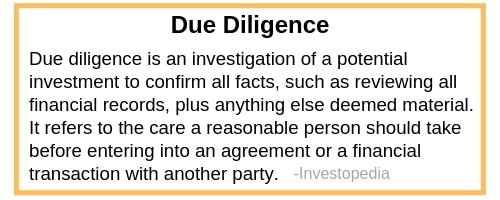 Isagenix Success.
We have seen that according to the Isagenix Earning Statement, less than 1% earn an appreciable income from the opportunity. And, according to Jon Taylor's research, more than 97% of Isagenix associates lose money.
With these kinds of numbers, we must wonder if Isagenix offers an opportunity or is the promise of opportunity just a marketing ploy to get people to buy the products?
However, some people do succeed with Isagenix. How did they do it? Also, there is a clear advantage for the few at the top of the organization. How did they get there?
For sure, some of the successful Isagenix associates may have joined the organization in the beginning, but I doubt all of them did.
My guess is they joined with the intention of rising to the top. They understood the price they would have to pay and the skills they would have to learn. They did not join to earn a supplemental income.
They knew the truth revealed in the Isagenix Earning Statement and understood it was a long shot.
I doubt they expected to make money for years. They understood that building a business takes time and that for many years the business would cost more than it earned.
Finally, they either knew the skills they needed or were committed to learning them, skills like recruiting, leadership, and management.
Recruiting is a particularly critical skill. It requires the ability to sell the dream of opportunity to everyone, while at the same time knowing that 97% of the people who try the Isagenix opportunity will lose money.
And, much of the money they lose is lost to buying products which generate commissions enjoyed by the few at the top.
Is Isagenix a Pyramid Scheme? Isagenix is a privately-owned Network Marketing company. While it may have some characteristics similar to a pyramid scheme, Isagenix is a legal company. However, that doesn't mean the opportunity is right for everyone. Before joining Isagenix, it is essential to conduct your due diligence and thoroughly understand what it will cost you and what it takes to succeed.
Related Articles:
Why Affiliate Marketing is Better than MLM
How to Evaluate an MLM Company
If you found this article helpful, or if you have experience with Isagenix you would like to share, please leave a comment below. Thank you.