Can you really tap into a $70 Billion industry with a simple app and funnel money into your bank account? Matthew Neer claims you can with his Viral Cash App. However, when it comes to making money online, there is always more to the story. Follow me to see the Devil in the details.
Name: Viral Cash App
Website: viralcashapp.com
Creator: Matthew Neer
Price: Depending on how you enter the sales funnel, the initial cost may be $9.99, $24.95, or $47, plus multiple upsells totally nearly $500.
Opinion: You will not make money with Viral Cash App.
Is Viral Cash App a Scam?
When you visit the Viral Cash App website, you are greeted with a fast-paced sales video. The video's opening sequence is a highly edited segment made from clips taken from popular news shows. It begins with a clip taken from ABC News that says, "This is an ABC News Special Report." It's not.
While these video clips have absolutely nothing to do with Viral Cash App, the apparent intention is to lend credibility to Viral Cash App and to convince the viewer that the young rich people featured in some of the clips made their money with the Viral Cash App. They didn't.
We are also told the sales video is secret. It's not. Anyone can find it online. The sales video is the beginning of a long and expensive sales funnel. More on that in a moment.
Viral Cash App presents itself an app that will give anyone, regardless of their experience, the power to siphon money from a "$70 Billion FREE traffic source."
We are told in the sales video that the reason we are not making money is that we haven't plugged into the "commission network." And, we're told that once we "plug in" we can expect massive paydays.
According to Matthew's sales pitch, the secret is to offer display ads on our website like the big boys do.
Viral Cash App promises to be so easy anyone can use it to make tons of cash. All you need is basic computer skills, and all you need to do is watch videos on YouTube and Facebook, then post videos with Viral Cash App.
When You Buy Viral Cash App.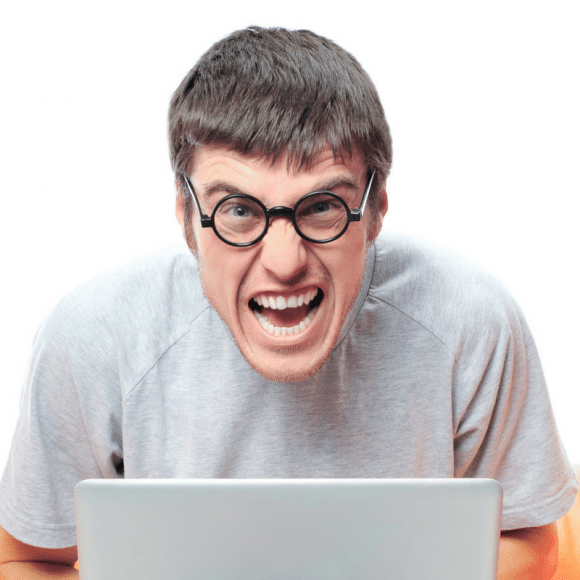 Once you purchase the app, you then must pick a keyword and monetization. The app creates a "done-for-you" website using content scraped from the internet. This is a lousy way to build a website.
Viral Cash App promises you can easily make money. Don't believe it.
A Viral Cash App Review.
It is highly unlikely you will make money with Viral Cash App.
Viral Cash App was not created to make money for you. The sole purpose of Viral Cash App is to make money for its creator, Matthew Neer. Like most of Neer's products, the Viral Cash App sales funnel is designed to extract as much money from you as possible.
The Viral Cash App has several upsells. When you buy the initial offer, your purchase is hidden from you. Before you can get it, you must negotiate three upsells. The first upsell is $149. The second is $97 and the final upsell is $197. Added together, if you purchase everything offered, you will spend nearly $500. That's a lot of money.
The modest initial price is offered like bait to entice you into the Viral Cash App sales funnel. Once you make the first purchase, you will probably buy the upsells too. To learn more about how our mind is vulnerable to these sales strategies, read my article Influence.
Matthew Neer's MO.
This is how Matthew Neer operates. It's his business model. He targets people who are looking for a quick and easy way to make money online. Then he tells them what they want to hear.
He creates a product that promises to give them precisely what they are looking for, quick easy money. The sales video then stokes this fundamental desire until it is a burning white-hot ember of greed.
If Neer can get you feeling intensely greedy for his product, he knows you will buy his upsells. That is where he makes the lion's share of his money. As long as you are looking for a quick and easy way to make money online, you will be in the crosshairs of Matthew Neer's marketing machine.
Matthew Neer.
Matthew Neer's WarriorPlus profile has only one line describing him. It says, "I like long walks to the bank." That's his priority.
Other products by Neer include:
5k Formula System, Wealth Ascension System, Speed Wealth, Commission System, Fanpage Cashflow 2.0, Operation 10k, Viral Money Method, Quiz Leads/Viral Engagement, Bing Your Ads, Niche Moolah, Viral Money Magnet System, and Viral Traffic Hack.
Matthew Neer Complaints.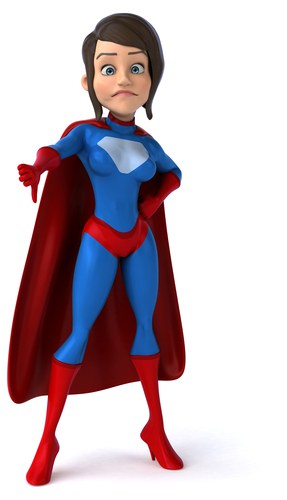 Matthew Neer routinely launches products in the Make Money Online niche. He also has a few complaints. I found two on RipOff Reports.
"…I have nothing to indicate that Matthew Neer is anything more than a scam artist who bleeds people dry with promises of teaching them to make a fortune online." (RipOff Report)
"Matthew Neer …did not deliver …a working formula to make money on the Internet. …He simply ripped me off. …He is a good liar with no morals or decency because HE IS A THEIF." (RipOff Report)
Do You See a Pattern?
Matthew Neer creates a product that promises you can make quick easy money and promotes it with an aggressive and misleading sales video. Then, if you buy the first offer, you are squeezed time after time with one upsell after another until every dime is extracted from you.
Villain or Businessman?
Matthew Neer markets to people who believe there is a secret way to easily make money online.
Chris Farrell calls these kinds of people "opportunity seekers," because they seem to believe the internet can be made into their own private ATM if they just find the right app, software or secret sauce.
They purchase "make-money-online" products marketed as opportunities. However, they never make more than chump change.
There will always be business people like Matthew Neer churning out make-money products because there will always be people searching for a quick and easy way to make money.
For years I thought marketers like Matthew Neer were predators. However, I now view them as nothing more than a marketer serving his market. If you want to avoid the likes of Matthew Neer, remove yourself from his market. Stop being an opportunity seeker.
Think like an Online Entrepreneur.
Instead of being an opportunity seeker, be an Online Entrepreneur. An Online Entrepreneur knows there is no magic app or software that will deposit money into their bank account.
An Online Entrepreneur understands that the internet is a global marketplace that adheres to proven business principles. And if they bring value to market in accordance with these principles, they will be rewarded. The more value they bring to market, the greater their reward.
Instead of searching for a magical app that will turn the internet into their own private ATM, an Online Entrepreneur searches for a legitimate place to learn internet marketing skills, confident that the more skillful they become, the more money they will make.
This is why I recommend the Online Entrepreneur Certification Course. The first level is FREE and includes many goodies, including one-on-one mentoring.
I owe my online success and my financial freedom to the Online Entrepreneur Certification Course. I recommend it to anyone who wants to make money online the right way.
To learn more about the Online Entrepreneur Certification Course, Click Here.
If you found this article helpful or have experience with Viral Cash App, please leave a comment below. Thank you.