Swagbucks is a gimmick that will put change in your pocket, but only change. With Swagbucks, you'll be doing menial tasks in exchange for pennies. Literally pennies. Each SwagBuck is worth about 1 US cent.
Also, be aware that Swagbucks collects information on every member. Many of the surveys members are expected to fill out to earn a SwagBuck is actually gathering personal information about them. Swagbucks then sells this information to other companies.
A Thumbnail Look at Swagbucks.
Name: Swagbucks
Website: swagbucks.com
Price: Free
Owners: Josef Gorowitz, Scott Dudelson, Ron Leshem, Eron Zehavi
Rating: Not Recommended.
Opinion. Legitimate. (Very limited earning potential)
Is Swagbucks a Scam or What?
Based in El Segundo, California, Swagbucks.com is an internet search and marketing engine that permits members to earn a virtual currency called Swag Bucks by conducting specific online activity like searching, shopping, filling out surveys, playing games or finding content. Swagbucks collects information on every member.
The Swagbucks members earn are redeemable for retail gift cards, PayPal cash or other rewards. As of March 2015, Prodege, the company that owns Swagbucks.com, claimed to have more than 12 million members and to have awarded over $100 million in retail gift card to its members. Swagbucks.com is limited to the United States, Canada, the United Kingdom and Australia.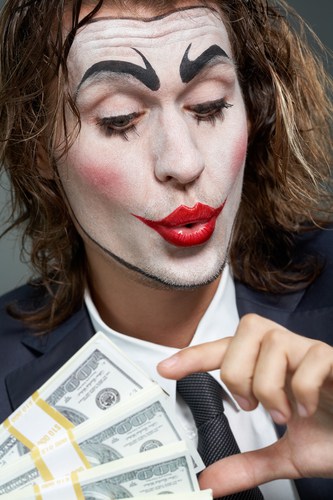 Essentially, Swagbucks is a gimmick that will put change in your pocket, but only change. It is a legitimate money maker, but the earnings are modest at best. For most people, it's a waste of time.
Is Swagbucks a Scam?
No, Swagbucks is not a scam, but there is some risk involved because Swagbucks collects information on its members and then sells that information to other companies.
For most people, Swagbucks is a waste of time, if not a blatant invasion of their privacy. It would be a lot smarter for someone to invest their time in building a legitimate online business that earns income for years instead of chasing after pennies.
Honestly, if you knew how to really make money online, would you be spending your time earning pocket change?
I'll write more about how to build a legitimate online business in a moment, for now, let me tell you what I know about Swagbucks. You need to know this.
The Pros and Cons of Swagbucks.
Pros:
-It's free to sign up and use.
-You earn 30 Swagbucks just for becoming a member. (That's equal to 30 cents).
-You can possibly earn money for things you are already doing online.
-There are multiple ways to spend the Swagbucks that are earned.
-SwagBucks is compatible with mobile devices.
-There is nothing to download. It's all online.
Cons:
-Swagbucks is not a business. You don't own it. You work for it.
-You won't learn any new skills.
-Earning Swagbucks is very time-consuming
-It takes a long time to earn a decent amount of Swagbucks.
-The number of gifts cards you can earn is limited to just 5 of any specific type.
-Swagbucks exploits people's boredom to gather information about them.
-The Swagbucks system can be fickle and block you so you don't earn anything after doing the tasks.
-There are numerous complaints about the pathetically low earnings, poor customer service and offers that disappear.
Who could benefit from Swagbucks?
If you don't have a life or if you're just killing time on the internet, Swagbucks is a way to earn a little something in the process. I know of a retiree who enjoys Swagbucks as a means of earning some spending money. I think he has a lot of time on his hands.
Does Swagbucks require special tools or training?
Swagbucks has made it simple to join and start earning rewards. Several videos on the Swagbucks website clearly explain the process, but really, it's a no-brainer. There is nothing to download. You just have to be a member and it's free to join.
What about support and community?
Customer service is available through email. The Swagbucks community is quite large and active in forums, Facebook and Twitter. You'll find thousands of people on SwagBucks.com every day, which makes me very worried about the future of our species.
My Final Thoughts on Swagbucks.
At first, Swagbucks might be entertaining, but for me, it quickly became a stupefying distraction. I could hear my brain cells screaming in agony as they died. Visions of the Zombie Apocalypse flashed before my eyes.
However, I know of a young mother who earns money with Swagbucks to buy her two children clothes, birthday gifts and Christmas presents. Personally, I think my head would cave in before I earned enough to buy a soda.
One of the things about Swagbucks that drives me crazy is the endless barrage of advertisements. Some of them can be terribly annoying. Also, it takes forever to actually earn a respectable amount of rewards. And, then, you are limited to only $25 of each type of gift card.
Another annoying thing is that Swagbucks promises really big payouts like sweepstakes, but as far as I can tell, it's just hype to keep you playing.
Swagbucks might make sense if you want to earn a little money in your spare time. But, honestly, for the effort it takes to earn rewards you could be building a business that makes a full-time income, boosts your confidence and dramatically improves your life.
You Deserve Better than SwagBucks.
If you want to make a full-time income online, you'll have to start an honest to goodness business. That will take a bit longer than toying about with Swagbucks, but the potential payoff is real and quite substantial. Plus, with a genuine online business, you'll learn valuable skills and business insights.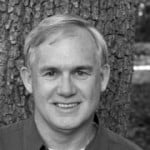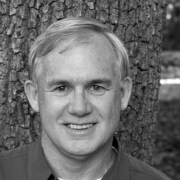 Your time is precious, don't waste it doing mindless tasks for pennies. Instead invest your time building an honest to goodness online business that pays you month after month and year after year. I'll show you how, but first you need to know how to avoid all the scams out there.
Here's what I suggest, read this article I wrote about how to really make money online and never get scammed. Once you know how to spot a scam a mile away, you'll be directed to a community I belong to that teaches and supports people who want to build a successful online business. It's easier than you might think.
All the best…