Push Money App appears to be an automatic trading software capable of earning millions of dollars per year, but is Push Money App a scam? Here's what I discovered . . .
Product Name: Push Money App
Product Website: pmamembers.co
Product Cost: Free, but there's a catch
Product Owners: Cannot be determined
Opinion: Not Recommended
Is Push Money App a Scam?
According to their website, Push Money App is a completely automatic trading software capable of earning hundreds of dollars within minutes and millions of dollars per year.
When you visit the Push Money App website, a video plays. You approach the door of a luxury home in the United States Pacific Northwest and meet the character, Dennis Moreland.
Dennis claims to be the co-founder of Push Money App and says you have come there by special invitation. That's not true.
Dennis promises he will write you a check for a thousand dollars if you watch the entire video, but that promise soon vanishes in a blitz of luxury images and tantalizing thoughts of making a lot of money quickly and easily.
Testimonial after testimonial of average looking people making thousands of dollars a day with Push Money App is nearly overwhelming. They flash checks worth tens of thousands of dollars.
Dennis introduces us to his business partner Mike Callahan. There's a picture of Dennis and Mike sharing what appears to be a business achievement trophy.
Dennis and Mike show us footage of their beta testers and how the testers each earned hundreds of dollars within minutes of activating the Push Money App.
What is Push Money App, Really?
You will not make money with Push Money App. You will lose money.
Watch the video carefully, and you will see the characters are actors following a script. Google the names Dennis Moreland and Mike Callahan and you will not find anything to suggest they are real people.
The address on the Push Money App checks is Push Money Company, 1500 SW Broadway, Portland, OR 97201. The check is drawn on US Bank.
If you do an online search for the Push Money Company, you will not find it. If you search the address, it does not match an existing business. If you look closely at the checks flashed throughout the Push Money App video, none of them have account numbers. They are NOT real.
The luxury homes are nearly empty. There is practically no furniture. The wine rack and bookshelves are empty. There is nothing to suggest someone lives in those houses, like mail or keys or a purse on the counter. It looks staged. The houses are probably leased for the day. The cars are probably leased too.
Does Push Money App Work?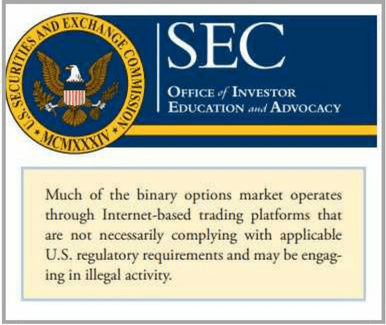 Push Money App is not a special software that will make you rich. It is a trick that will make you broke.
Everything about the Push Money App website is designed to make you feel intensely greedy to make fast, easy money.
The creator of Push Money App wants you to be so greedy that you stop thinking, mindlessly open an account with them and deposit a minimum of $250.
They want you to be so excited and so greedy you will let them trick you into depositing $10,000! Inside the member's area, they promise to match your deposit of $10,000 with $10,000 of their money.
Don't believe it. It's a trick to get your money and nothing more.
Push Money App is an unregistered binary options broker. They are not licensed, and they are not regulated. Every detail of their website and video is designed to get you to give them your money.
If they get your money, it's gone forever.
The United States Securities and Exchange Commission has issued a warning about unregistered online binary options brokers and states they may be engaged in illegal activities.
Read the Push Money App Earning Disclaimer.
All the false promises, images of luxury homes and cars, and the endless testimonials of rags to riches are designed to make you believe you can be rich too.
Take a moment to read the Push Money App Earning Disclaimer, and you will see they don't promise you anything. It's just a game they are playing to get your money.
The Last Word on Push Money App.
Making money with binary options is risky business. Most people lose money with binary options. Even professional traders working through legitimately registered brokers lose money with binary options.
Binary options is NOT a way to create wealth. Binary options are purely speculative. Never invest money you cannot afford to lose.
Push Money App is NOT a legitimate binary options broker, getting involved with them will cost you money, possibly a lot of money.
The Truth About Fast, Easy Money.
Chasing after false promises of fast, easy money will never make you a millionaire.
There is no magic software, and there is no kind financial genius who will make you rich. If you want to be rich, you must do it yourself.
The truth is most people who quickly make a lot of money, such as winning the lottery, often suffer because of it. If there were a magic button you could push to be an instant millionaire, it would probably ruin your life.
It gets down to learning to earn money legitimately and then knowing how to manage the money you make. It's not difficult, but it does require commitment and focus.
A Better Option for You.
The internet is the greatest opportunity most of us will ever have to be financially independent. Unfortunately, 99% of the online programs that promise to teach you how to make money online are scams, outrageously over-priced or simply put together by incompetent hacks trying to make a buck.
An Honest Place to Learn.
If you are searching for an honest place to learn how to make money online, I recommend the FREE Starter Level of the Online Entrepreneur Certification Course. It will show you how to build a profitable online business on a shoestring. No credit card needed.
The FREE Starter Level of the Online Entrepreneur Certification Course also includes FREE websites, support and one-on-one mentoring. I'm convinced this is your best shot at becoming financially independent.
To Learn More, Click Here.
If you found this article helpful or have experience with Push Money App, please leave a comment below.