Massive Online Paydays promises you can make a million dollars a year with their exclusive system. They even claim that it's "extremely easy." With their program, you are paired with a millionaire mentor who will hold your hand and walk you through the process of making $10,000 commissions. You even get a millionaire website. But, is Massive Online Paydays a scam? A closer look reveals the Devil in the details.

Product Website: massiveonlinepaydays.com
Product Cost: $49 plus multiple upsells.
Product Owner: MOBE
Ranking:  NOT Recommended
Is Massive Online Paydays a Scam?
When you watch the Massive Online Paydays promotional video, you are told you have been selected to own a website that is making millions of dollars each month without risk. You are also told you are guaranteed to make money, or you will be paid $500. It seems like a sweet deal, but why do I feel like they are just telling us what we want to hear?
A timer beneath the video counts down the minutes to when you can start making money. It seems too good to be true.
As the Massive Online Paydays video continues, you are told that you will be assigned a personal millionaire mentor. Your mentor will take you by the hand and help you until you too are a millionaire.
With their help, you are told you will earn a thousand to ten thousand dollars with each sale your millionaire website makes. The narrator in the video tells us it's "extremely easy."
The voice in the video explains that in order to make a million dollars a year, we will have to earn a little more than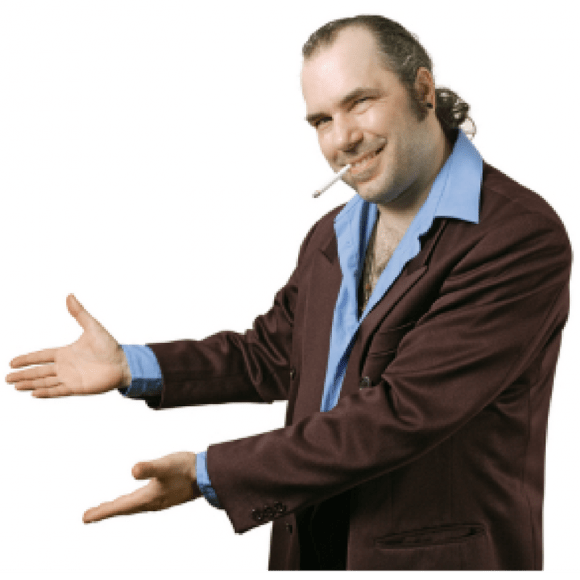 $2,700 a day. But, we're told we can do this with just a few easy steps.
Apparently, the website, your sales team, and telemarketers do all the hard work and we just collect commissions.
The problem, unfortunately, is that there are limited openings for this extraordinary opportunity. There are only 500 slots. A timer on the right margin counts down how many openings are still available. Apparently, if you want to ride this gravy train, you'll have to jump on fast.
It only costs $49 to get started on your journey to making millions. Does that sound realistic? Before you whip out your credit card, take a closer, critical look at Massive Online Paydays.
What is Massive Online Paydays?
I'm sure you've heard the warning that if it sounds too good to be true, it probably is. This is one of those moments.
If the Massive Online Paydays video got you excited and dreaming of making millions, take a deep breath and cool your jets. The chances of you making millions with the Massive Online Paydays system is extremely doubtful. If you try it, it will probably cost you a lot more than $49.
Read the Disclaimers!
Look closely and you will find several disclaimers on the Massive Online Paydays website. You owe it to yourself to read each one.
Immediately under the video, in tiny letters, you will find a line of text that says that the results shown in the video are not typical. Near the bottom of the page, in text that is so faint it is almost impossible to read, you will find a message that says success in that business requires hard work.
The narrator in the video said it was "extremely easy." It appears the video made promises the fine print can't keep.
At the bottom of the webpage, you'll see a link to the full disclaimer. This is a must read if you are still thinking about getting involved with Massive Online Paydays.
Massive Online Paydays is a MOBE affiliate.
Click on "Disclaimer" and you arrive at the full disclaimer for Massive Online Paydays. At the very top, the identity of the organization behind Massive Online Paydays is revealed. It's MOBE.
If you join Massive Online Paydays, you will actually be joining MOBE and you will be a MOBE consultant.
MOBE is known by several names, one is My Online Business Education. In the third paragraph from the top of the disclaimer, you can see that the average MOBE consultant earns less than $250 a year. I can make more money than that mowing my neighbor's lawn.
To be fair, when they say average MOBE consultant, they mean both active and inactive consultants. When you consider just the active consultants, they make less than $700 a year. That's a heck of a lot less than the million the video promised.
Also mentioned in the disclaimer is the fact that most MOBE consultants do not finish the 21-step training program or pay for ads beyond the first month.
There is a good reason why most MOBE consultants do not finish the 21-step training program. It's expensive. Each one of the 21 steps cost money. The higher up in training you go, the more it costs.
How You Make Money with Massive Online Paydays.
The only products Massive Online Paydays offers are the MOBE products. As a MOBE consultant, you will be promoting MOBE.
Like the video mentioned, when you make a sale, you will earn commissions of between $1,000 and $10,000. With commissions like that, what do you think the product costs? Before you can sell a MOBE product, you must first buy it. In other words, before you can make a $10,000 commission, you must first buy that product so the person who got you into MOBE makes a $10,000 commission.
To help you decide if MOBE is right for you, I've written a detailed article about MOBE that asks several piercing questions. Read Is MOBE Right for You?
My primary criticism of MOBE and its affiliates like Massive Online Paydays is that their 21 step system costs too much. Judging from the information in the MOBE disclaimer, it appears that most MOBE consultants run out of money and enthusiasm long before they complete the 21 steps and earn a positive return.
Also, it is misleading to have promotional videos promising you can make millions when the average consultant doesn't even make a thousand dollars a year.
How to Really Make Money Online.
The one thing Massive Online Paydays got right is that it takes work to succeed. I agree. It takes work, but it doesn't have to cost a lot of money. In fact, in the beginning, it is essential not to spend money until you understand what you are doing.
If you want to build a profitable internet business and you're ready to work for it, I recommend the Online Entrepreneur Certification Course. The first ten lessons are free. You don't need a credit card. Later, there are some recommended purchases but even then, you can build your business on a shoestring.
To learn more about the Online Entrepreneur Certification Course, Click Here.

If you found this article helpful, please leave a comment below. Thank you.